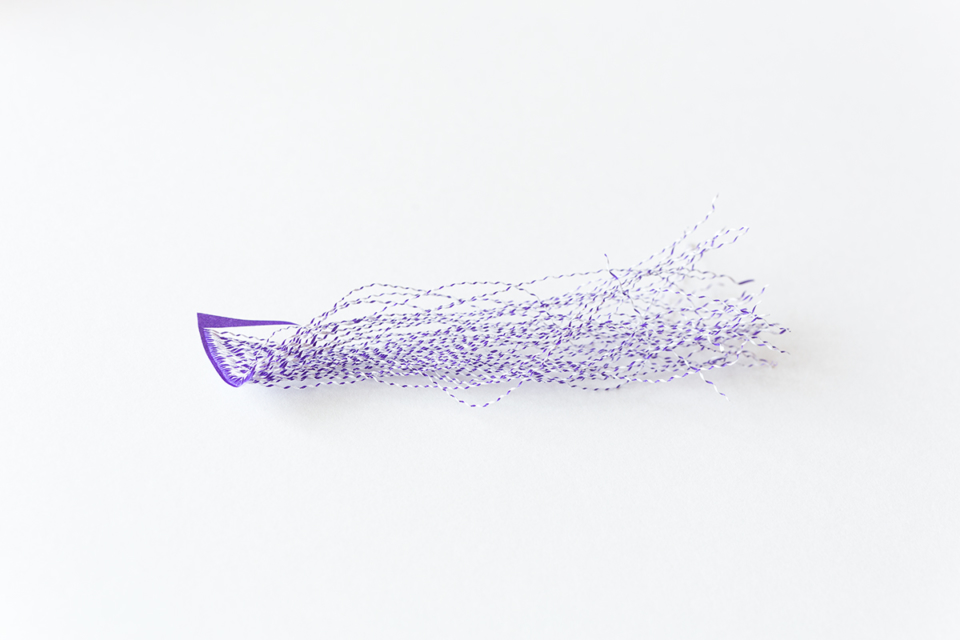 Beautifully precise fragments that breaks down our conception of paper
Trim trim, trim, trim, trim, cut. Trim trim, trim, trim, trim, cut. Yuki Fujioka, an autistic artist living in Kumamoto City, sits in front of his working desk carefully examining and feeling carefully the natural patterns on the paper, then directly cuts in with his scissors. He shakes the chair in front of him with his foot and keeps a rhythm while he does this. With in less that a minute, the paper transforms into beautiful threads of equal thicknesses. The paper that now flows freely in air, gives the work a mysterious dynamism.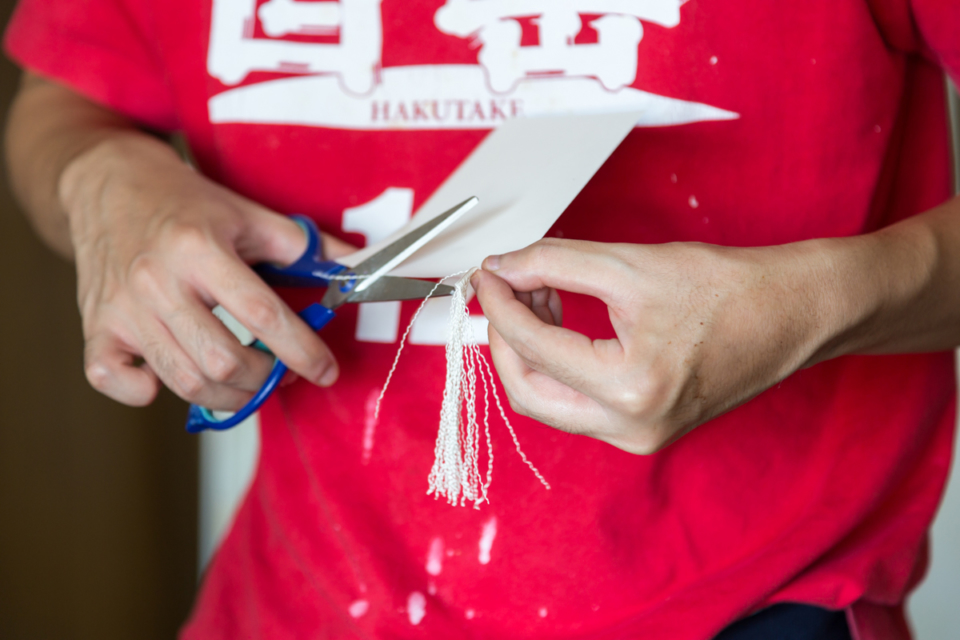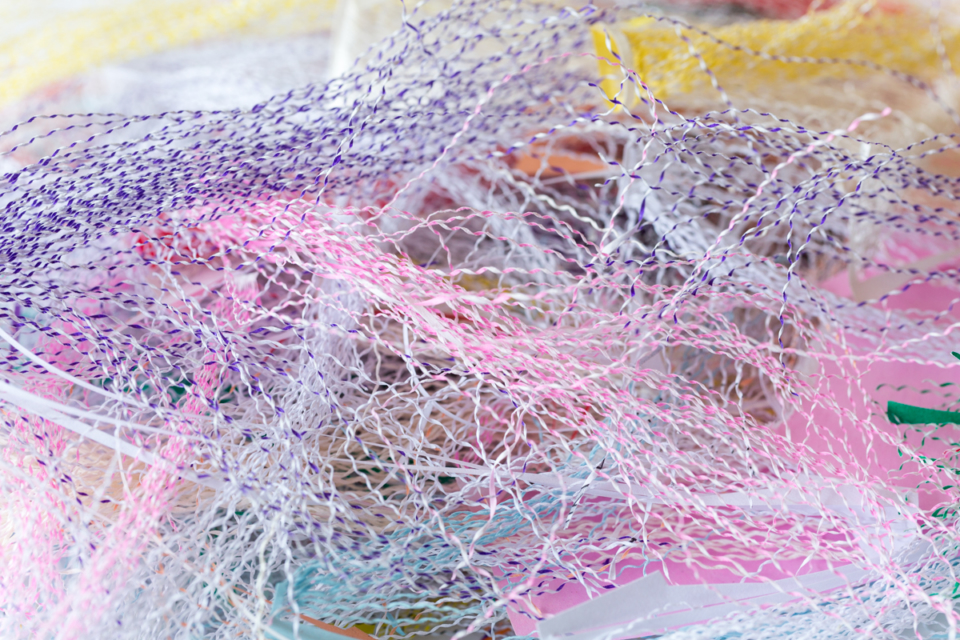 Since he was two years old, he liked to tear up paper, and when he was six he started to use scissors to make artwork. A series of works that collage together various shapes that were cutout of with his scissors was exhibited at the opening exhibition of <Kumamoto Contemporary Art Museum> 'ATTITUDE 2002'. Yuki's mother, Hiroko says he has never submitted his work to an open call on his own.
"It's really just a coincidence. Yuki had the opportunity to participate in 'ATTITUDE 2002' because his elementary school teacher didn't throw away his artwork and had kept it displayed. When he was in middle school a staff member at a facility that he went for a workshop for just a week had framed his work and that led to exhibiting at 'ART BRUT JAPAN SCHWEIZ' in Switzerland.
Since around 2004, he started to shift to his current style where he makes cuts in the paper like a comb. At first the distance in between was about 4mm, but every year it got smaller. What he decides to cut varies from the flyer of 'ATTITUDE 2002' to flyers that he colored with crayons, colorful origami paper, and plane printing paper, etc.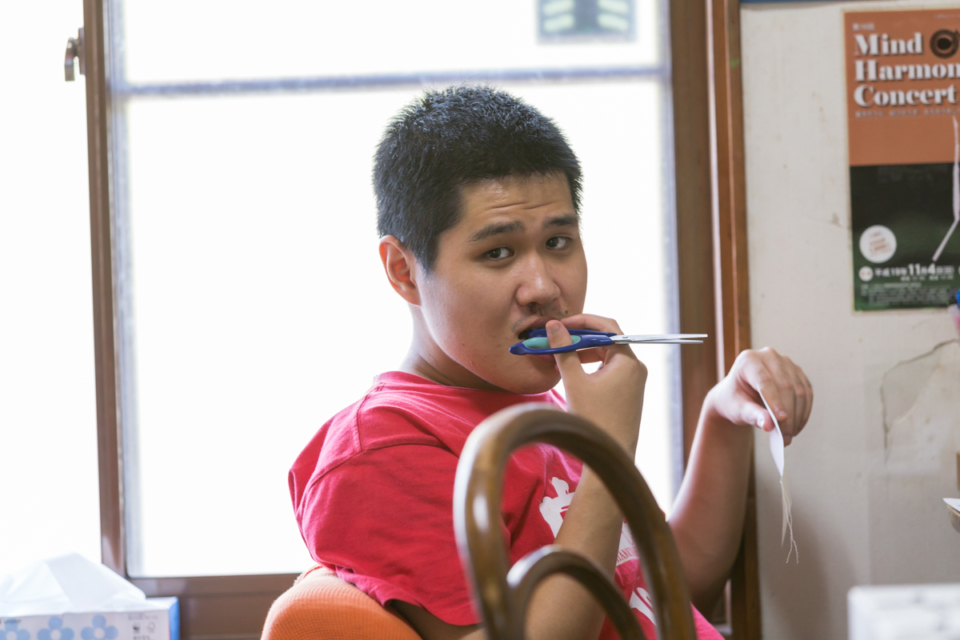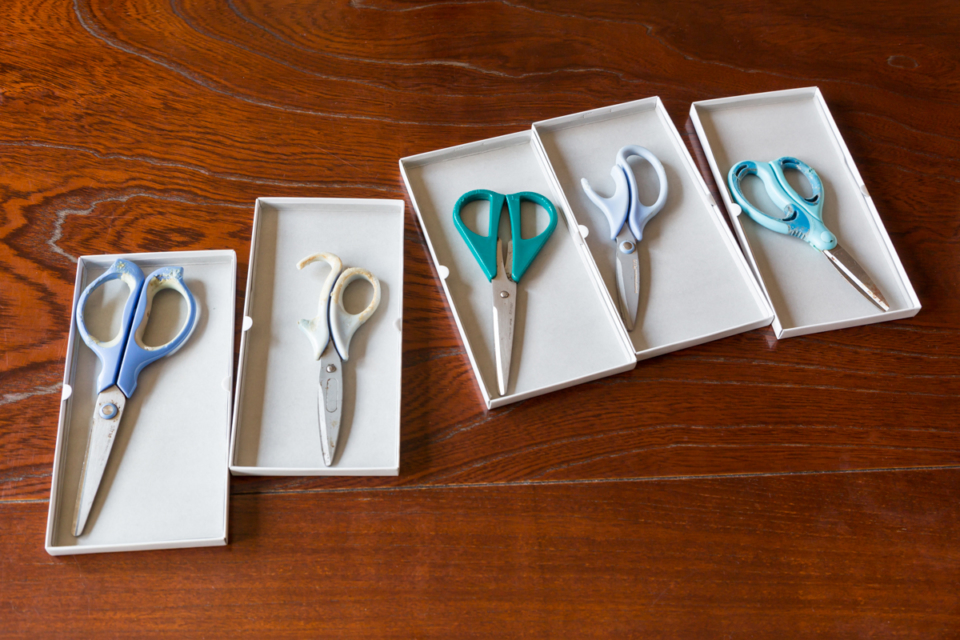 "At the time, the director of <Kumamoto Contemporary Museum> Mr. Minamishima Hiroshi told us: 'the work is very honest. Although it seems that he is unconsciously cutting what he likes, actually he is very aware. The work is progressing and I think it will become even more interesting.' At glance you would think these are threads. It takes time to understand that it is paper. The viewer becomes curious how it is shaped like this."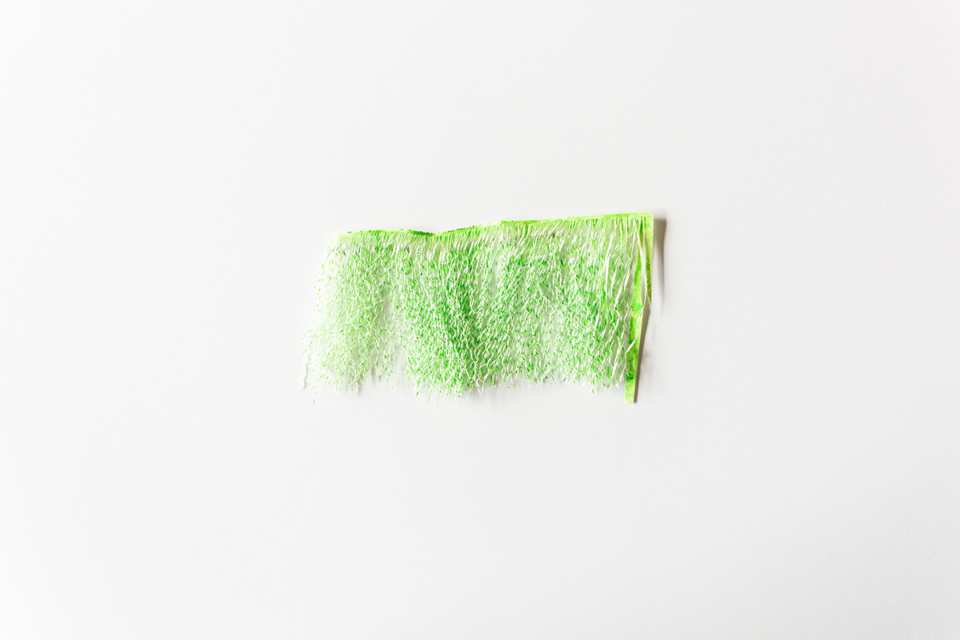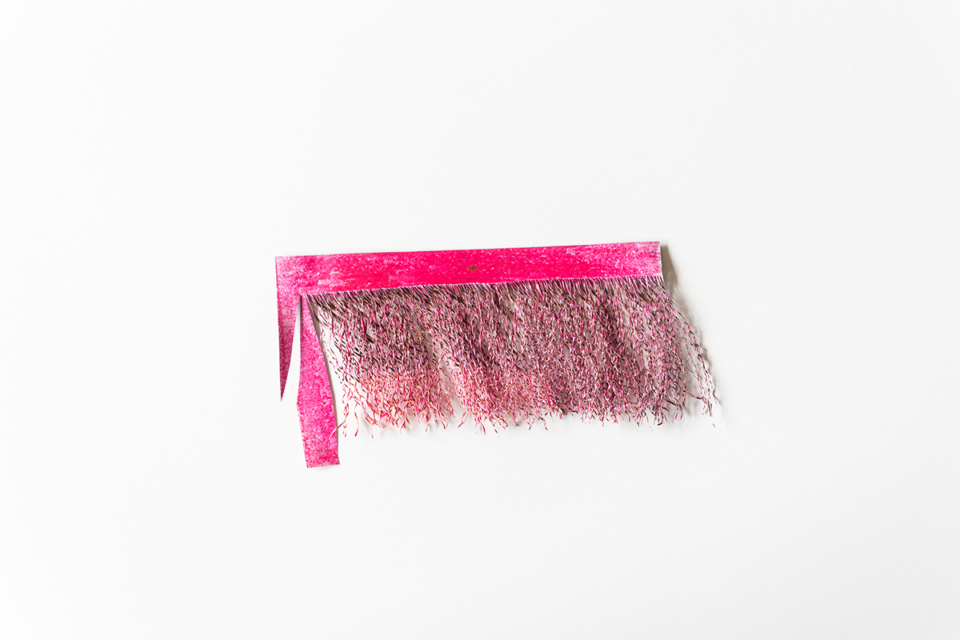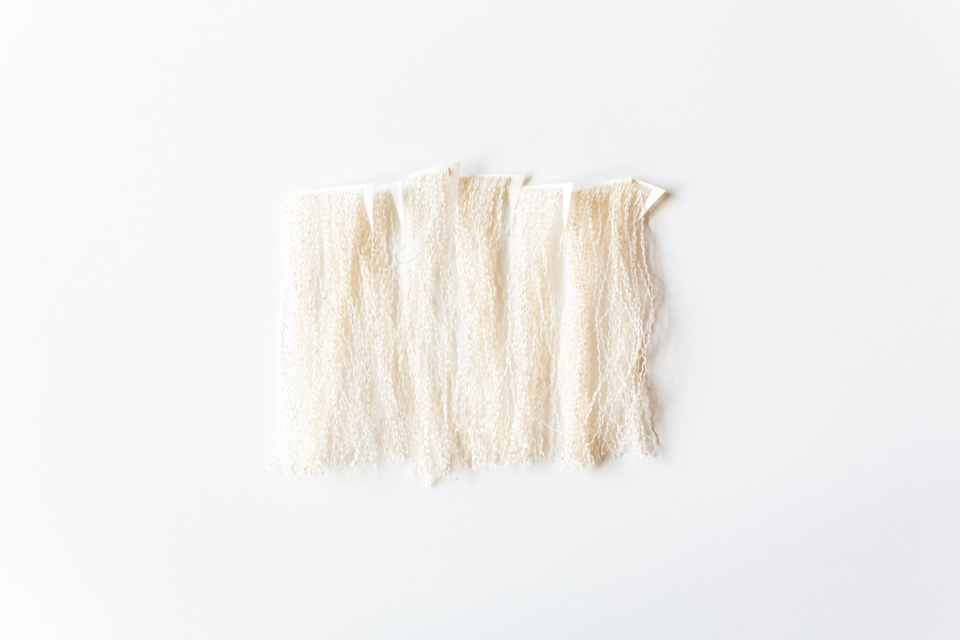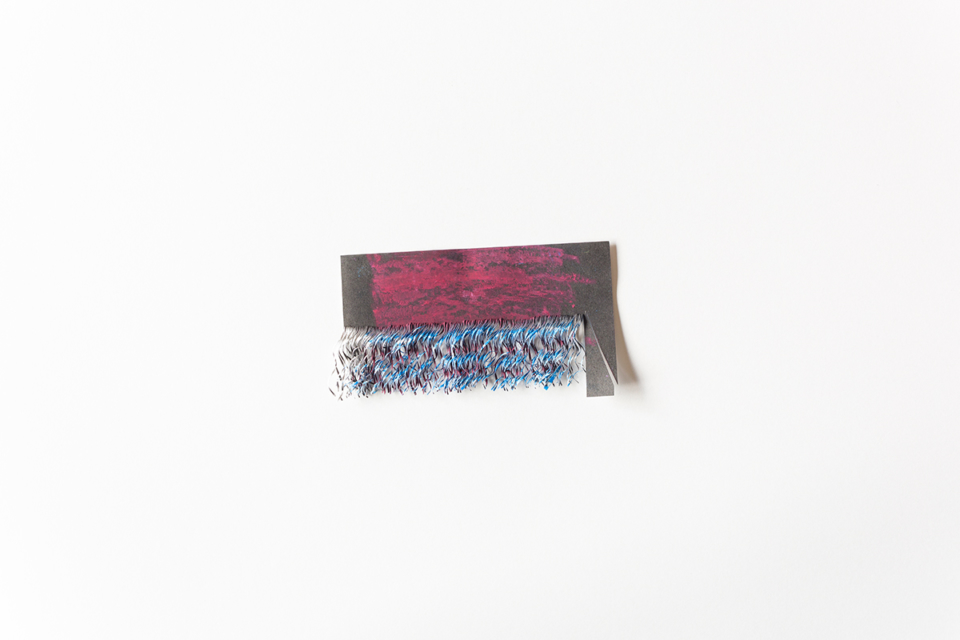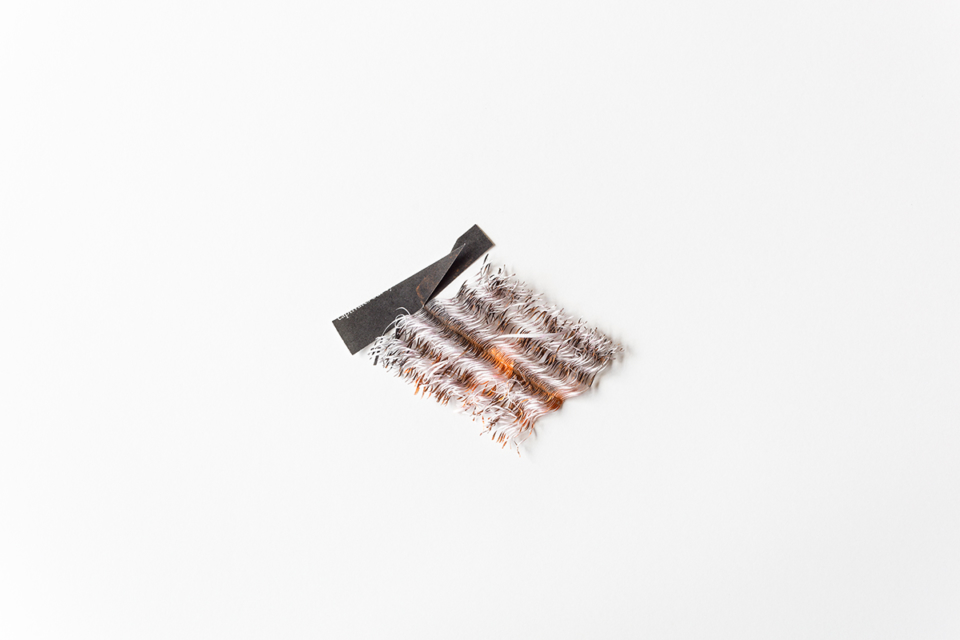 ---
In the night when he has collected his thoughts, the production begins.
Hanging the laundry is Yuki's job. He carefully hangs the clothes on the drying pole as though he is keeping a beat. He starts the production of his artwork late at night as the last part of his daily routine. A new habit since last October is to take a night time walk with his father Yuichi and his mother to keep healthy. They do this everyday during the winter and on rainy days.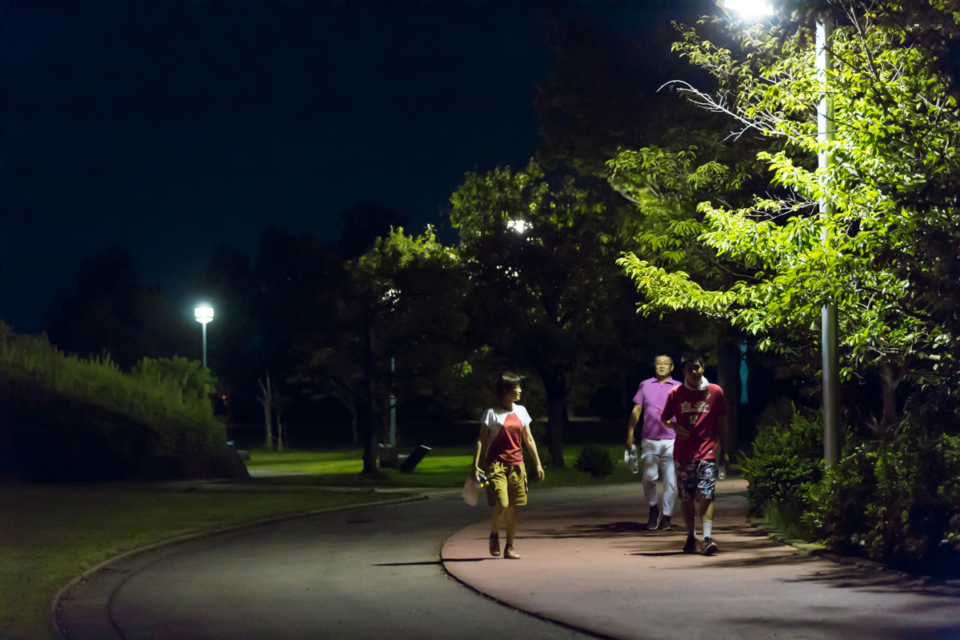 Around 9pm, they go to the near by jogging course, and after their walk they take a picture all together. They send this to his sister who by herself away from home. After returning, Yuki takes a shower, watches TV or listens to his favorite classical and jazz CDs while switching between songs and albums repeatedly.
Yuki looks relaxed, sitting down on the floor with his eyes closed, and moves his body in a circle matching the rhythm of the music. These series of movements seem to be the preparation to put him in a mindset to concentrate on this artwork. Usually around 1:30am he sits at his desk and works for about 30 minutes. When the clock shows 2am it's time for bed.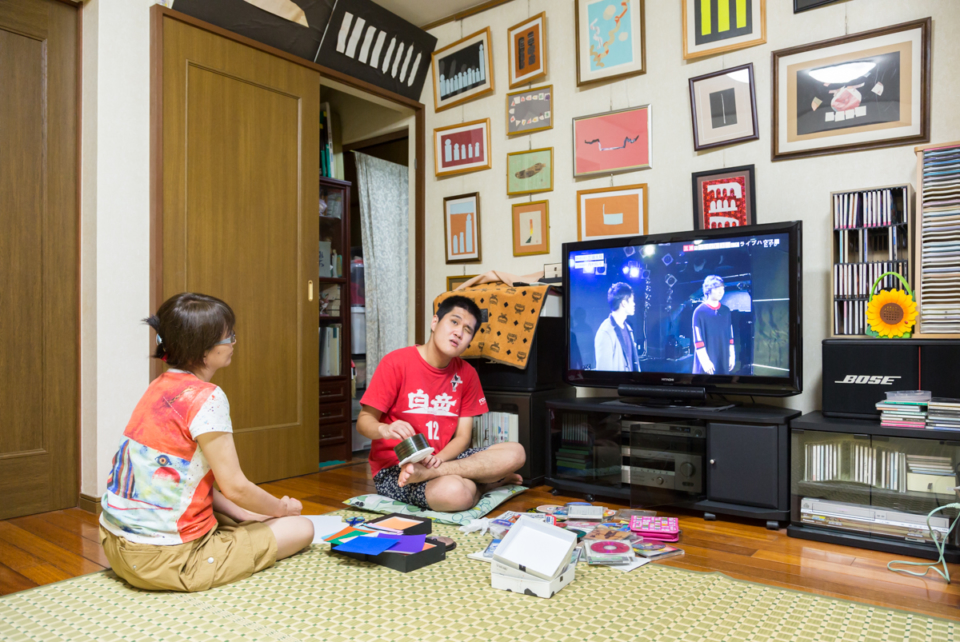 In the house that Yuki lives in, his work is displayed everywhere on the wall and at the entrance. It is as if the whole house is a gallery. On the backside of the frame is a text that describes Yuki at the time written by his mother Hiroko.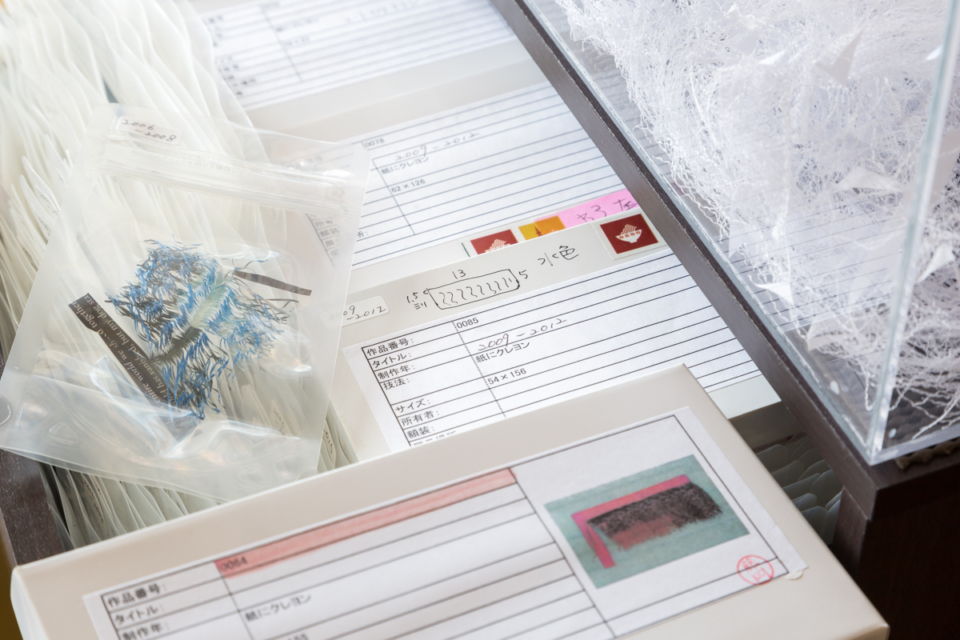 "When he first tried cutting he found it was fun, and now he is exploring how detailed he can get. Maybe he thinks that what he is doing is beautiful. When he was making collages he would think of a layout and design it in the hallway or on the desk. I would carefully transfer that and frame it. What Yuki is doing is more something that he likes to do instead of making art, I want to save it because the artworks are like his friends."
Yuki would occasionally look like he is smiling while he precisely cuts with scissors in rhythm, like he was playing an instrument.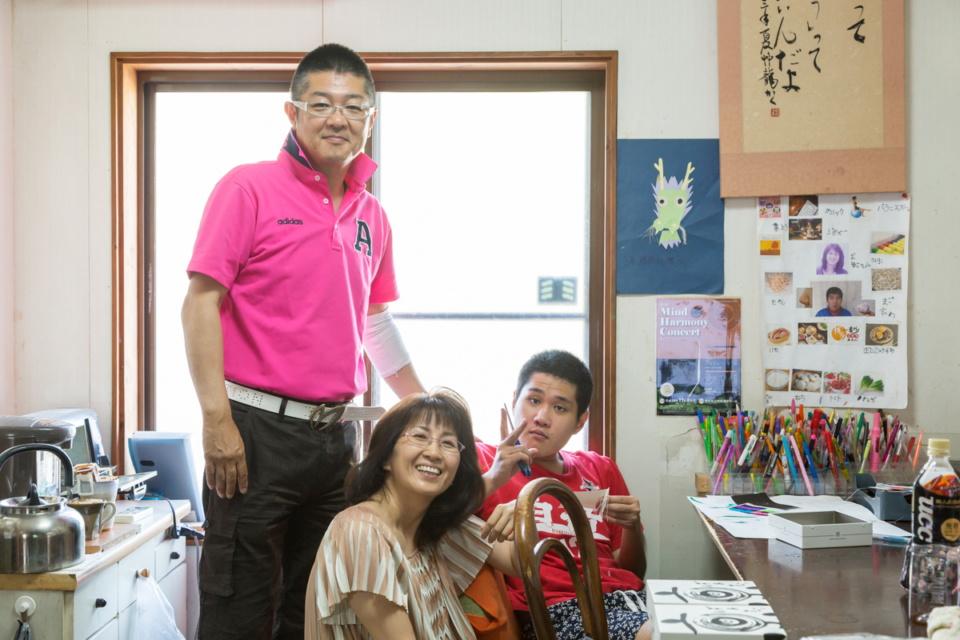 ---