STORIES
Art Appreciation with Issey Ogata
(About this series)
Giving free rein to his creative imagination, Issey Ogata joins us to appreciate a selection of artwork by people with disabilities and invite viewers into the unique worlds of his stories. As he sets his wild imagination free to "fire" the artistic can(n)on, he breaks down barriers to show us that we can take a freer approach to art appreciation.
PROFILE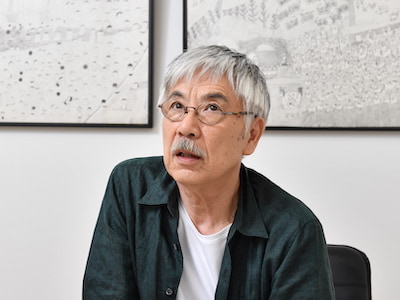 Issey OGATA
(Profile of Issey OGATA)
Born in Fukuoka in 1952, Ogata began his career in theater in 1971. With a foot on every stage—from his one-man plays to movies, TV shows, radio, voiceovers, commercials, and more—he has won widespread acclaim.