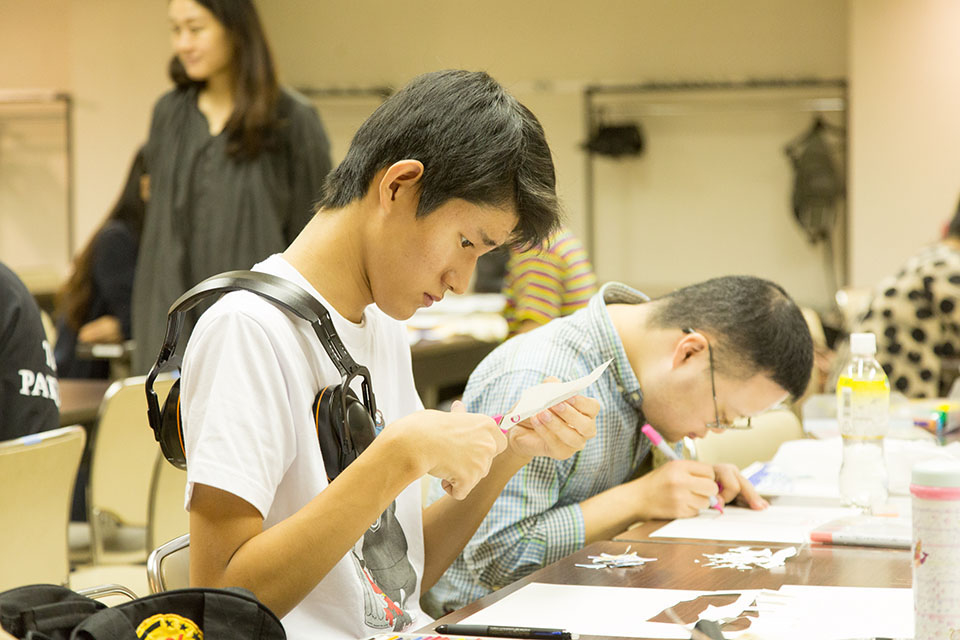 As if developing memories and documents through drawing
Ryunosuke is an autistic artist who participates in the drawing workshop called <Atelier A> that I organize for children with autism and down syndrome. I first met Ryunosuke six years ago. He was in fifth grade at the time, but years later he has matured significantly both in his feature and in his acceptance to others, and continues to come to my monthly workshops.
"Since he was in nursery school, he was drawing before he could talk. One night, he suddenly was inspired and started to draw pictures one after another. The next morning I showed it to his teacher at the nursery and they told me that it was the whole picture book of "Guri to Gura". I was so surprised. Ryunosuke had memorised all the pages of a book that we didn't even have at home!"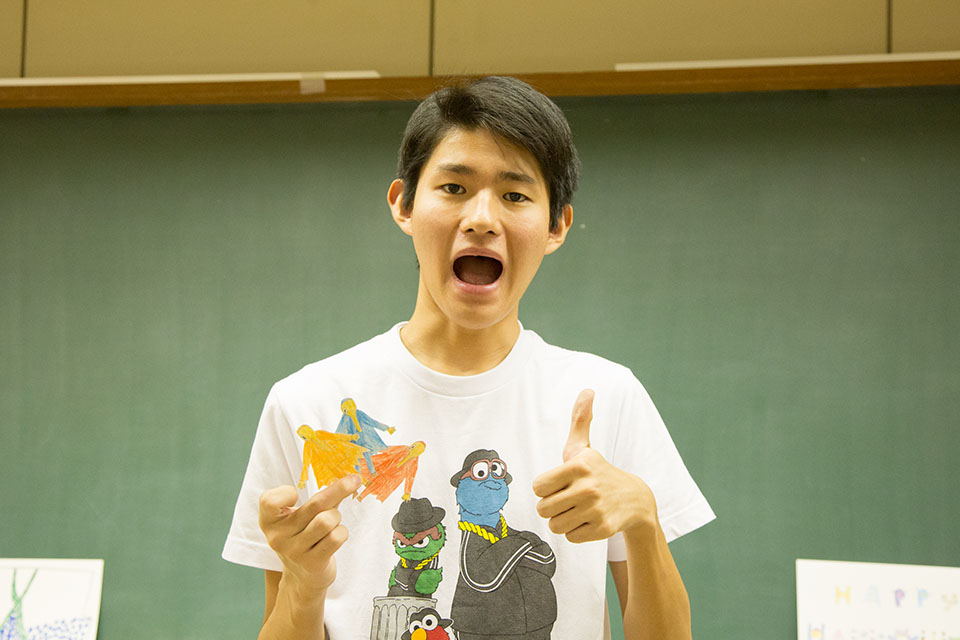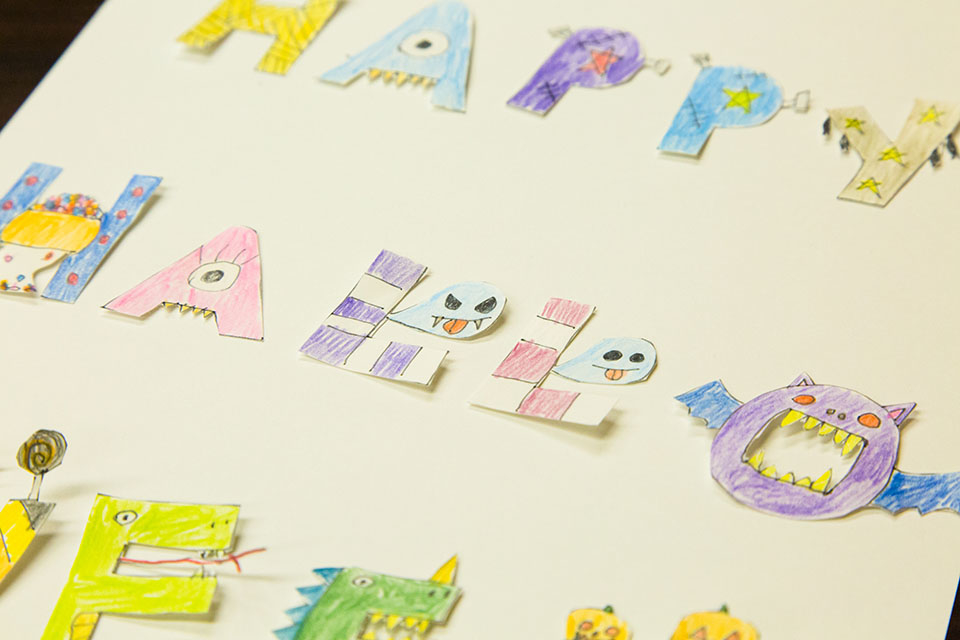 These stories of Ryunosuke's creativity by his mother Yukiko, are in tandem with his maturing as a person. During the time he spent in the Special Needs Class at the public elementary school, he continued to draw the villain from Disney movie "Nightmare Before Christmas", Oogie Boogie. This was a period that both parent and child shared frustration of not being able to communicate well with words and feeling anxious about maturing physically and mentally.
Facing many conflicts together, Yukiko worked hard to explain everything carefully to Ryunosuke, and by middle school they had a breakthrough where they could communicate through conversation.
"Various things locked into place, such as Ryunosuke's self awareness as a middle student or his environment changing at a Special Needs School where the teachers noticed more carefully what he needed, and a life in a new world began for Ryunosuke."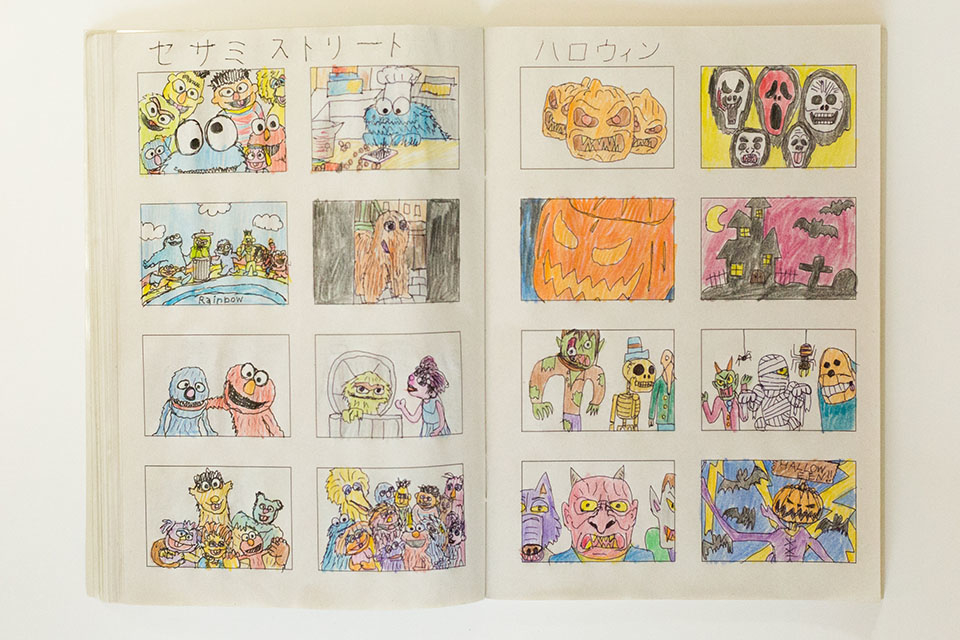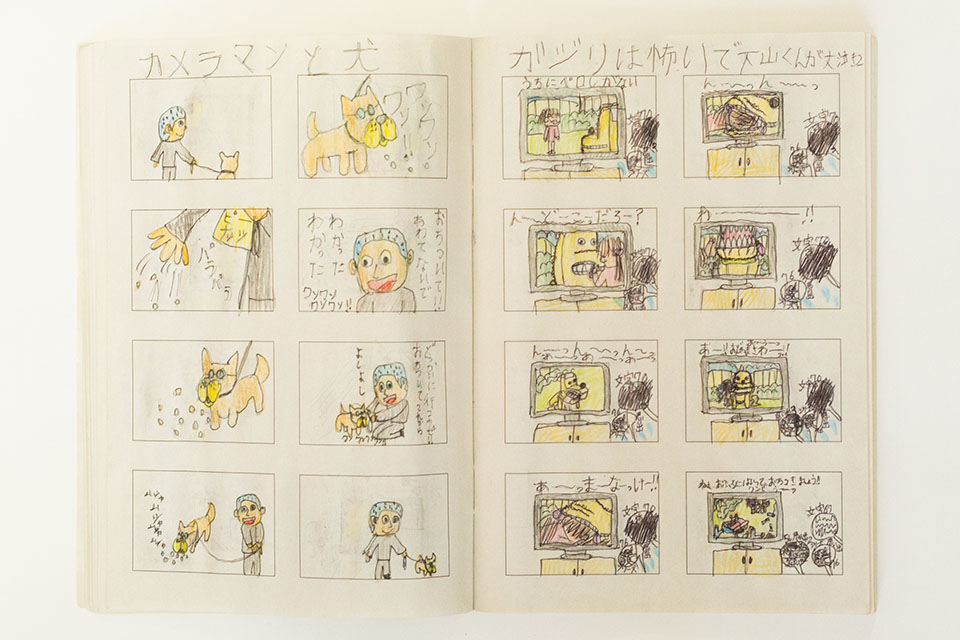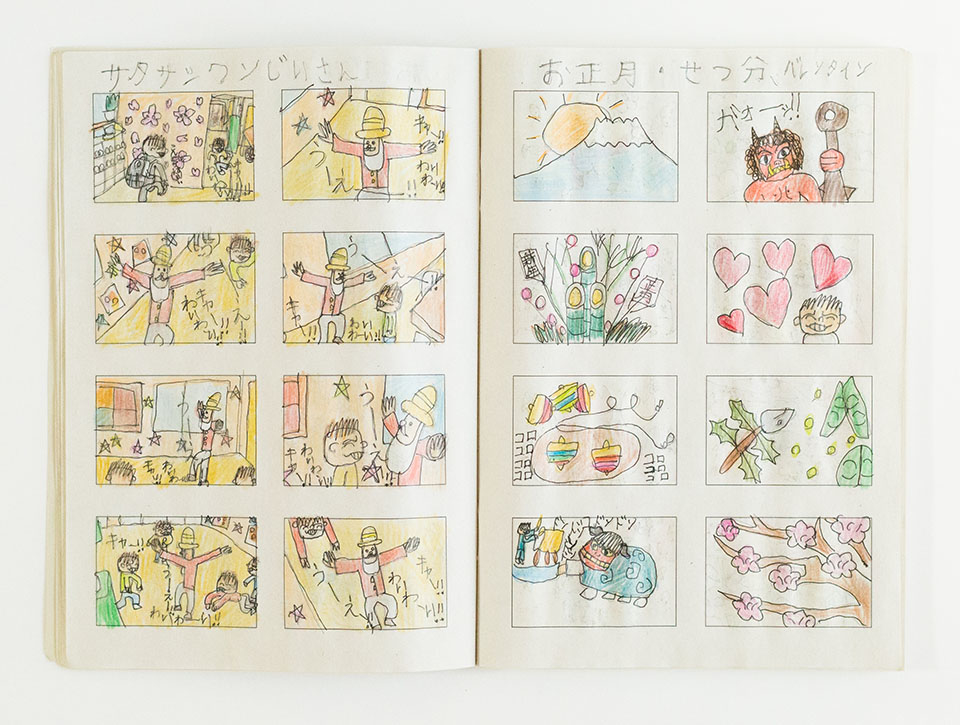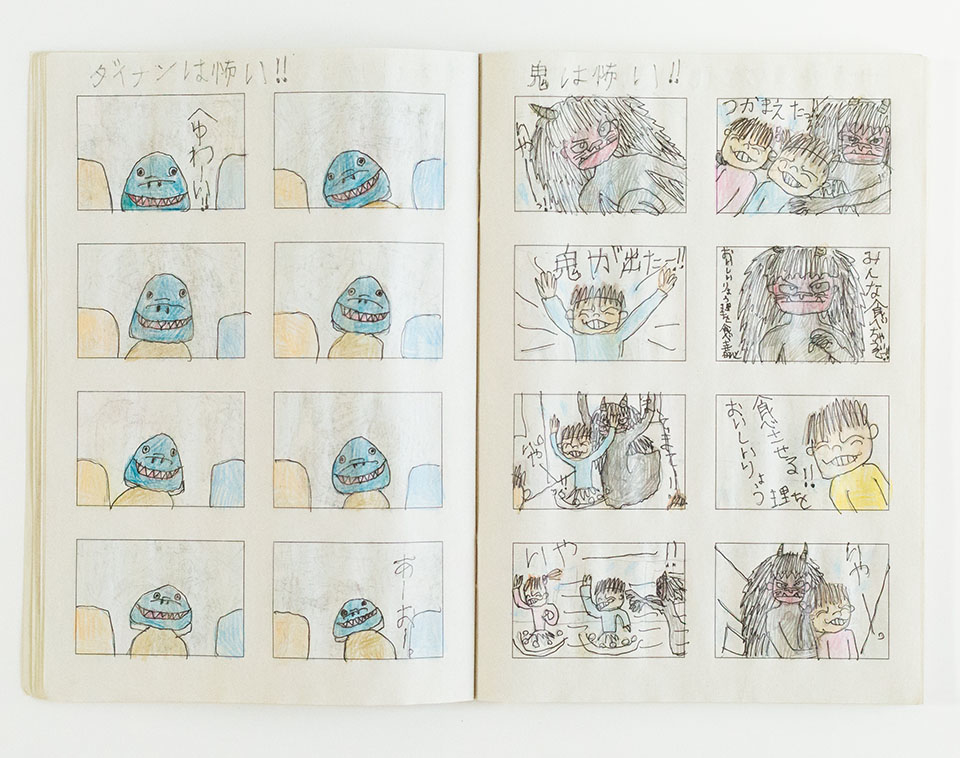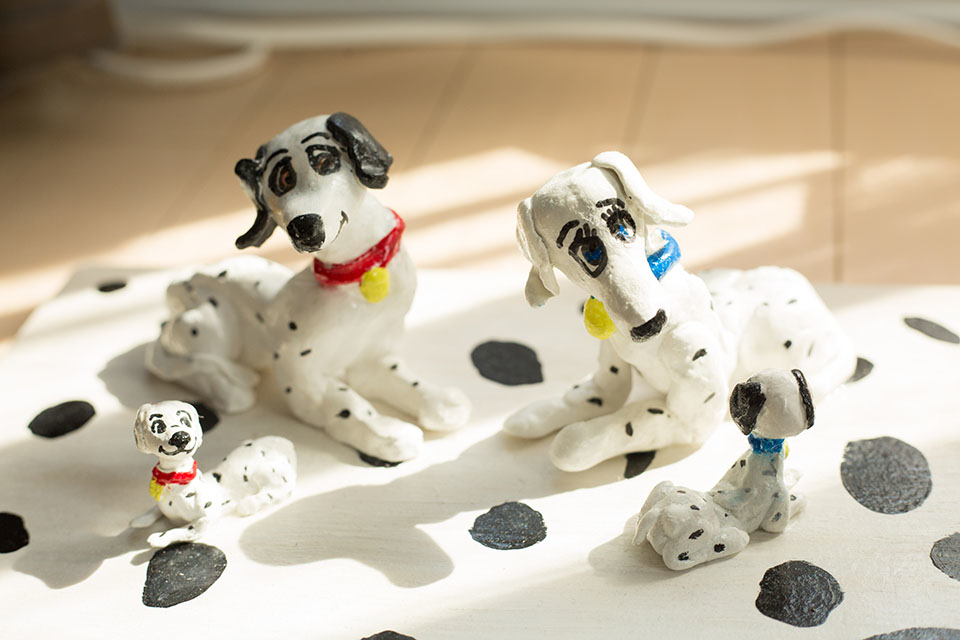 In his new world Ryunosuke's desire to create accelerated. After graduating from middle school and currently in his second year in high school, he continues to make artwork on a daily basis as he wishes, drawing manga on his sketchbook and small notebooks or sometimes making paper-mache sculptures.
Ryunosuke's recent collection of work that are like distinct snapshots, originate from when his 2 years older brother bought him a iPod touch out of his own pocket. His brother's idea that "maybe something fun will happen if Ryunosuke had an iPod" was spot-on.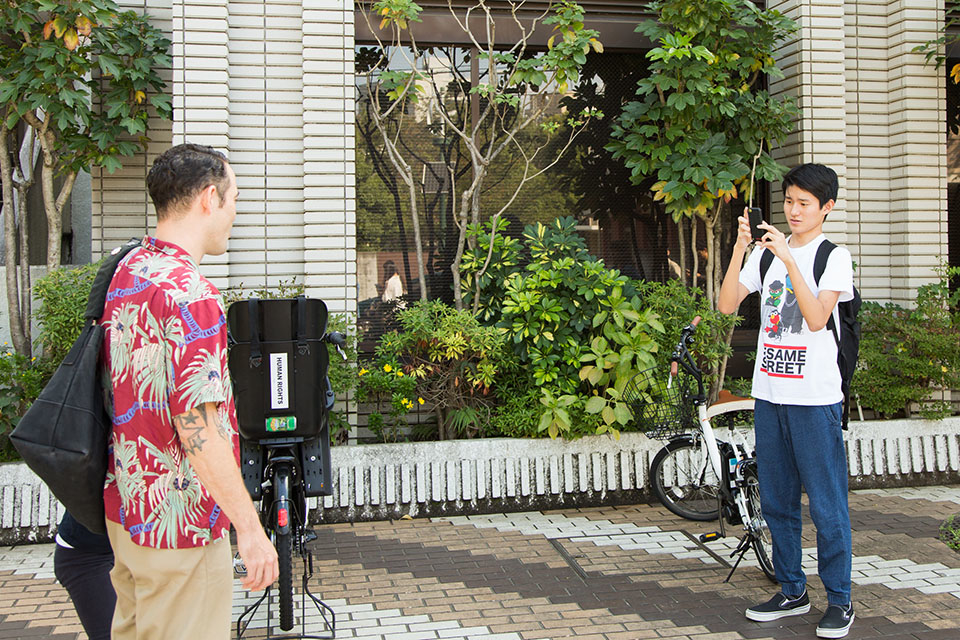 The photo folder in his magical device is full of everyday snapshots of family and friends smiling. Ryunosuke scrolls through this stock of photos and when he finds his motif, he starts to fluently draw with colored pencils. It was as though he is developing his own film through drawing.
---
Drawing everyday life, people that are important to him, and "Heyataiya".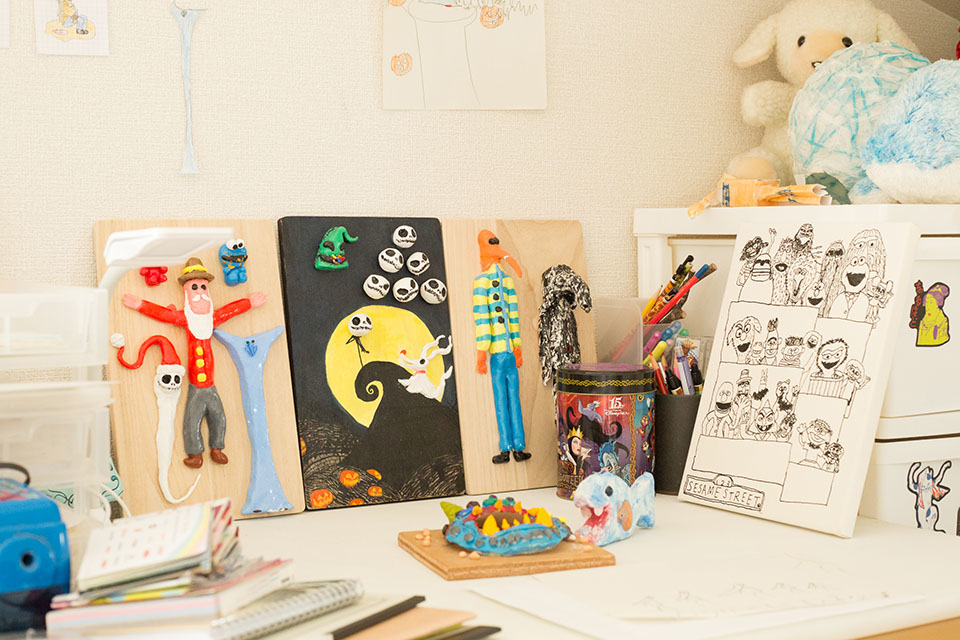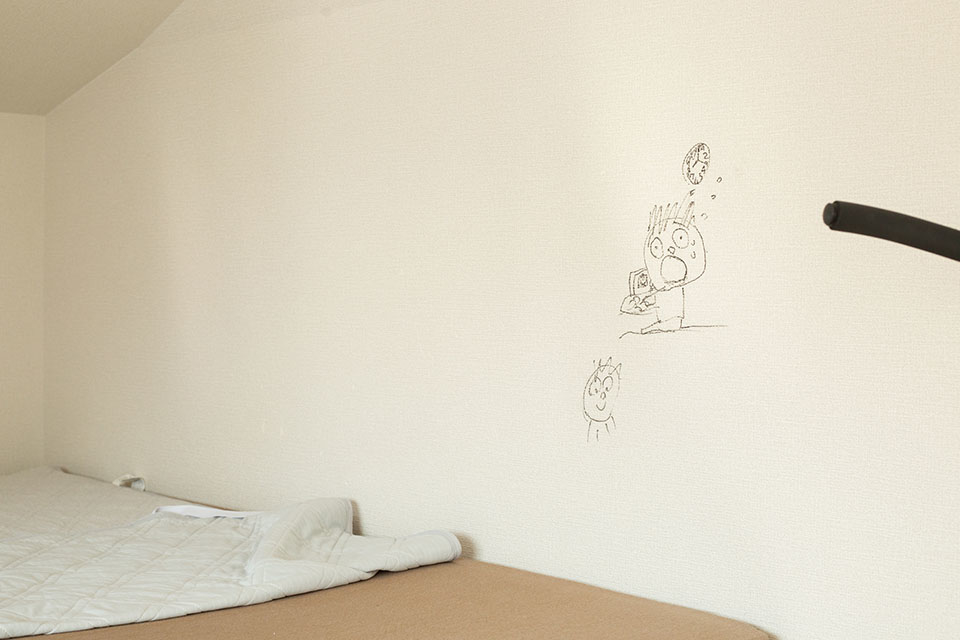 Ryunsuke's room is in the 3rd floor attic. On his desk is his original characters made with paper-mache lined up neatly and on the wall are cutouts of his drawings.
One of the important characters in Ryunosuke's world is his invented villian "Heyataiya". He wears a cape and appears in your dreams when you do something bad.
"He is from America, and supposedly he is a life form that is neither human nor animal."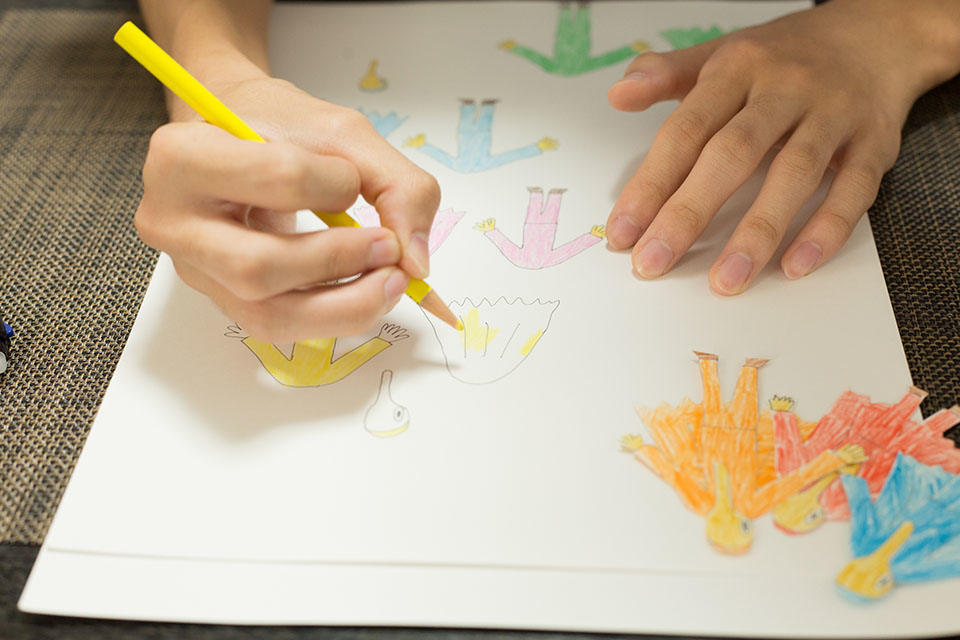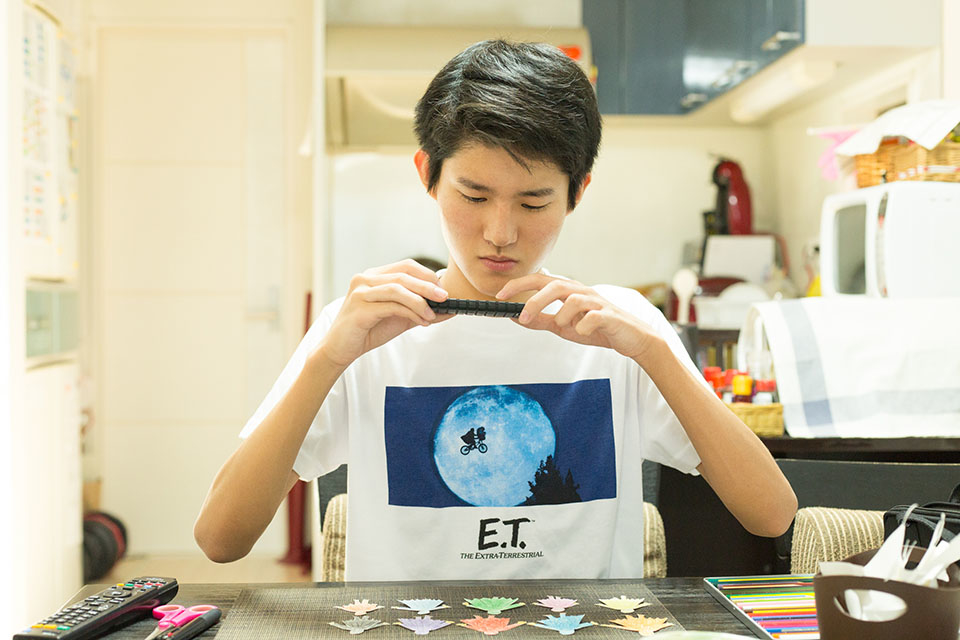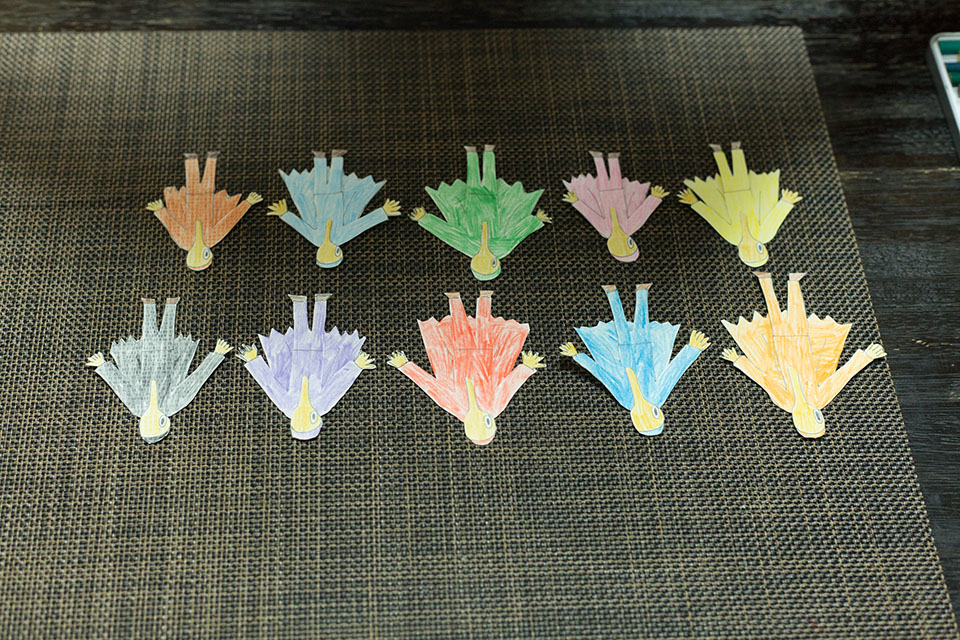 Ryunosuke was concentrated on drawing parts of "Heyataiya" while Yukiko talked about his biography. His goal today is to complete 10 "Heyataiya"'s. In the past he has made unusual works where the faces of the four Beatles or the actors in the TV drama "Shiroi Kyotou" are all replaced with "Heyataiya"'s face.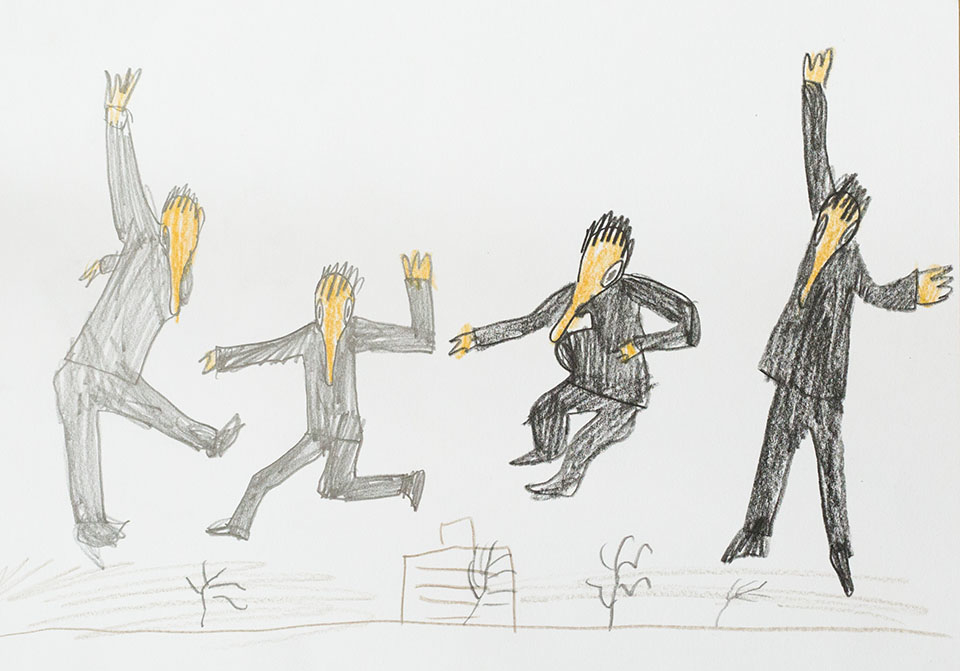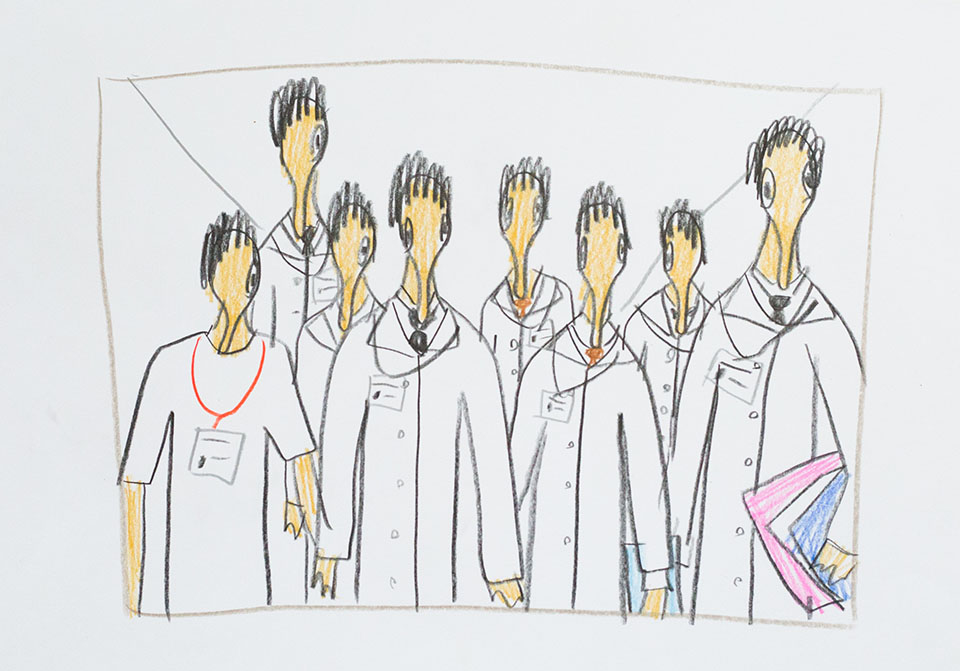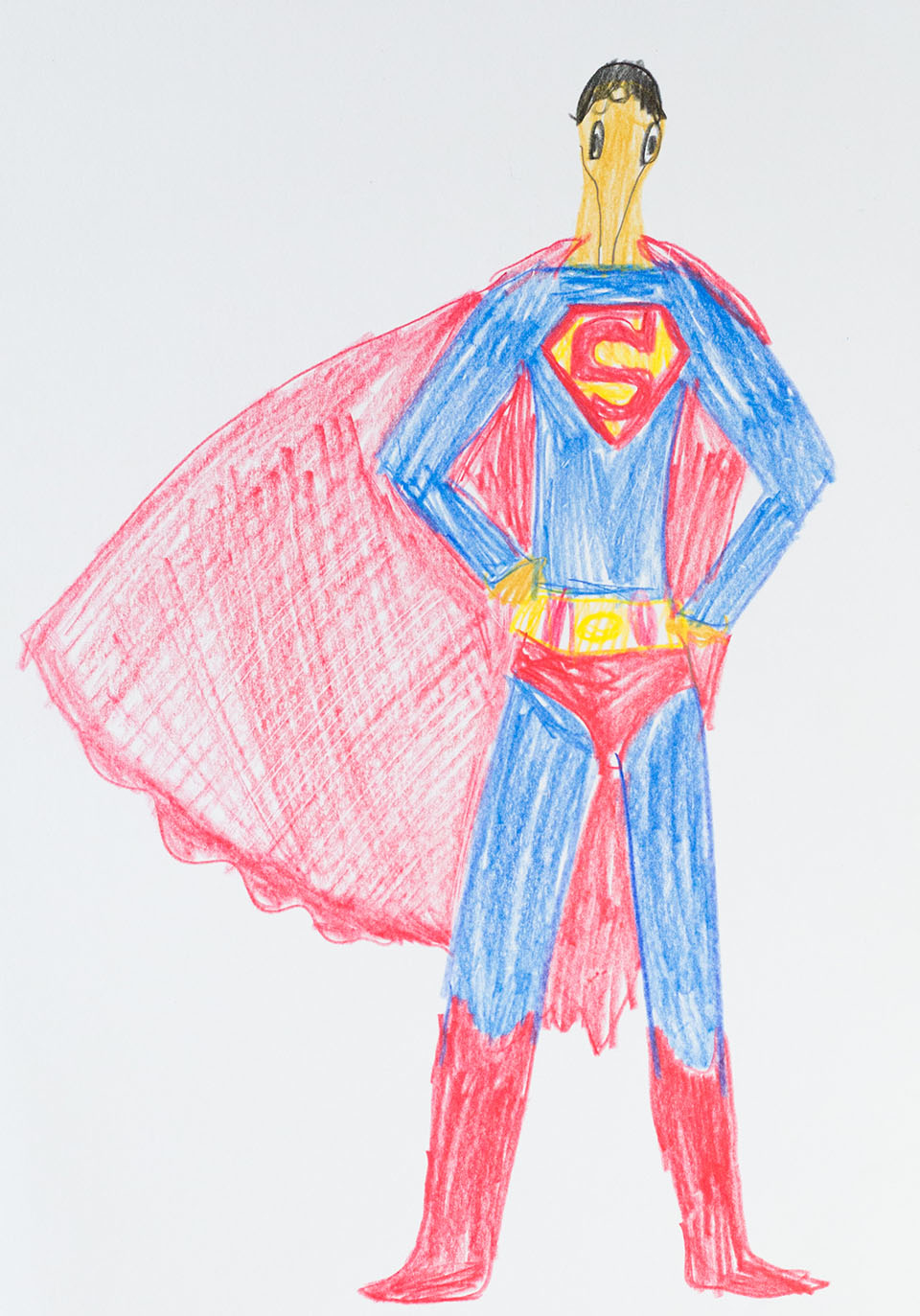 All the episodes that Yukiko tells us about Ryunosuke are filled with love. After listening to these stories by Yukiko who has always been by Ryukosuke's creation, I am convinced that the everyday sceneries that he draws with his family and friends are a representation of all the love and support that they have given him. For Ryunosuke, this everyday life with the people that he is close with is something worth talking about.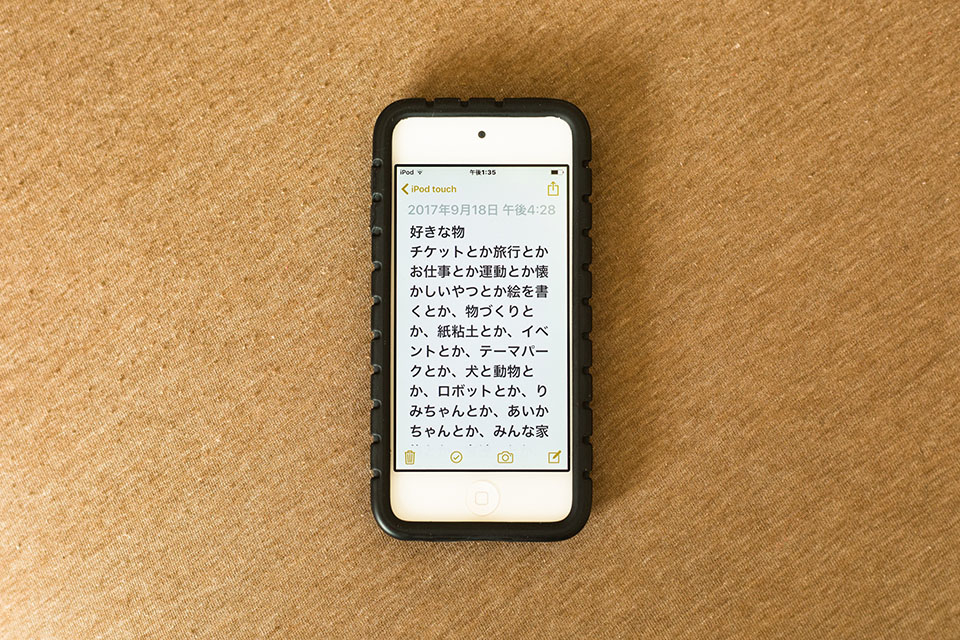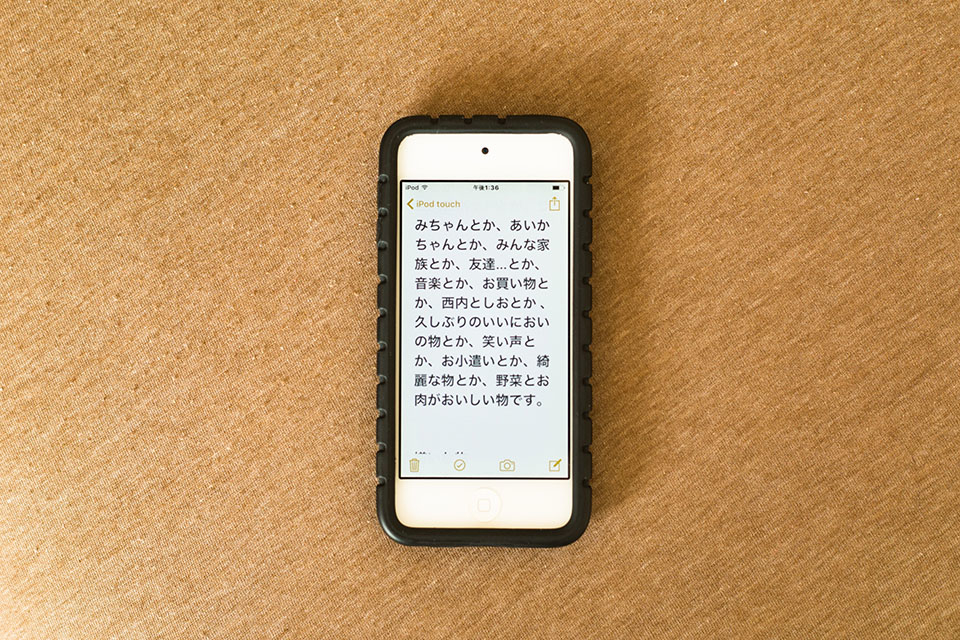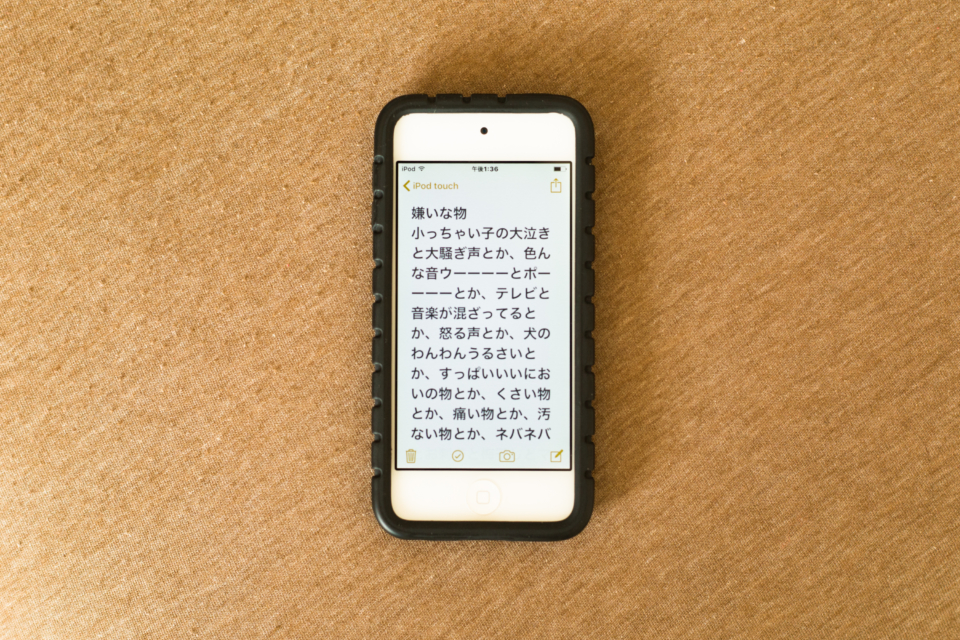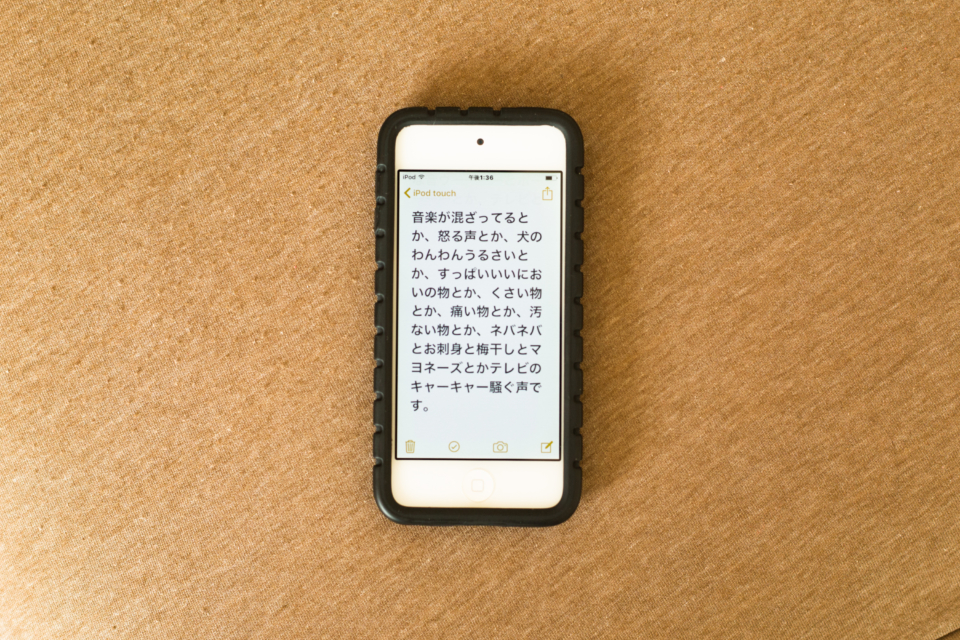 Ryunosuke's artwork is a history album that documents his maturing. For us who know him, it is very interesting to see the motifs that give us a glimpse of how he is growing up and his relationship to people. When we appear in his drawing, we realize that we were in his gaze, and it makes us very happy.
The maturing teenager updates his work on his sketchbook and small notebook like uploading photos to instagram. I am certain that Ryunosuke's drawings that are full of love will be delivered to many people and he will gain many followers.
---