I want people to know me through music
–How did you start DJing?
Because my parents liked music, I was always listening to music very loudly in my room. One day, my caregiver suggested that I try DJing. That person was also a DJ when not working as a caregiver. That's how I started DJing. It took a long time to prepare, because although I liked music I had to start from "what does a DJ do?" [Laugh].
From there I collected equipment and learned how to mix. It was around the same time when I was studying for the university entrance exams, so it took me 2 years until my debut. DJing was very fun, so I was often distracted from my preparations for the exam [laugh]. My debut was 4 years ago at an event that my caregiver organizes at METRO. My brother (Jonah Rice-Zhao, who also lives with the same disorder as Noah) draws manga and he started live-painting at METRO around the same time.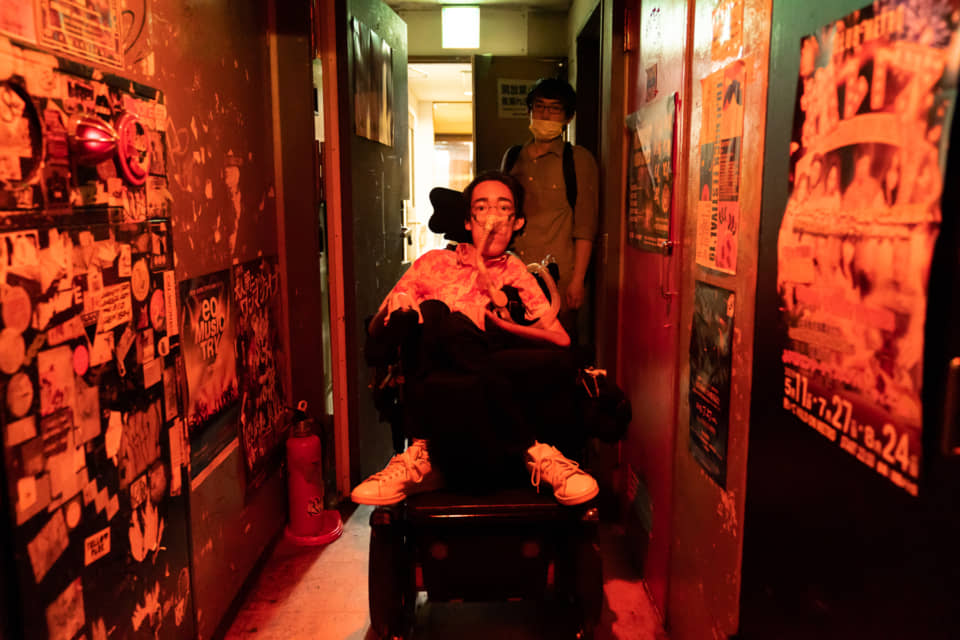 –So now you and your brother both participate in club events as a DJ and live-painter. How many times have you DJ-ed so far?
I have DJ-ed around 30 times. Before I would DJ once a month, but last year I started my job, so I try to save my energy and am involved in the scene as an organizer. I am active mostly at METRO.
–Why did you think that DJing was fun? Are there other reasons than just liking music?
I am a type a persona that likes to interact with people. I found it very attractive that people could get to know me through music. I feel that there is a different dynamic in relationships between people in the club. In daily life the impression people have of me and my brother is probably "wheelchair." I have a ventilator so people wonder if I can talk. These are often initial impressions that people have. In the club, however, people can know me through music.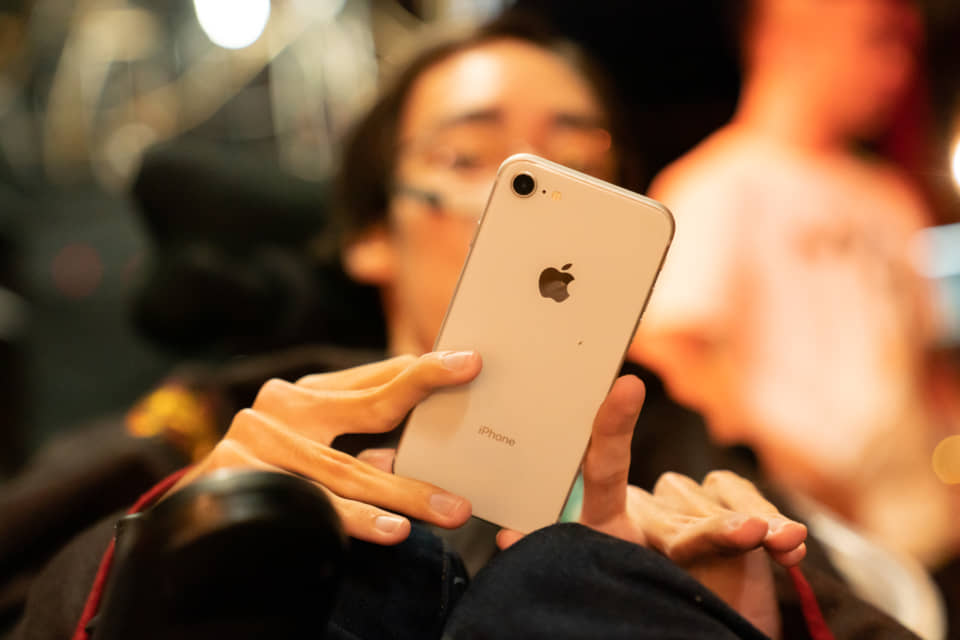 –So you want to have people acknowledge you as first as a DJ and not from your disability?
Yes, I hope I can get to know people better from there. If people come to club and saw that the DJ was using a wheelchair and ventilator they would probably be really surprised [laugh]. From there, I want to make them think "this guy is actually pretty good." More people are starting to think that we are interesting, so they invite me to DJ or we would invite them to our events.
The people participating in today's event are almost all people that I met since I started DJing. People who gather here don't care about my wheelchair or ventilator but see us as a "DJ" or "artist."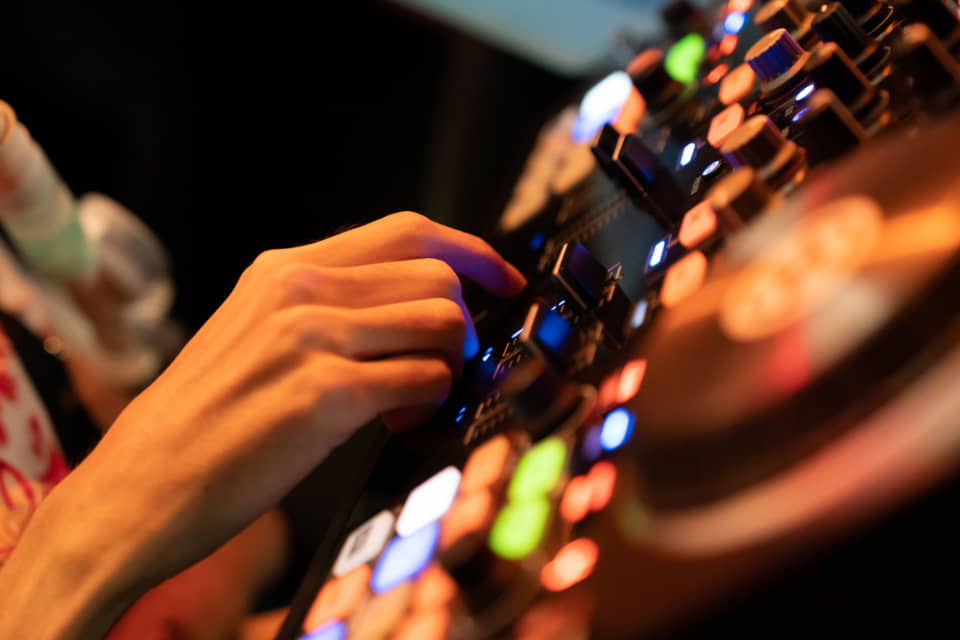 –It seems like people actively communicate at your events. Do you think your disability has an influence to your DJ style?
While I am DJing, and even for other things, I am not aware of my disability. I just want share music. Maybe people are expecting some kind of DJ style that is unique to my disability [laugh].
Not "people with disabilities are welcome" but "everyone is welcome"
–The club tonight is not easily accessible for wheelchair users. Isn't it difficult for you to enter the club?
The staff at METRO are very understanding, so I have no difficulties. I can get around with my wheelchair because they prepared a flat surface on top of blocks for me. Actually many wheelchair users come to our event. Once there was a whole row of wheelchairs [laugh].
However, we don't want to promote our events like "people with disabilities are welcome", but as "everyone is welcome." If you like music and art, then it doesn't matter if you have or don't have a disability.
At our last event we had a visually impaired artist but we didn't inform any of our members or the audience about this. That person was a wonderful artist that happened to be blind. Like our audience members, if they are good artists, then it doesn't matter.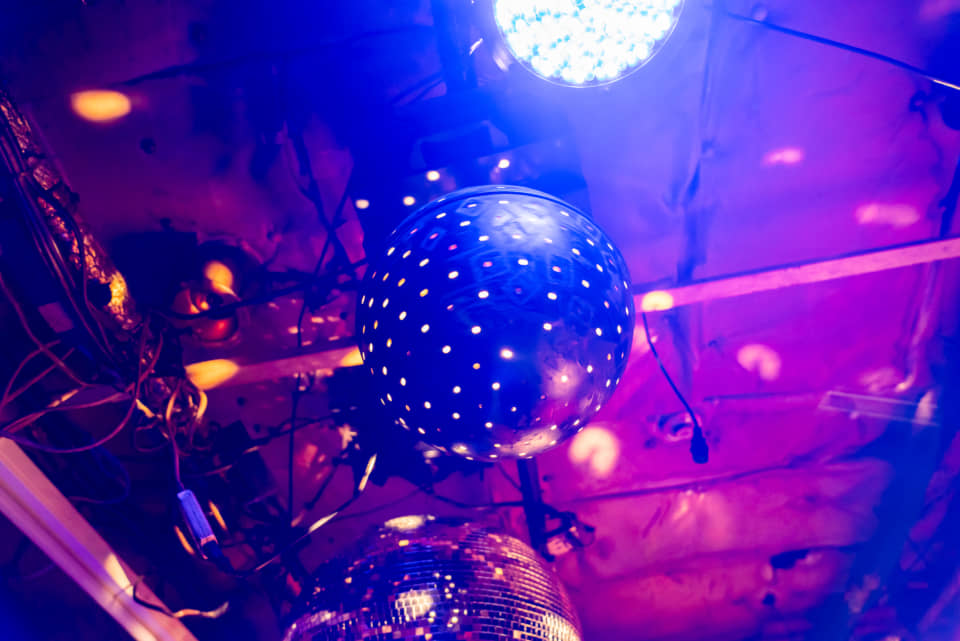 –You use a ventilator, but for example, does the smoke of cigarettes in the club bother you?
Often people worry about this, but it doesn't bother me. Actually, my ventilator has two very thick and sophisticates filters, so I am breathing cleaner air than everybody else even when I am not in the club [laugh].
–How would you describe your DJ style?
My DJ style changes all the time because the music I like changes all the time. First I was playing EDM (Electronic Dance Music). After that I moved to house, disco, hip hop, and now I am playing more techno.
But I do take to heart what my caregiver who suggested DJing for me said: "Don't be predictable." I was told that DJs tend to fallback onto one musical genre, but if you can challenge yourself by always playing different kinds of music, you will progress as a DJ. So I try to practice this.
–You also play under the name of DJ NOAH VADER.
First I was performing as DJ XMËA, but one time someone said "your ventilator is like Darth Vader so you should be DJ NOAH VADER!" At first I was a little hesitant [laugh]. Sometimes I perform as DJ NOAH VADER but usually I am DJ XMËA. XMËA is taken from the DNA that causes the disorder for my brother and me. I simply thought it sounded cool for a DJ name [laugh].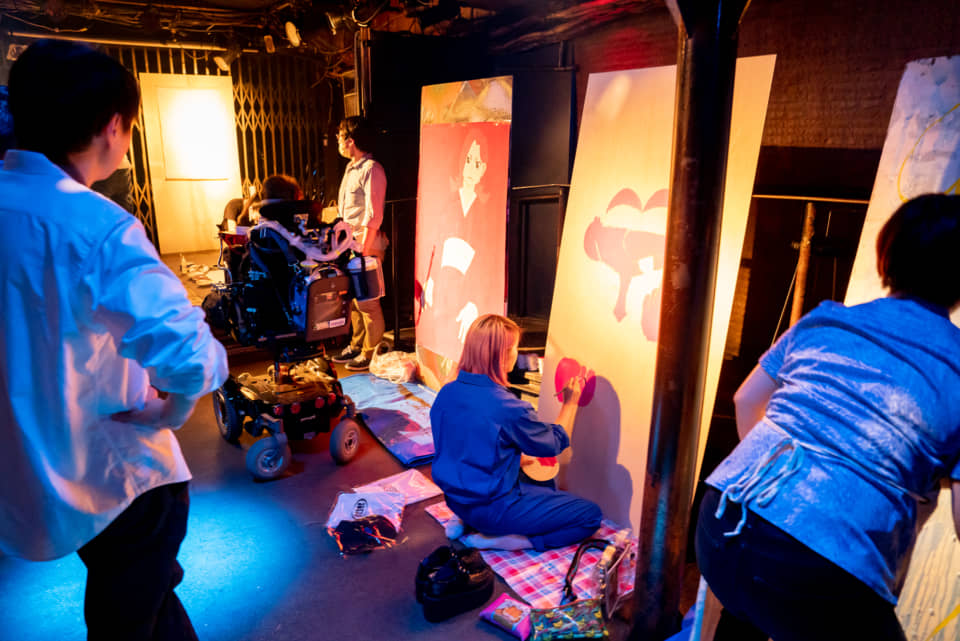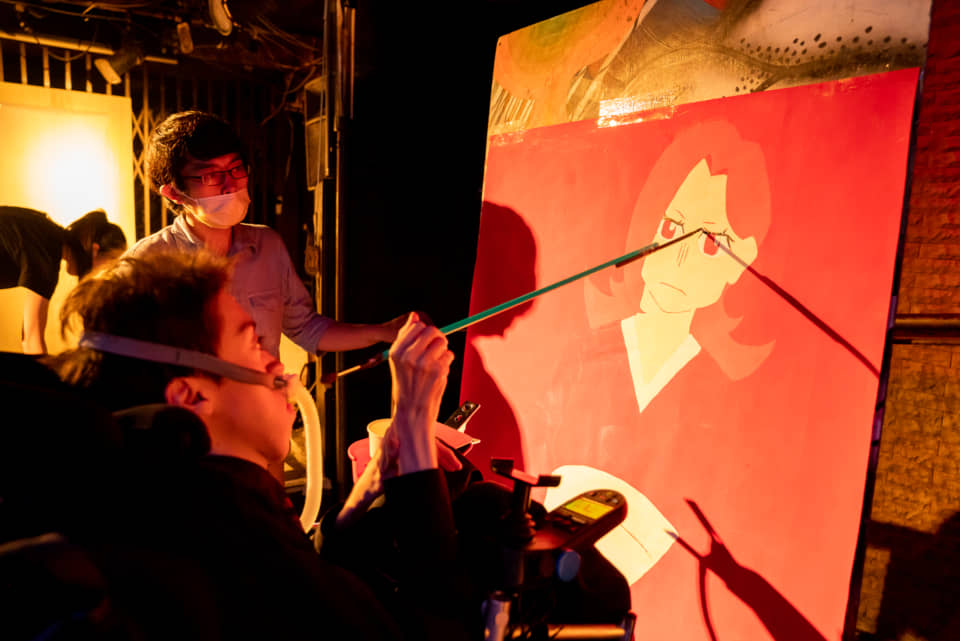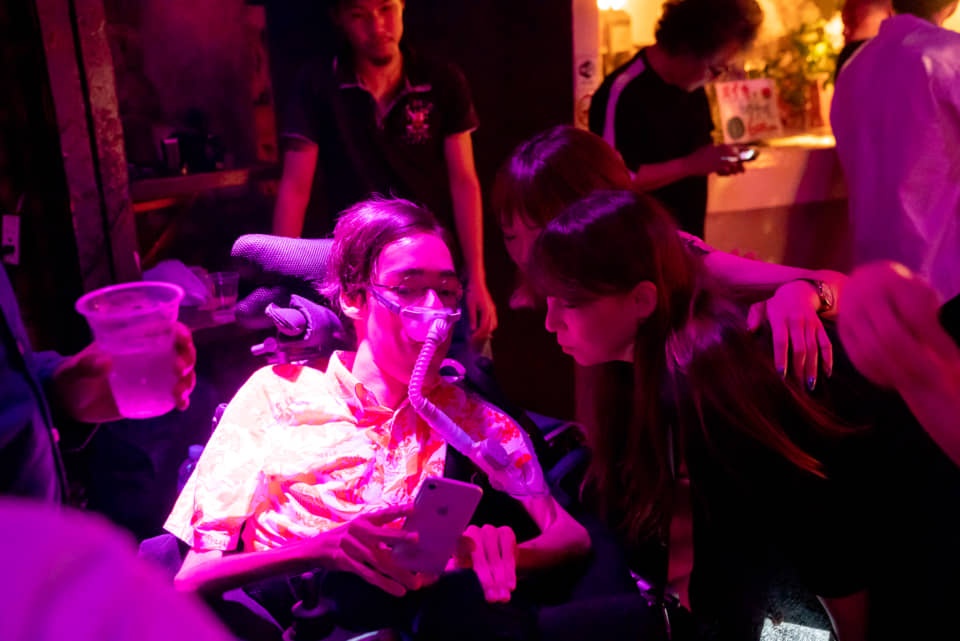 Make art from differences. To be different is meaningful.
–Tonight is the third edition of "CANVAS." Does the title come from the live-painting during the event?
There wasn't really a deep meaning to the name initially, but I realized later that it represented how many DJs, artists, and audience members come together and bring their own different colors that mix and splatter, creating a painting called "CANVAS."
–True enough many people are participating tonight. In addition to the DJs and artists there will be someone who will make traditional Japanese tea. The sub-theme for tonight is "shuhari", which is the process of training in traditional Japanese tea ceremony practices, right?
Yes, I am in Kyoto, which is full of traditional arts so I thought I should work with themes like "shuhari." It would be interesting to establish our own traditions through DJing and art. Actually, our events have a hidden theme – "to make art from differences." In the world of art, your uniqueness creates value. I think it is meaningful that DJs, artists, and audience members that are all different come together.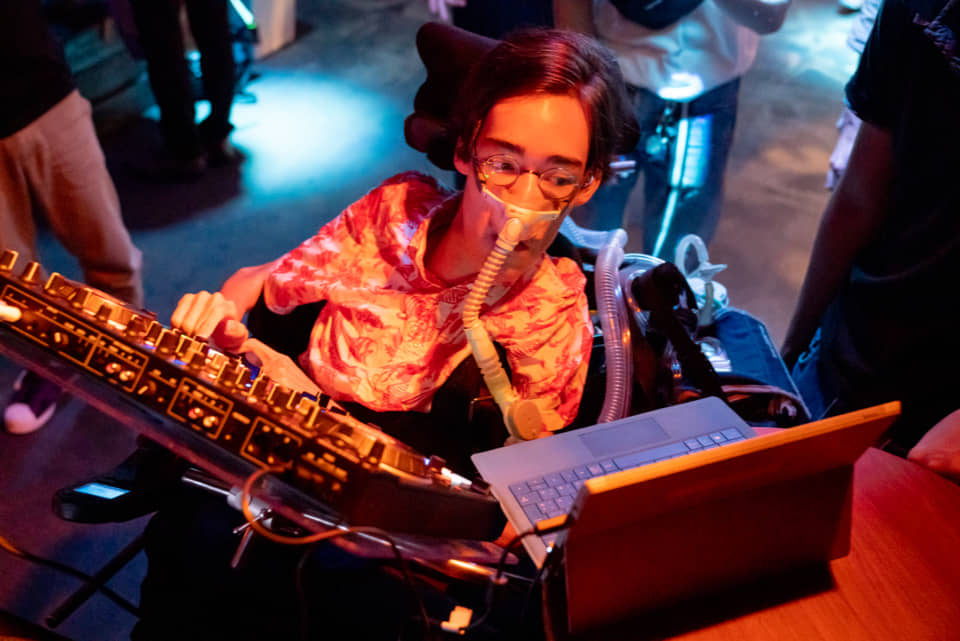 –I heard that you DJ not on stage but on the dance floor, which is also different from typical events.
I am referencing the style of a famous DJ party in the UK called BOILER ROOM. At BOILER ROOM the DJ plays on the dance floor with the audience. Usually they would play in a booth that is elevated but this way the DJ is at the same eye level but with their backs turned to the audience. A member of our event suggested that this would match the atmosphere of CANVAS and we all feel, including myself, the DJs can really express what they want to this way.
Its similar with live-painting too that by facing away from the audience lets you really focus on your expression. At CANVAS we thoroughly communicate with the DJs and artists and try to incorporate ideas that will make the event even more cutting-edge.
–Finally, can you tell us your future goals?
My immediate goal is to have CANVAS recognized by more people and increase the number of people that we can have fun with. I hope that CANVAS will eventually grow out of just being a club event and mature as a community. I look forward to having more collaborations. I hope the audience members will become friendly with each other and even purchase the works of the artists they see here.
We are also discussing about how we want start a label and release music by the DJs with artworks made by the artists. I would really be happy if we can create a flow of creativity and eventually establish CANVAS as a platform.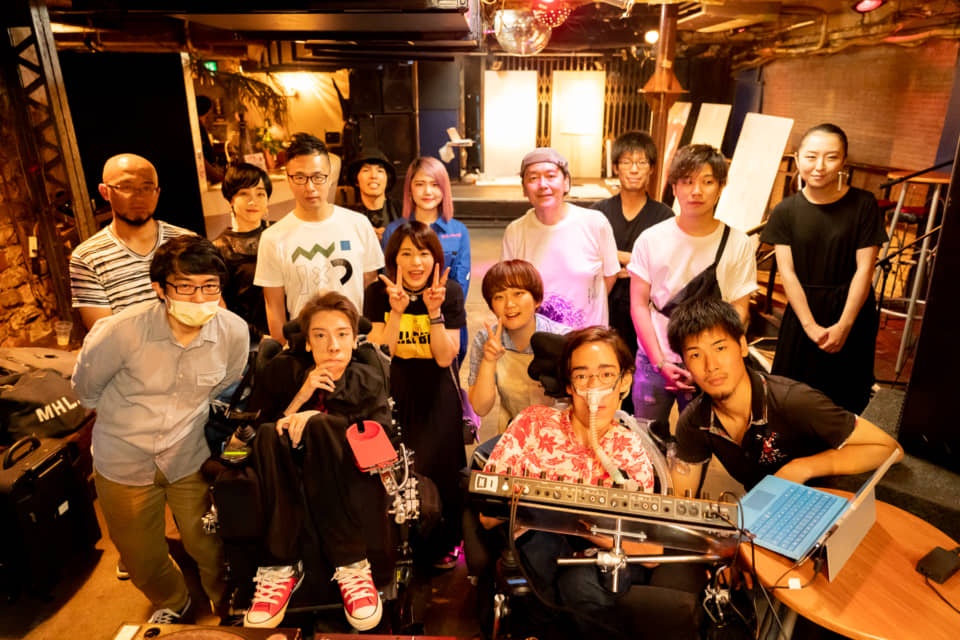 ---