Q : Gender diversity is something that is beginning to be understood around the world, but there are many people who don't acknowledge any genders other than male and female.
Nishimura : Perhaps because they have something to "gain" by not understanding it. Putting people into categories makes it easier to control them and doesn't require you to think too deeply. LGBTQ persons are small in number, so I suppose it has been easy to exclude them.
As an example, did you ever have a class in school that you just couldn't get no matter how much help you received? There are people who similarly just can't understand that people are diverse. But I believe that there is something to "gain" from knowing that people are diverse. As you go through life, I think everyone will find that there are parts of themselves which differ from others. And so I think insisting on telling people who are different from yourself that they should be this or that way also limits oneself to that line of thinking. I think that not telling other people how to be, however, sets your own heart free. "We're all different." Wouldn't a person who thinks that way be able to be flexible and tolerant and be nicer to others?
I think to date that when people have thought about discrimination, it has often been focused on as a serious issue. To people who have no interest in LGBTQ people, in sexual minorities, such discussion can result in a strongly negative reaction. This is something I would like to avoid. For example, with regard to another country, many people feel closer to that country when they come in contact with its art and culture. That's why I want to convey LGBTQ through fun things like art and entertainment. I want to deepen people's understanding while entertaining them with my personal experiences as an LGBTQ person through makeup and fashion.
Even if it's not possible to completely understand another person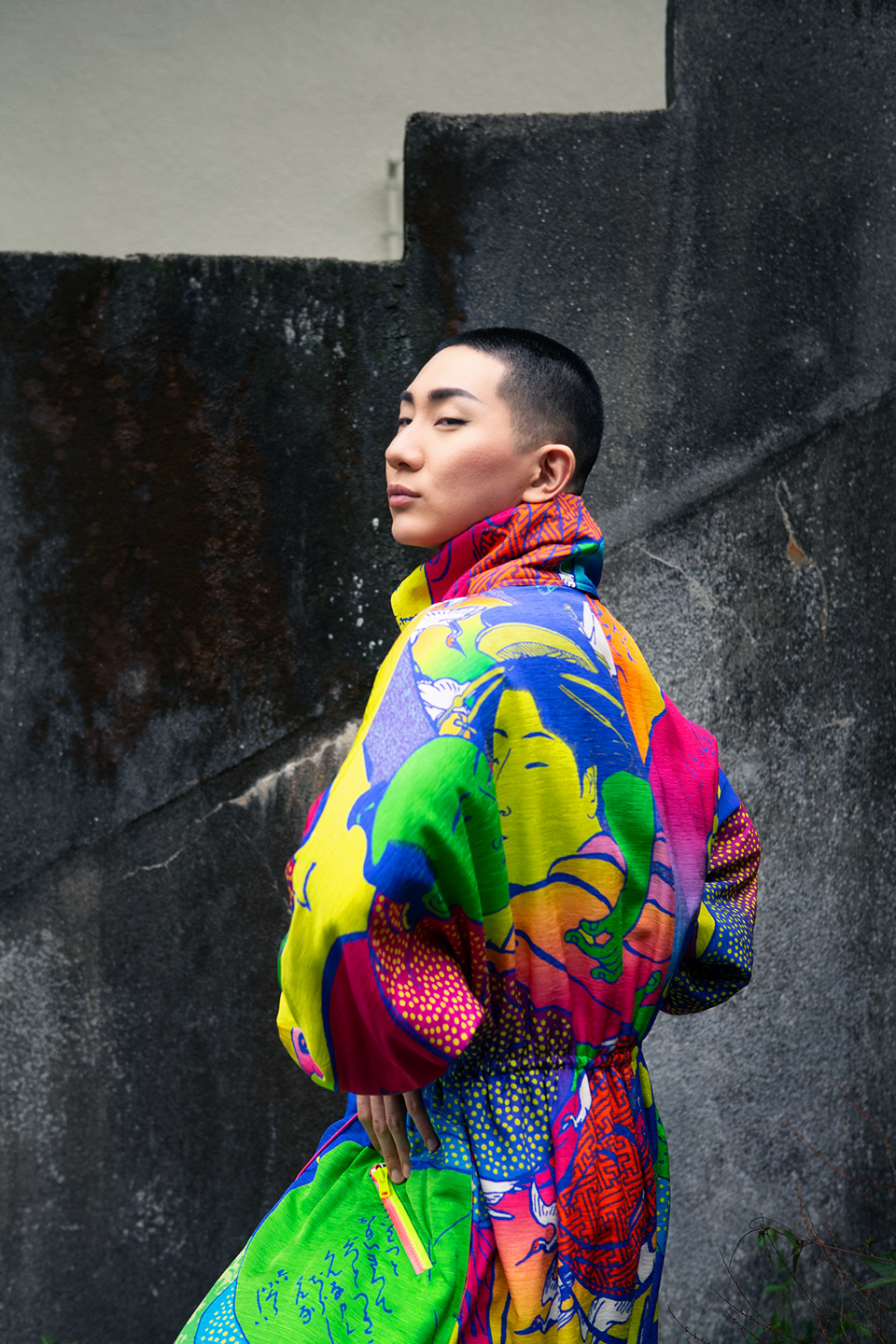 Q : Even when we don't mean to, sometimes we hurt people with our words and attitude. Are you careful about your words and attitude?
Nishimura : I'm careful about not using words which put people in boxes like "everyone" and "normal." I also avoid discriminatory expressions such as "everyone from this country is like this," or "that's feminine/masculine." Instead of putting people into overarching categories, being specific and saying "that person I met is like this" eliminates the idea of a uniform whole, doesn't it? Even if you can't perfectly understand another person, I think it's important to always try to respect everyone as an individual.
Q : Listening to what you have to say, what comes across is a sense of tolerance and open-mindedness. Do you find, however, that this attitude make things difficult for you?
Nishimura : Like anyone, I get angry sometimes. One time, someone said to me that homosexuality was caused by a hormonal imbalance, something that is completely medically untrue. That made me angry to the depths of my soul. The irritation I felt ruined my mood and even resulted in negative health effects. My atopic dermatitis, which had been doing well, grew worse again. However, I realized that if I let this anger continue, I would be consumed by it and it would interfere with my life. After I thought a lot about it, I came to understand that person simply didn't have the right information. There was no need for me to accept what that person said to me at face value. Once I saw that the person who said that to me was actually unhappy themselves and that's why they took that anger out on me, my anger subsided. I learned that not participating in the "fight" was the best thing for me.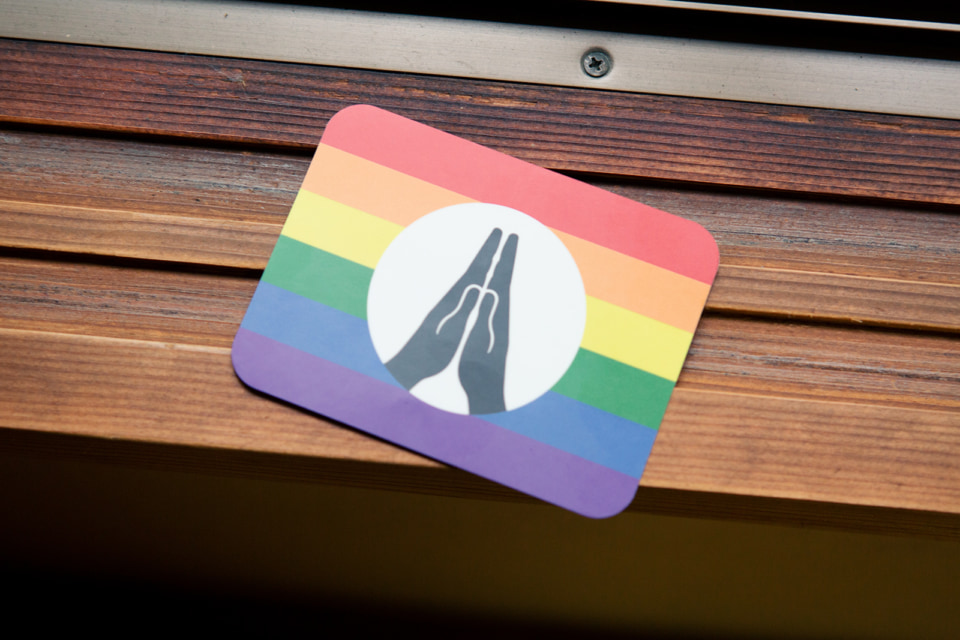 I tell people when they say things that are incorrect
Q : Is it better not to get involved with people who say things that are clearly incorrect?
Nishimura : No. It's better not to leave them alone. It is important to convey to them that what they are saying is wrong. I will politely tell people, "That's not correct." But I'd rather continue to educate people in fun ways rather than display anger towards ignorance. No matter the place or time period, there will be people who discriminate. …Giving up and not getting involved with them may be one viable option, but I choose to stand up and say something. That, for me, is worthwhile. If there are people who are made happy by this, then that also makes me happy.
Q : Japan doesn't recognize same-sex marriage. What are your thoughts on the system of marriage?
Nishimura : I think that in an equitable society, anyone should be able to marry if they so desire. It is unfortunate that people's freedom and the quality of their lives is affected by the time period and the country they live in. Personally, I think that if people love each other, there's no real need for a system like marriage. The only creatures in the animal kingdom who get married are human beings, haha.
Conversely, I even think marriage is almost a problem if it results in people feeling the pressure that they need to get married. However, I would say that no real reasons have been given for why same-sex marriage isn't allowed in Japan. I think we should seriously question the real sentiments and reasons of people who are against same-sex marriage. And that's why I think that elections, through which the people who make a country's rules are chosen, are extremely important.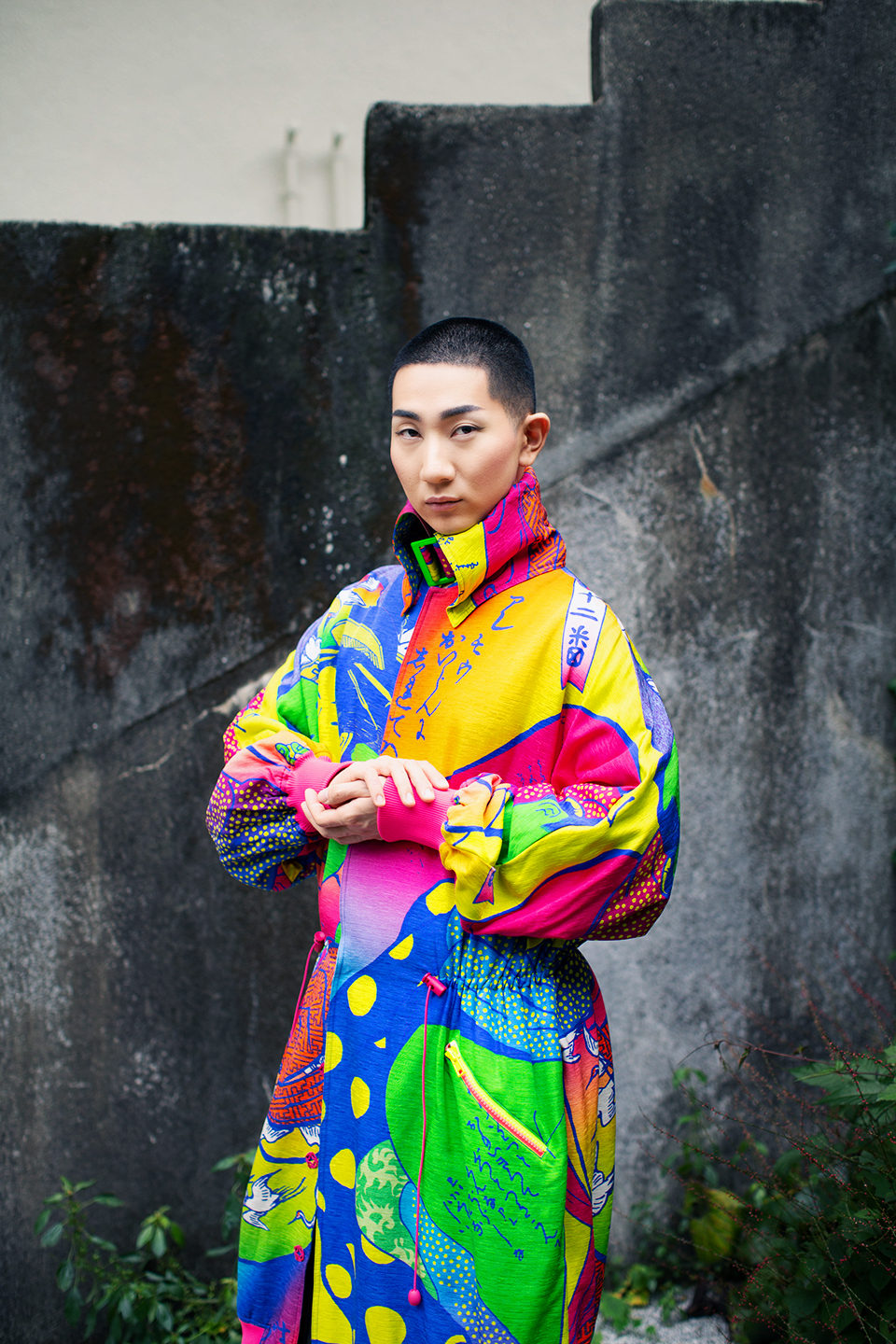 Q : There are some people who say they can't love themselves. What advice do you have for such people?
Nishimura : First, I think it's a good idea to think about what it is you gain by not loving yourself. Because I think love and hate are choices. There are good things and bad things about everyone. And everyone has things that they can do and things that they cannot do. I mean, even people who seem like they have a lot of confidence aren't perfect in every way. Conversely, even people who hate themselves are not bad in every way. In other words, you can choose whether to love or hate yourself based on the parts of yourself you focus on. People who say "I don't like myself" might actually be hoping to get attention and for others to love them. Or they might be trying to avoid other people begrudging them.
I too used to not like myself. Moreover, in order to justify myself as an LGBTQ person, I used to hate the people around me. In other words, thinking "everyone else is just as messed up" was my way of retaliating for the discrimination I received. But by focusing on what was bad in other people, I ended up focusing on the bad parts of myself, as well, and this ultimately led to me hating myself, too.
When I realized this, I switched to praising and loving the good parts about other people. I learned that by choosing to do this, I was able to love myself. I think that people who say they hate themselves can take the first step to loving themselves by really looking at the real reasons why they hate themselves hidden deep in their hearts.
No colors are better than any other, they are just different
Q : Taking the time to question oneself and think. I feel like incorporating the ideology you spoke of would help one to find new "shapes" and "colors" within oneself.
Nishimura : Mm. No color is better than another. They're just different. It's my choice whether to like or hate a color. In order to grow, it can also sometimes be necessary to dislike myself on purpose. Like, "I can't go on like this. I have to try harder." Perhaps I do it unconsciously. When I realized that it was my choice whether to love or hate myself, and that, whatever my "color" was, it was no better or worse than anyone else's, it felt like the sun had come out.
…For example, I'm sure there are people out there who are desperate to tell people about themselves but just can't. I encourage such people to find someone they can trust and talk to. And to keep on finding more and more people to trust. I think when there's something you have to say but feel that you can't, it can be scary, and it can feel like you're trying to take a step in the dark. I've experienced that personally, so I know how it feels. I saw, however, that if I stayed in this state where I couldn't say what it was I wanted to say, it would keep me from growing. When I gathered the courage to open my heart up, I was surprised by how many people encouraged me. There was this stairway in the darkness that I hadn't even imagined was there. I think that's why I've been able to follow this path that I had never even dreamed of.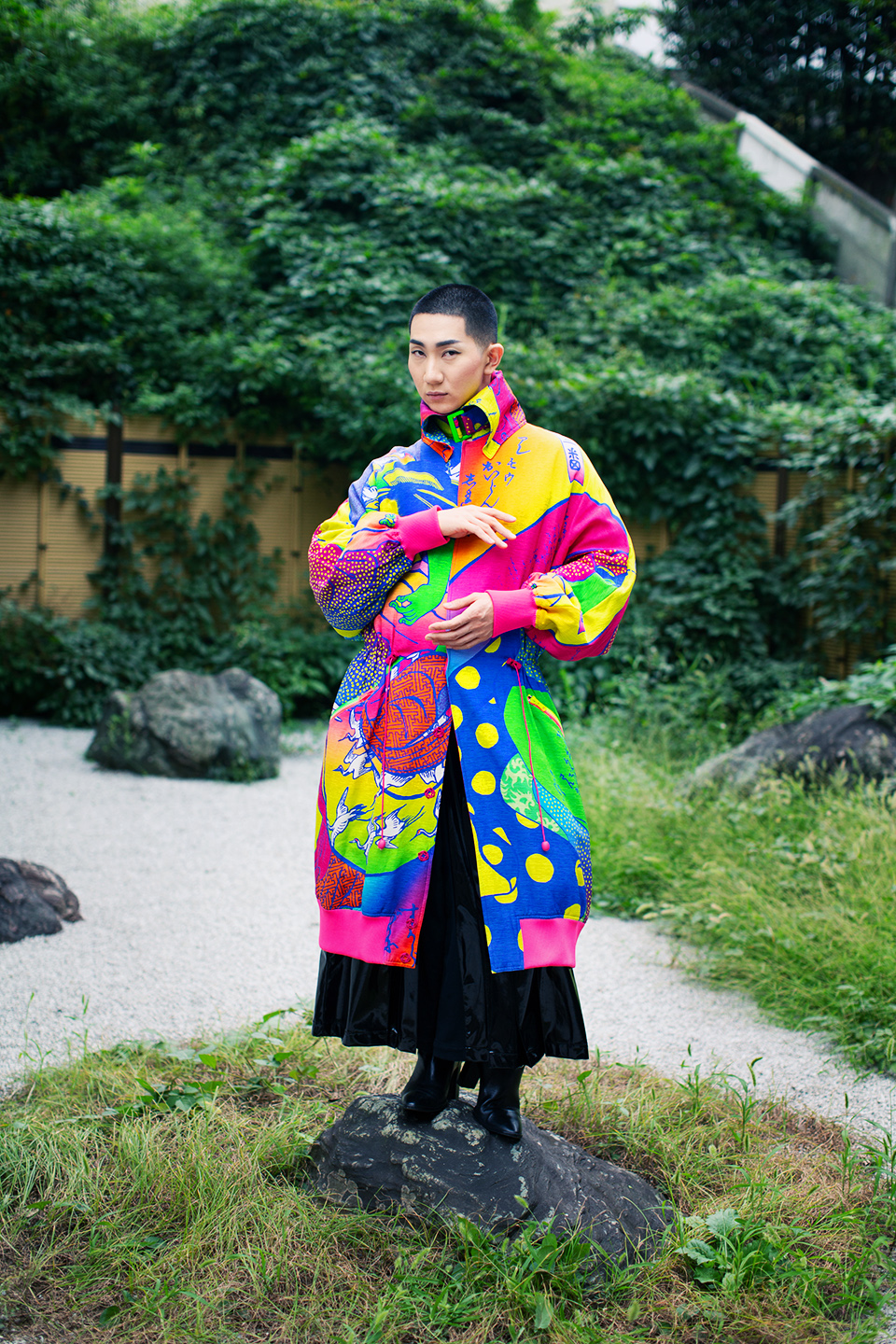 ---