Together with a love of drawing
Higashijima uses colored pencils as if they were brushes, gently layering short strokes on top of one another. She adds color to the paper in a delicate manner, without applying any pressure to her fingertips. She layers warm colors such as pink, red, orange, and yellow over the flower petals. Occasionally, she adds cool colors such as blue and purple to make the warm colors stand out even more. From the way she quietly moves her colored pencils, we sensed that Higashijima had a similarly warm personality.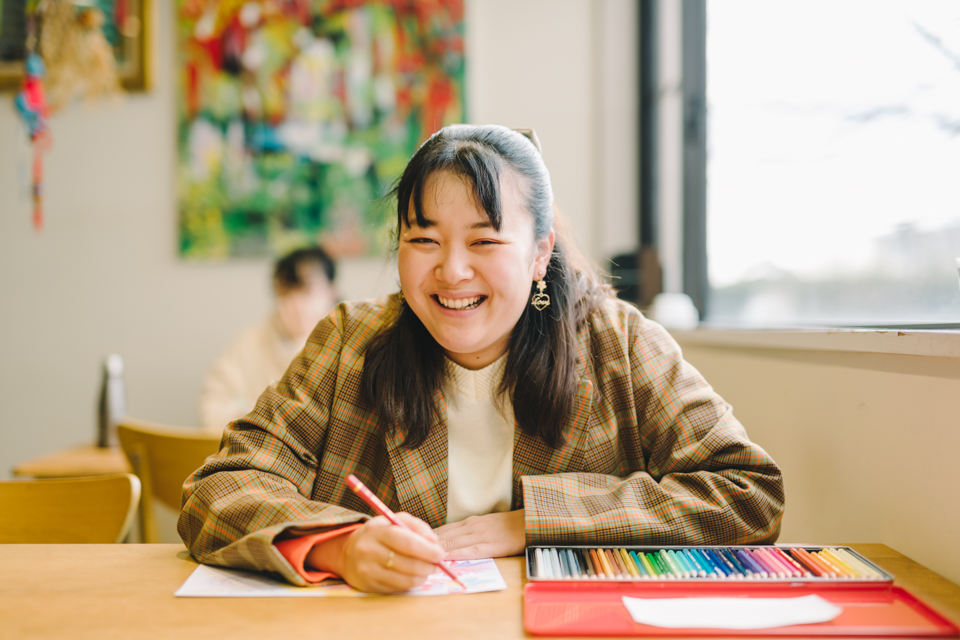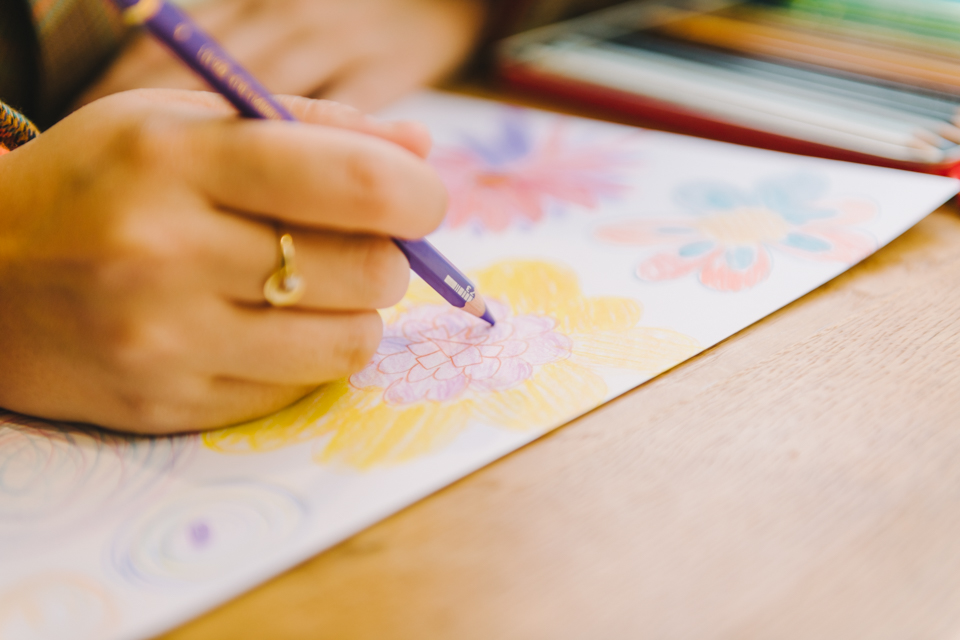 Perhaps because they were so close to her, Higashijima's drawings may have appeared amateurish to her parents. Her drawings are not photo-realistic representations of their subjects. However, HARADA Hiroyuki, the president of PICFA, recognized the talent in the gentle pictures that Higashijima produced. Above all, it was her heart that moved him.
Harada said, "I asked her, 'Do you like drawing pictures?' She answered, 'I love it!' with a huge smile on her face. I think that feeling is extremely important. There's no point in forcing someone to draw. If she herself liked it and wanted to draw, then by all means, I wanted her to draw for us at PICFA."
All she needed was social recognition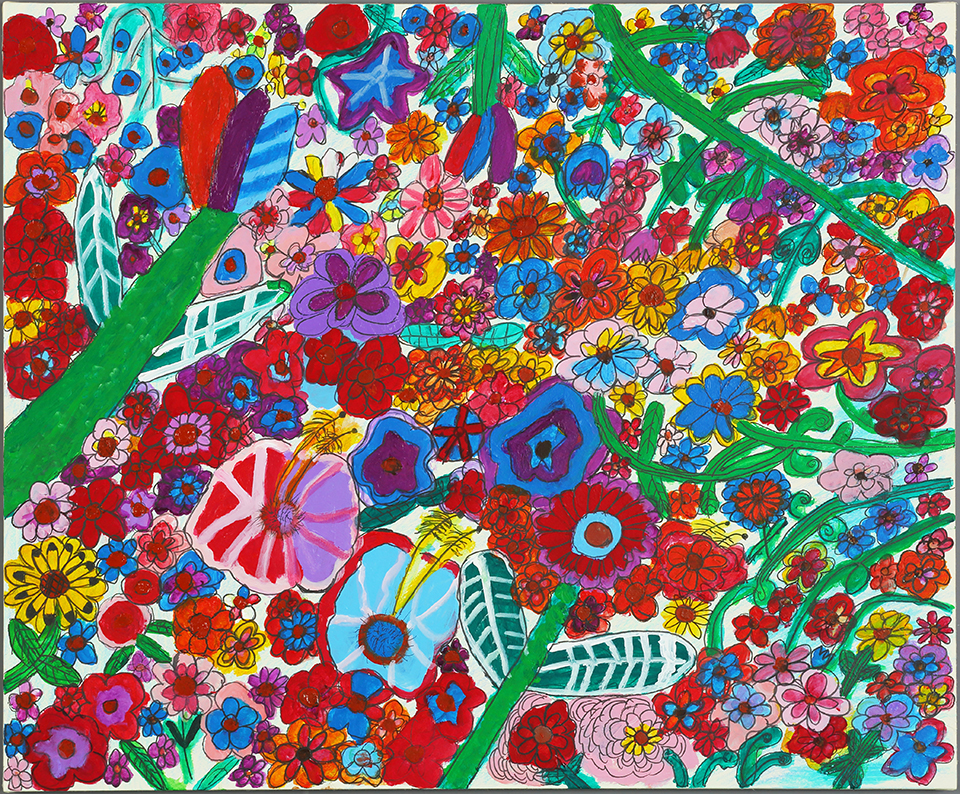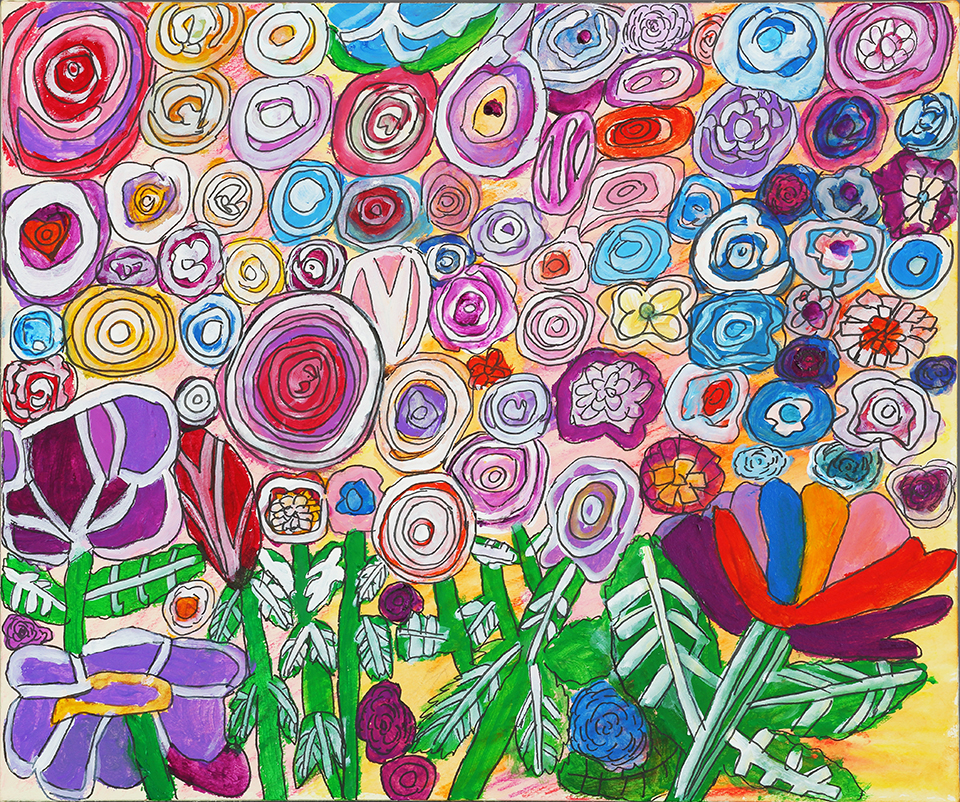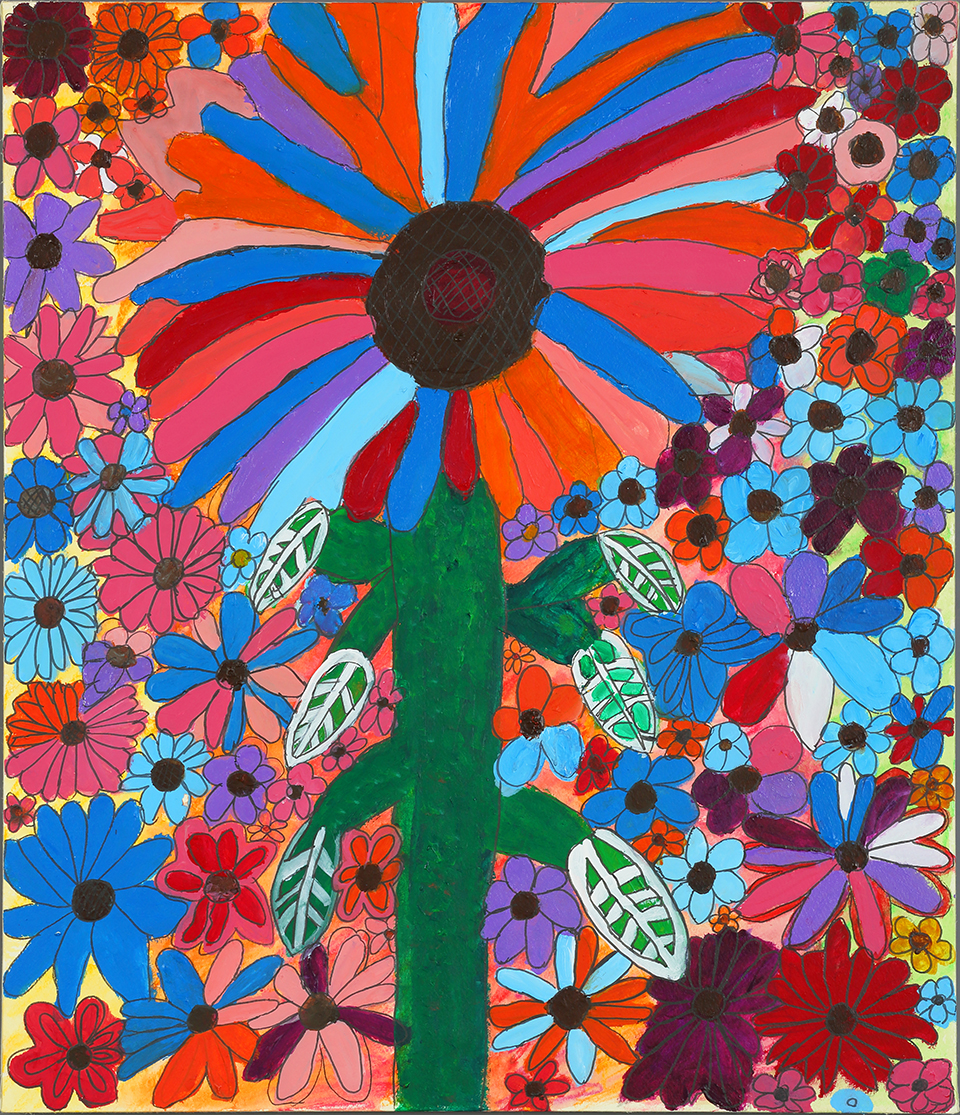 Although Higashijima said she loved to draw, there was something that worried Harada a little—the fact that she didn't seem to have any confidence in her drawings, even though she created wonderful work. Perhaps school life up until this point had not helped her to develop her self-esteem.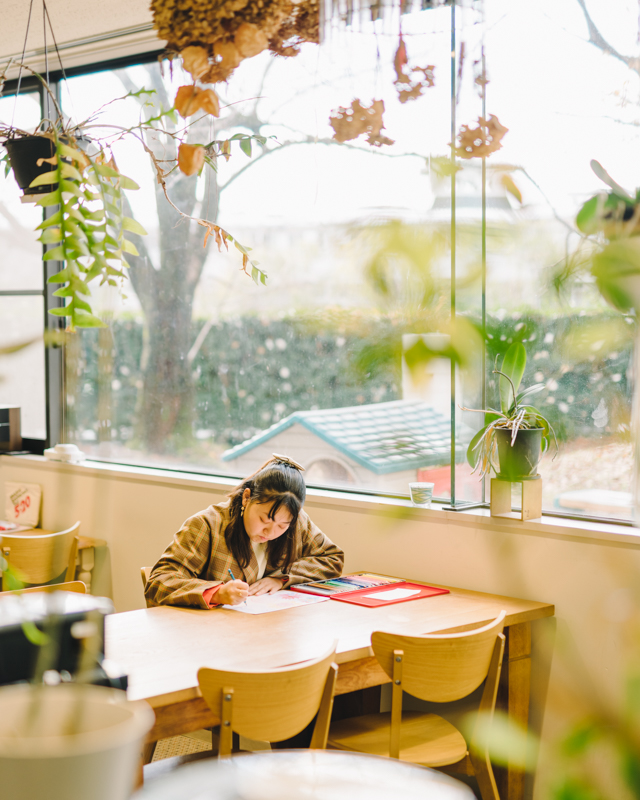 What could be done to get Higashijima to regain her confidence? Harada thought that social recognition would be necessary. Artists at PICFA, an organization known for its outstanding design capabilities, have collaborated with fashion brands, convenience stores, professional baseball teams, and other corporations. What sort of collaboration would suit Higashijima's drawings? Harada decided to have her participate in a contest to design coffee containers to be sold at convenience stores.
Higashijima's flowers blossoming out in the world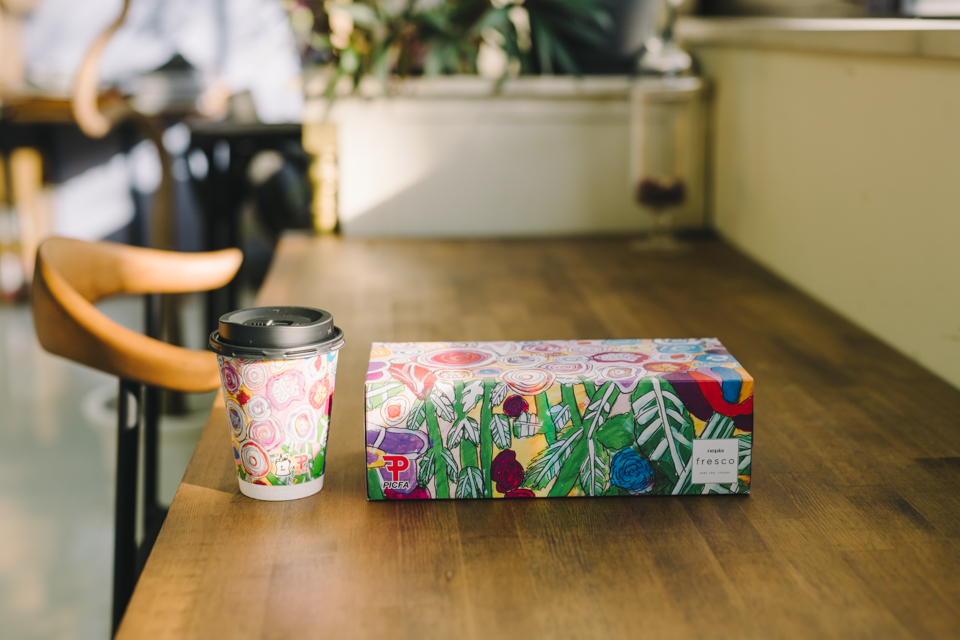 The competition consisted of other talented artists at PICFA. Higashijima's work was judged against those of veteran artists who had participated in such contests many times before. Ultimately, however, her picture was chosen for the coffee cup design. When Higashijima found out, she cried happy tears. "It was like a rush of joy that she had never experienced before," says Harada. Needless to say, the adoption of her work gave her a big boost of confidence.
The "Rose world" paper cups that used her artwork became a hot topic among PICFA fans and art enthusiasts, with some saying that they wanted to display the cup in their homes after they finished drinking. Later, her artwork was even used in other products. Suddenly, Higashijima's world came alive. Her flowers have spread from the drawing paper and are now blossoming out in the world.
When this topic came up, Higashijima's smile grew even wider. Looking at Higashijima's face, Harada smiles too, saying, "She's really brightened up. The aura surrounding her has changed. Her outlook on the world has become brighter, and she talks with a lot of people now. Before she started drawing, she may not have had much she wanted to talk about with others. Now, I think there's a lot more around her for her to talk about." Higashijima really does smile a lot. This is, probably, her true self.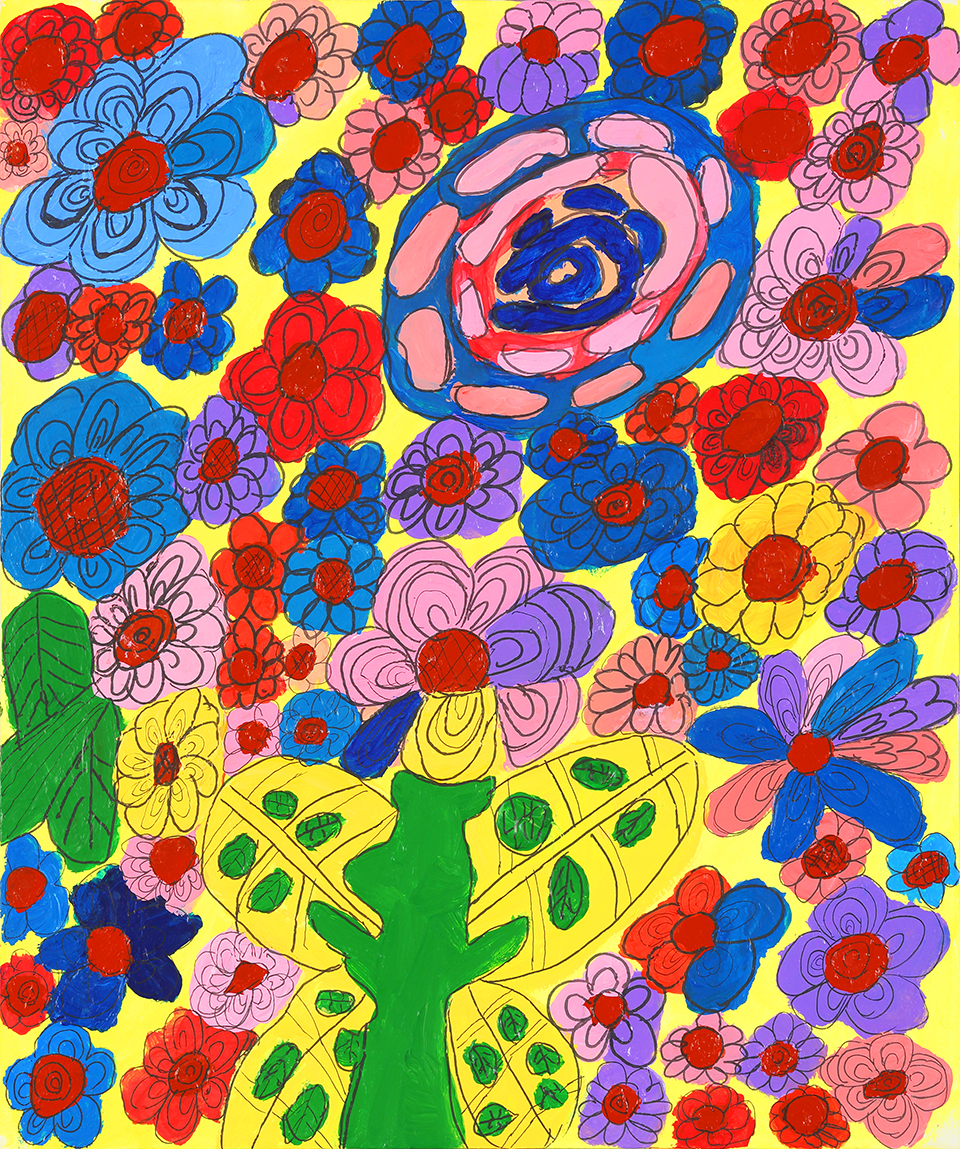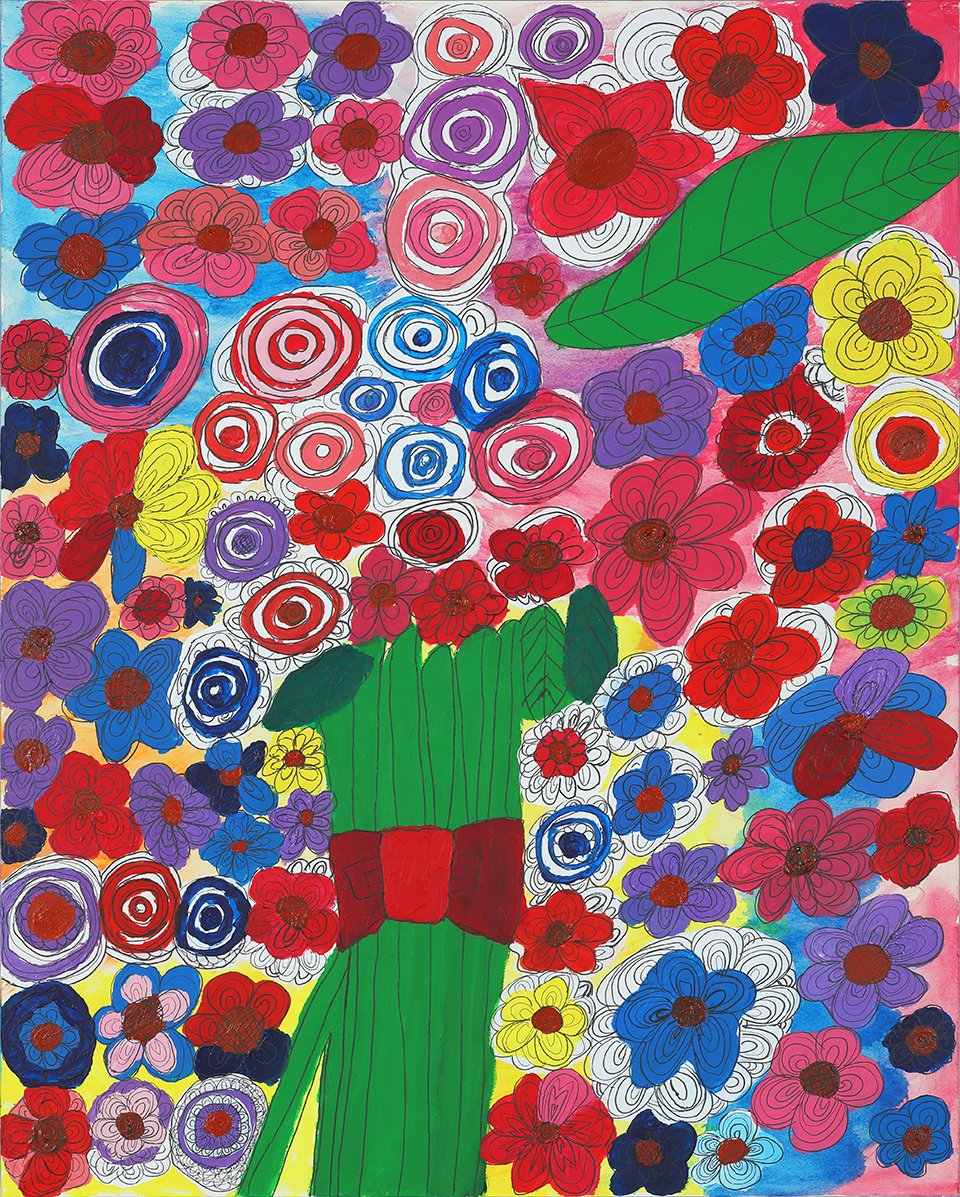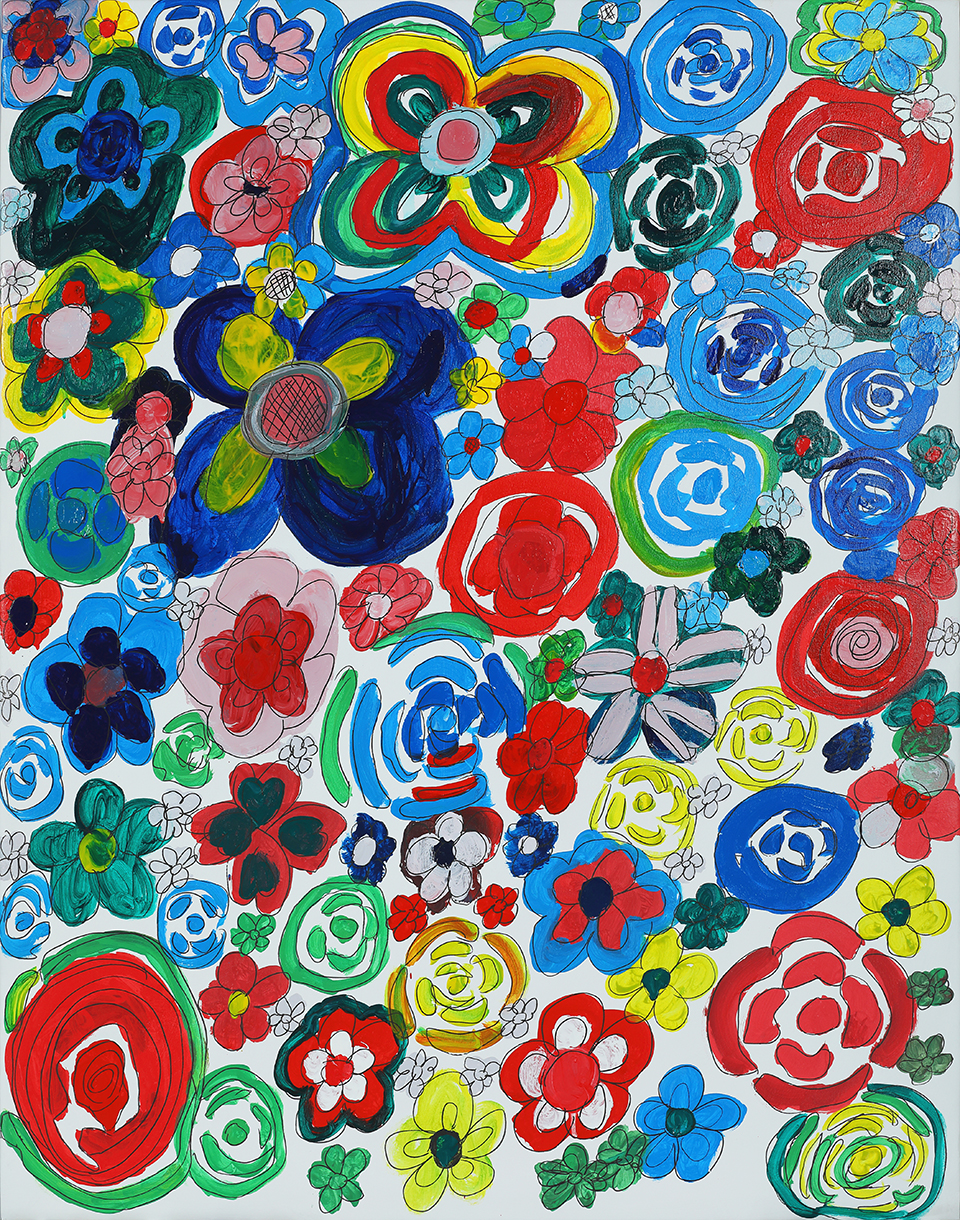 Sitting at a window overlooking the courtyard, Higashijima was drawing flowers on a piece of drawing paper without using any sort of reference picture. When we asked her what kind of flowers she likes, she replied, "I like Gerbera daisies and carnations. I like the color red." We then asked whether she has bought any flowers recently. There was a pause of about ten seconds. Then she glances up and replies, almost apologetically, "…I haven't." Where do these flowers come from, then? Smiling, Higashijima says, "I draw flowers from my head." Seeing that face, we can't help but smile back too. Higashijima returned to drawing her flowers. Yet another flower was born into the world.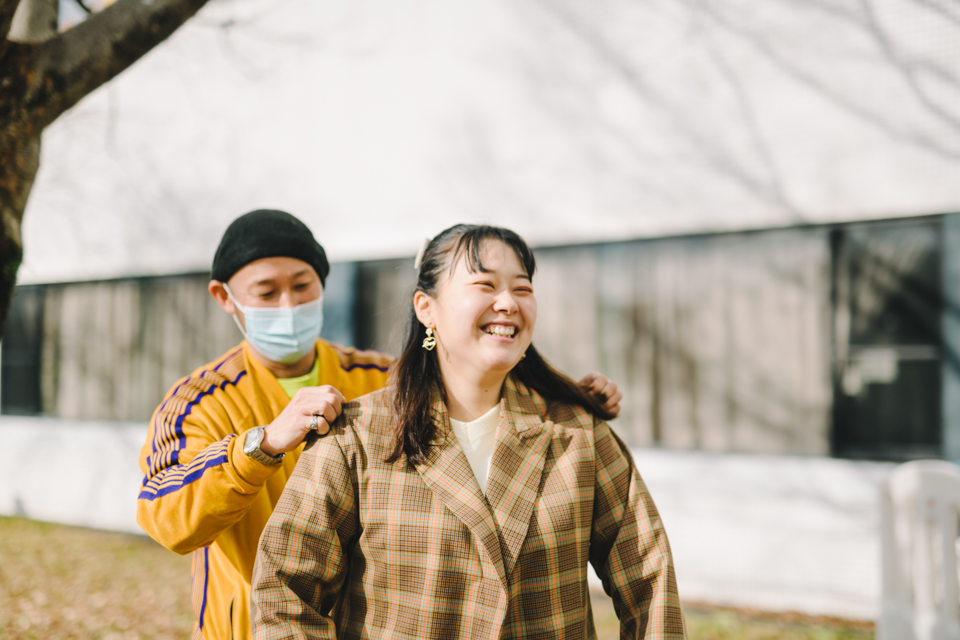 ---