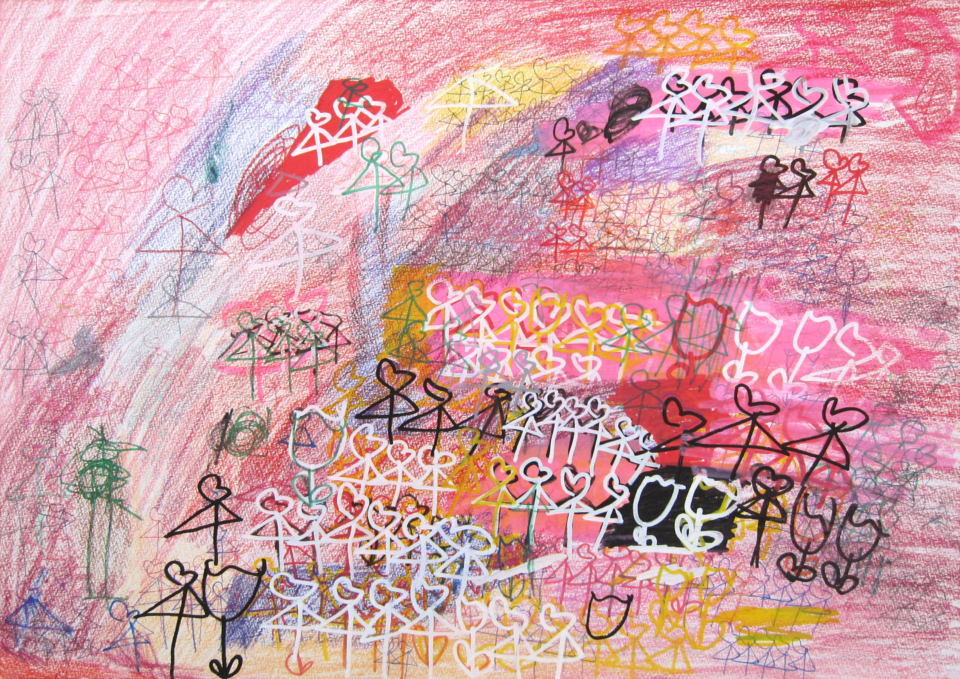 Dreams under the shared umbrella
Tall and skinny, with short hair and a pink polo shirt that matches her well, Miyuki Abe started to draw after coming to Atelier 〈Kobo shu〉 founded by social welfare group Minuma Fukushikai. It's already been 15 years since then. She used to do textile weaving too, but recently she is concentrating mostly on her drawings. The motifs that are draw are tulips and aiaigasa (sharing an umbrella with two or a symbol of mutual love) – just these two. She draws with ball-pointed pen and color pencils, occasionally with markers and water paint.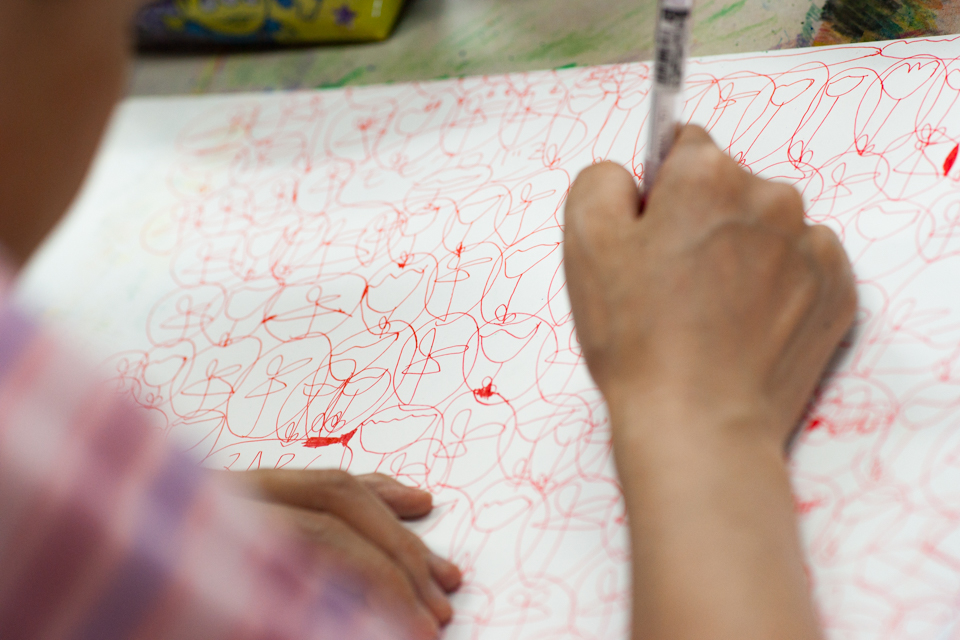 'Ms. Miyuki, why do you draw aiaigasa?" I asked.
"Well, I like them" Answered Miyuki.
We had just met, and were taking photos, so she seemed a little nervous.
"Whose name do you write under the umbrella?" I asked a little more.
"I don't write anyone's." She answered.
"Actually they do have the names of people that she likes" a staff told me in secret afterwards. The name of members of her favorite Johnny's idol group "Sexy Zone" or her recent favorite staff's name would be written under the umbrella. Then she colors over it with color pencils. The coloring is strong and intense. The names sometimes remain on the surface and other times are entrapped in the world beneath.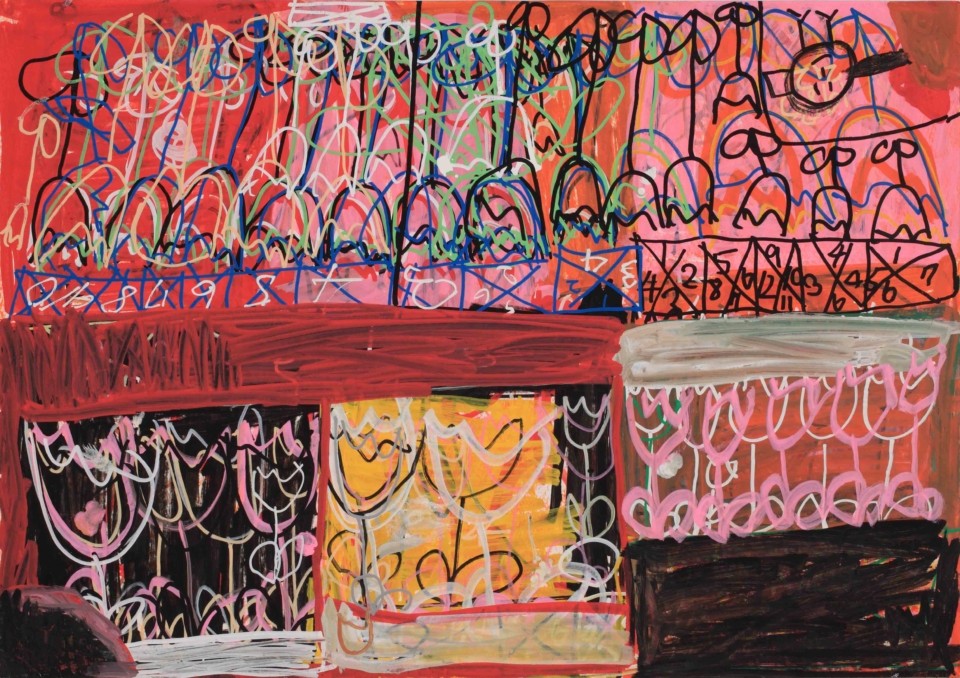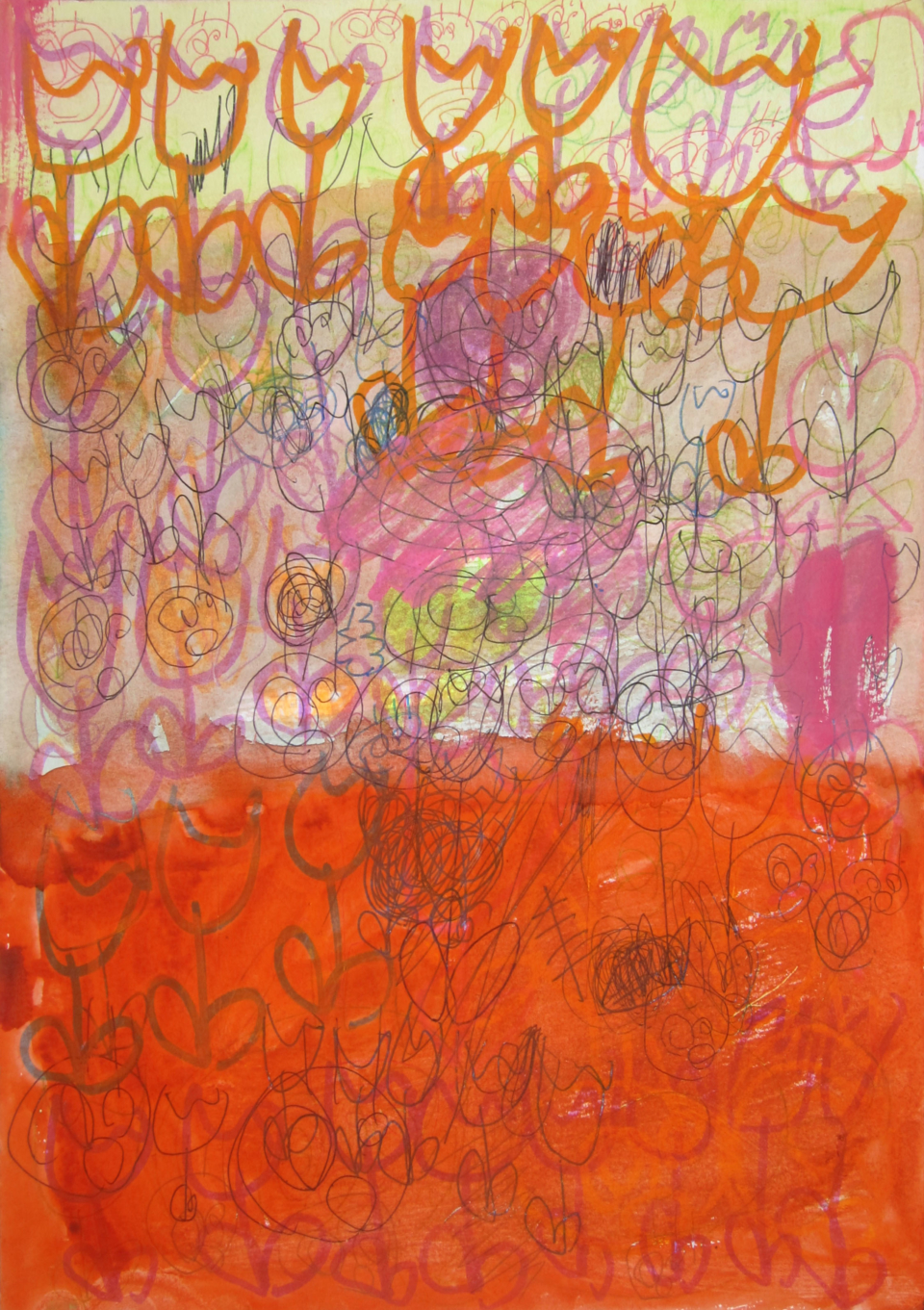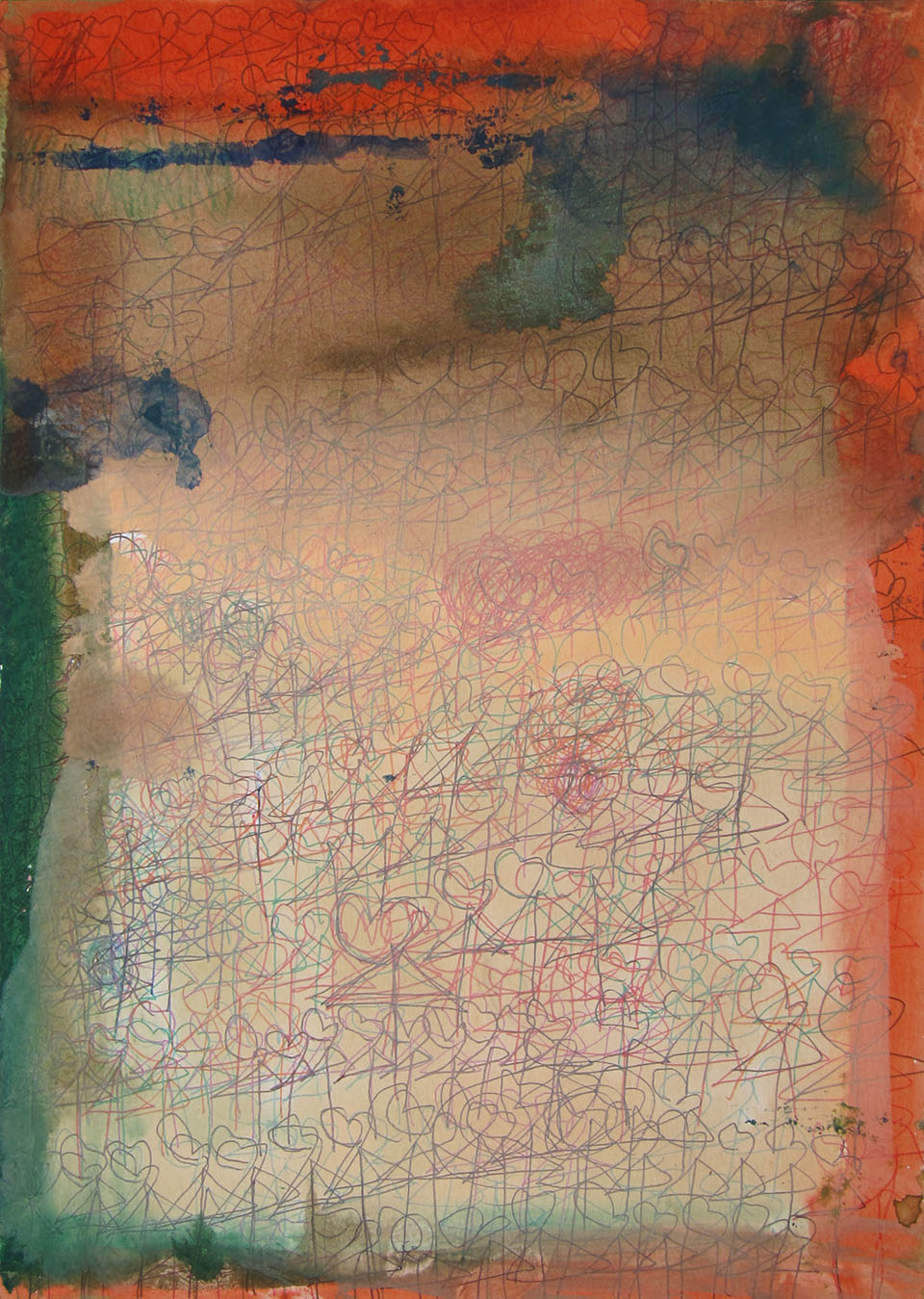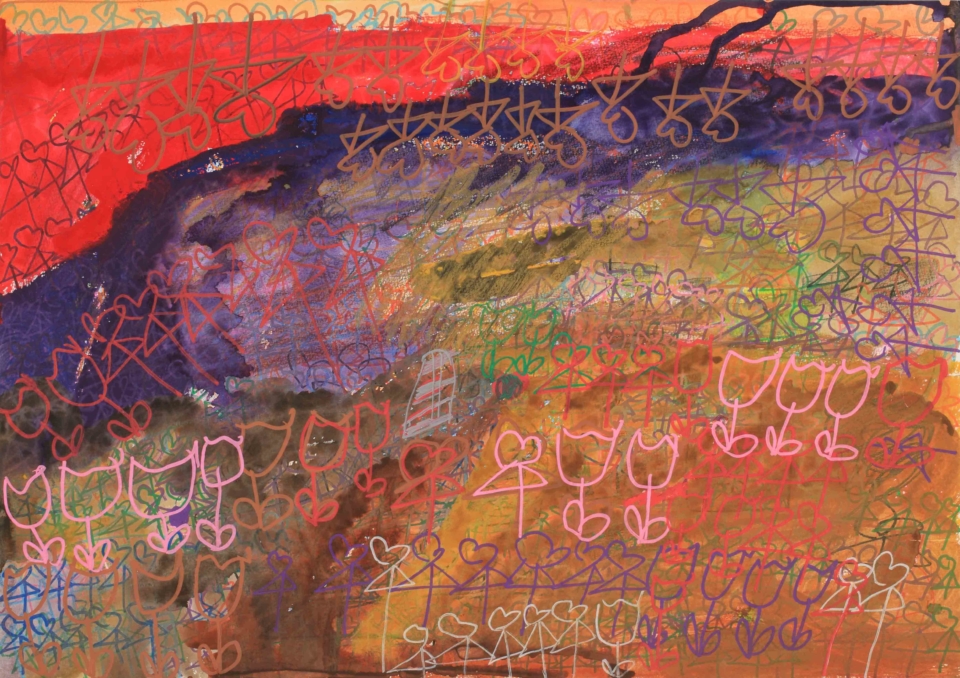 Miyuki is always in love. We all have experienced not being able to control our imagination when we fall in love. I try looking carefully at Miyuki's drawings. Their colors and how they bleed and the soft thin but strong lines. On the other side of the colors, there is Miyuki's and also our, the viewer's excitement for love trapped inside.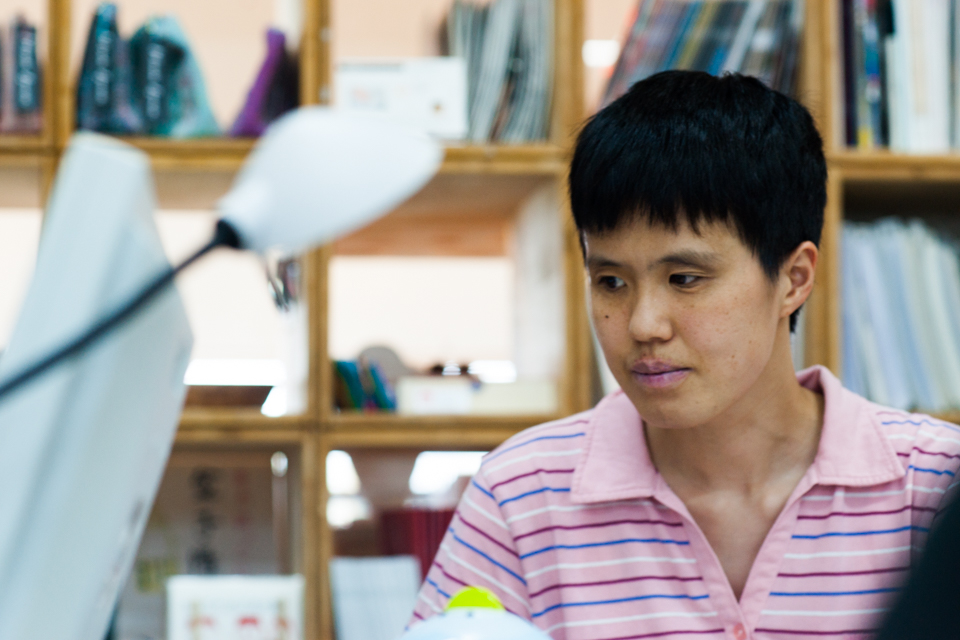 Since 2013, Miyuki has been living in a group home run by the same organization as <Kobo shu>. On her days off, she goes to Harajuku to buy Johnny's merchandise, and today they told me that they went to a gallery in Tokyo to see an exhibition in the morning. Since debuted as an artist in exhibition 'Girls Meeting' at <Maki Masaru Fine Arts> in Asakusabashi , she is gradually exhibiting in more shows.
To staff member that are close to her, she is always telling them that drawing calms her down and that it's her dream to draw. I wonder how this dream will expand and be drawn out in the future.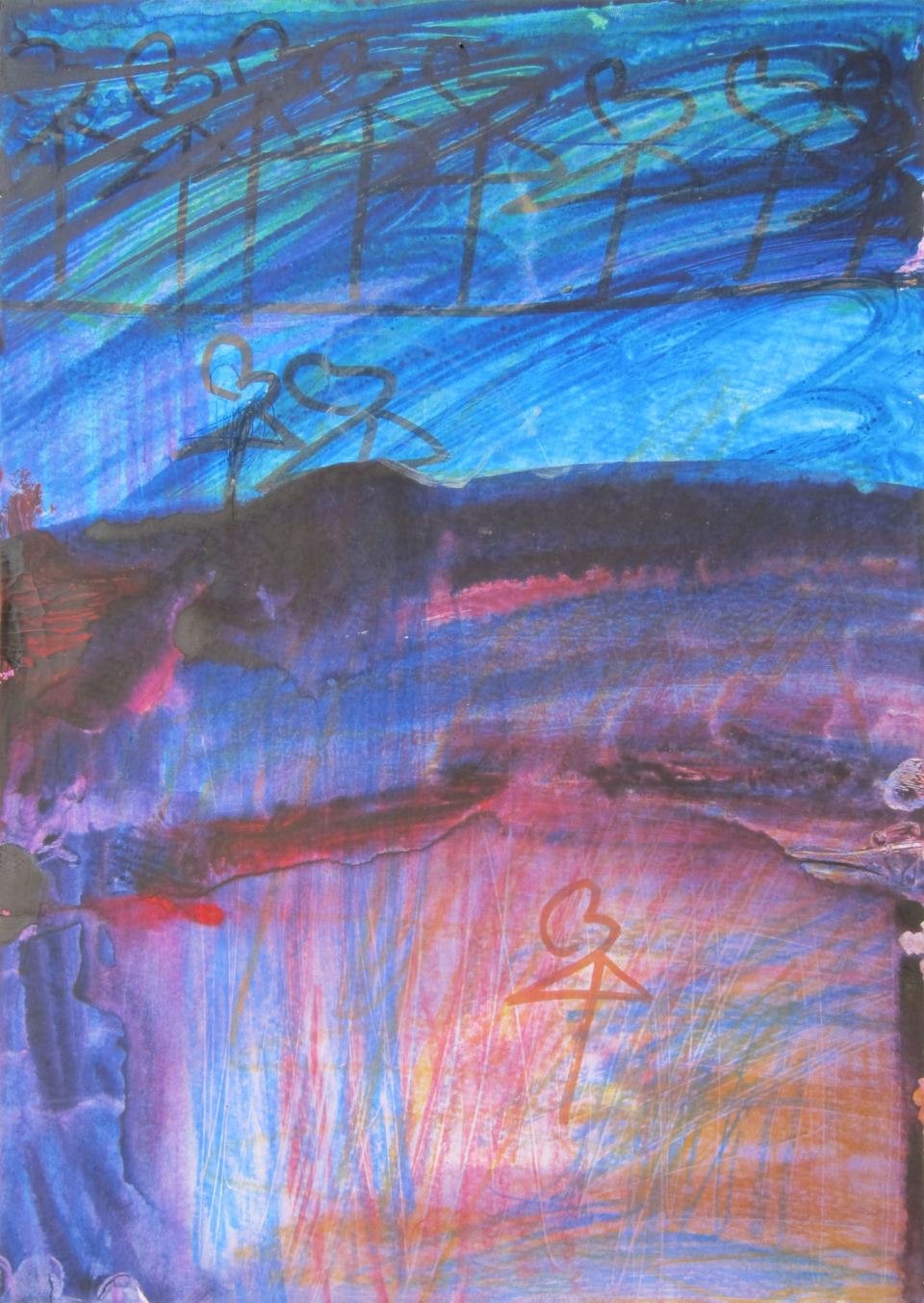 ---