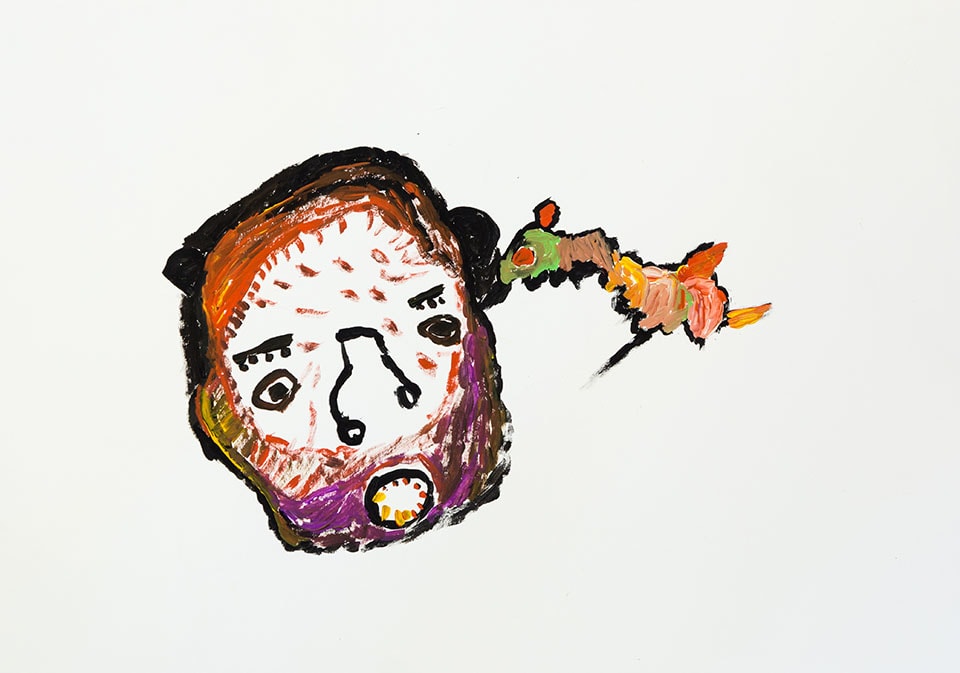 A Treasury of Terrifying 'Creatures,' Matsumoto-Style
An animal, an insect, a human face … Asked what each picture shows, the artist offers a different answer every time. One thing is certain, though: the 'creatures' depicted are living things, rendered with distinctive black outlines and carefully colored with cell-like dots and lines.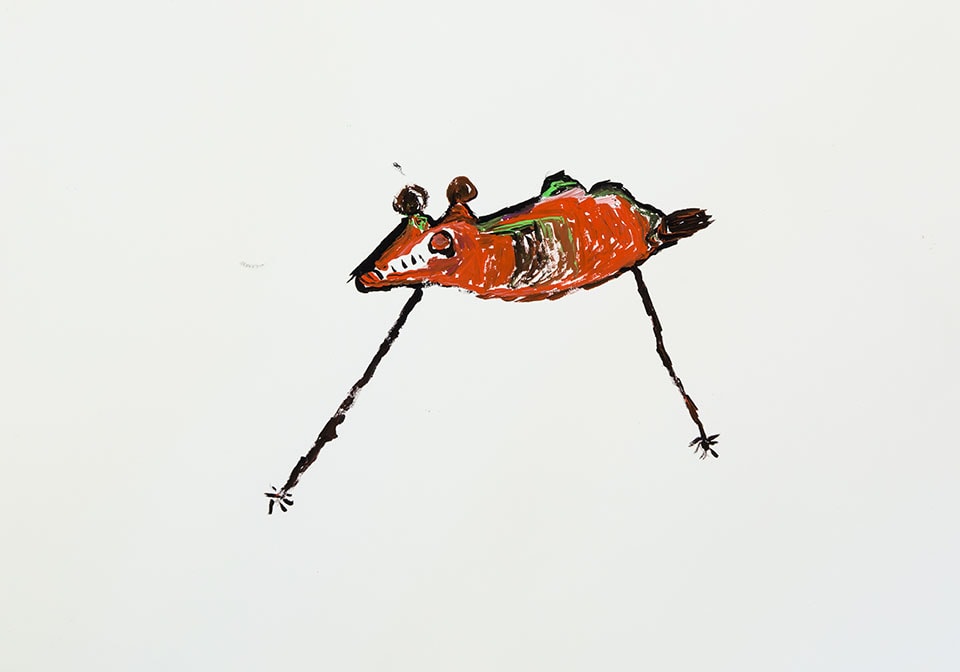 Artist MATSUMOTO Michiyo has lived in 〈Koyoen〉since its founding forty years ago—more than half of his seventy years.
Matsumotopainted his first picture in 2010, when 〈Koyoen〉opened its 〈Artistic Activity Support Room, Pikari〉. He had never drawn before that, preferring to spend his time running through the nearby hills or observing people in the corridors. With his cheeky personality and rebellious streak, he enjoyed some local notoriety in his younger days.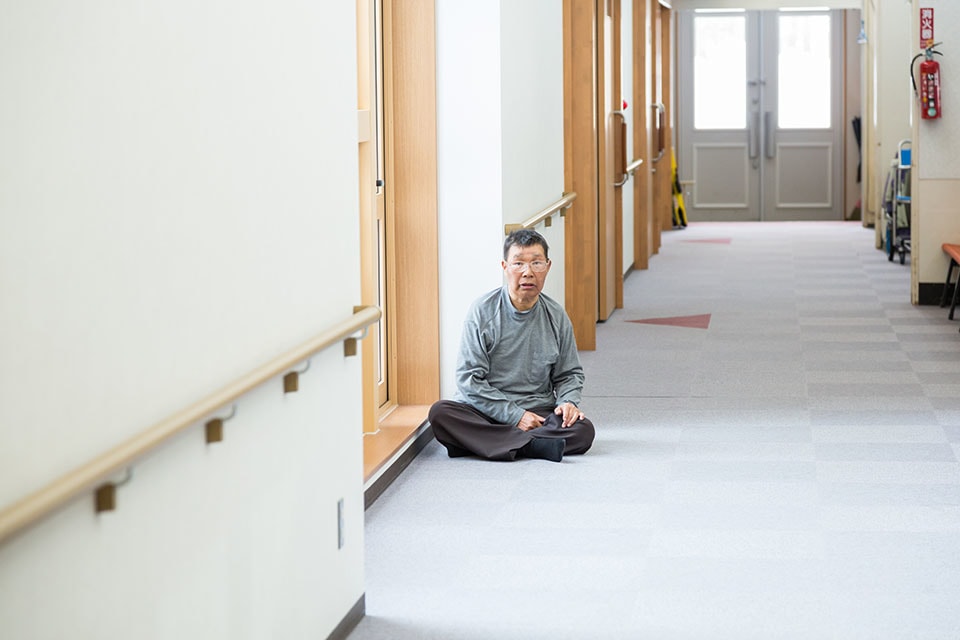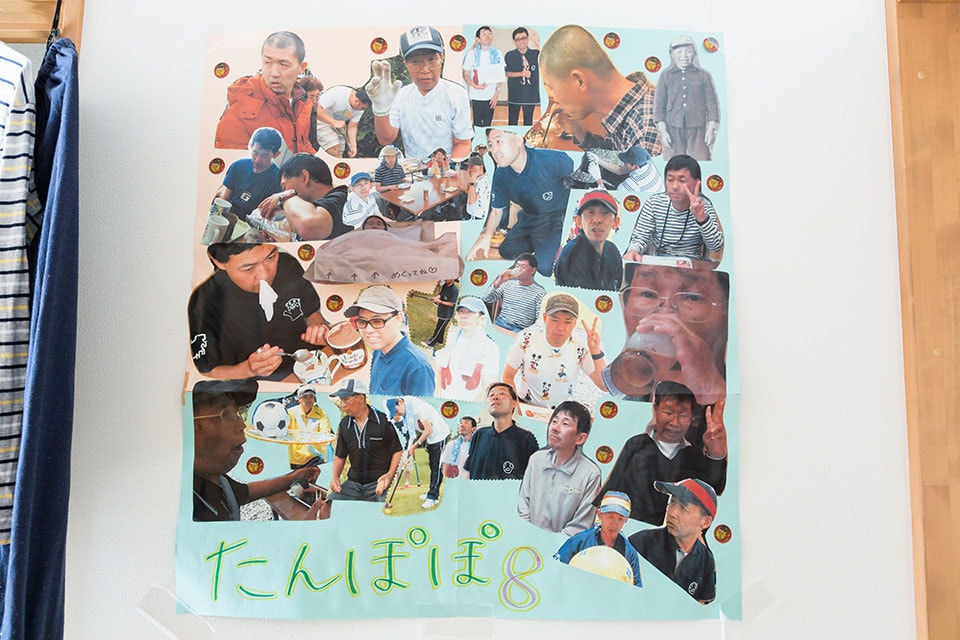 KIKUCHI Satona, who runs Pikari, first invited Matsumoto in to paint after noticing him with nothing to do in the corridor outside. Matsumoto was agreeable, and painted a creature on a sheet of drawing paper. Starting from that day, he began producing about three pictures a month. When Kikuchi put Matsumoto's art on the walls in the corridor outside, the support staff were all amazed.
After Matsumoto's 'creatures'won a prize at POCORART Vol.3, his creative approach changed. Saying 'I have to paint more,' he increased his output from 30 paintings per year to 300 per month. He works on five or six at once, deftly using production-line techniques like building up paintings stage by stage.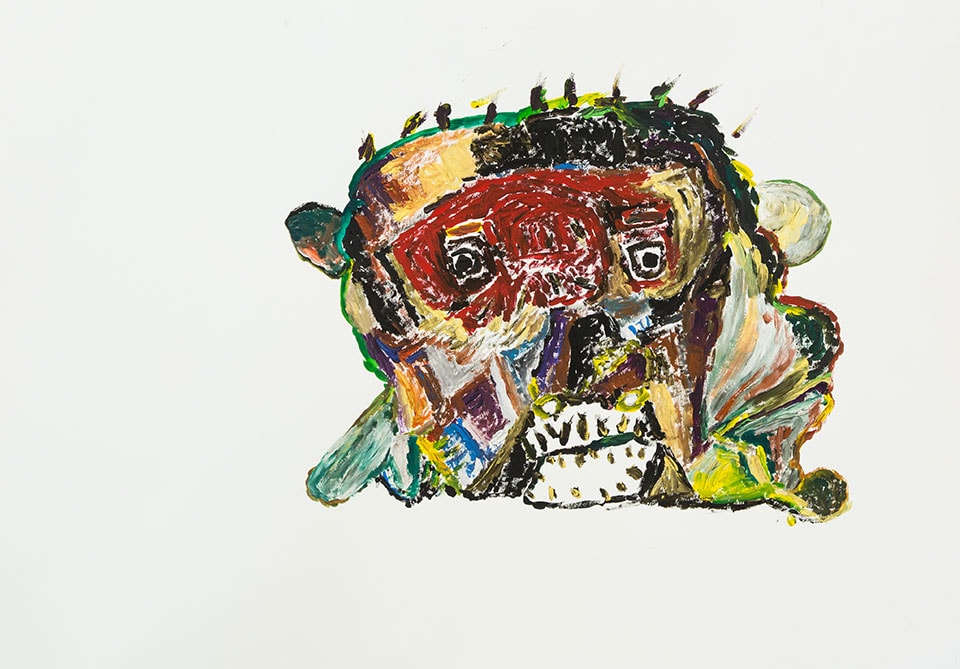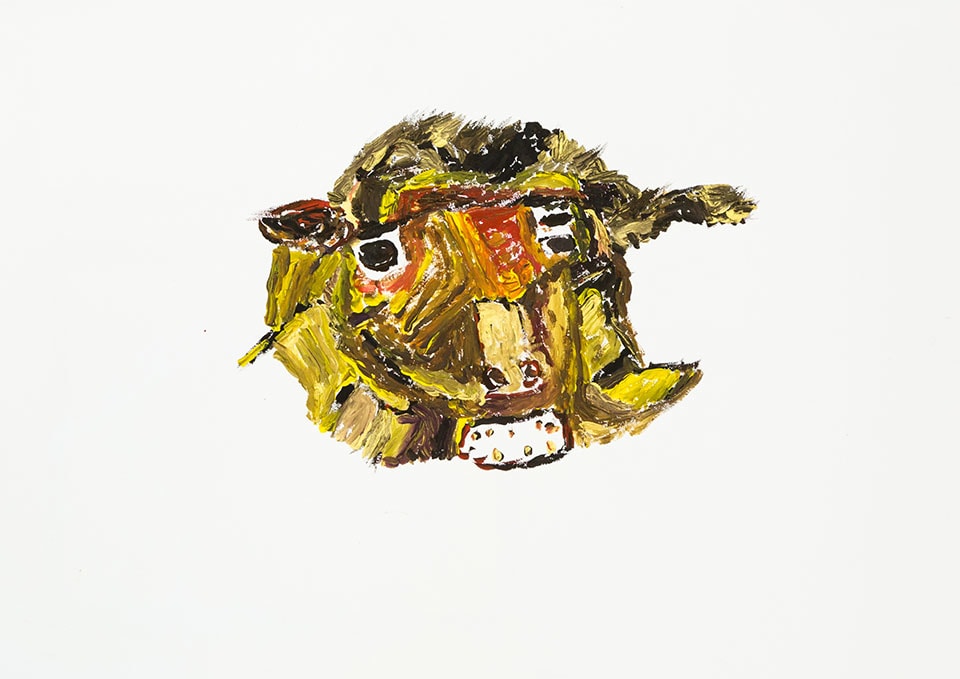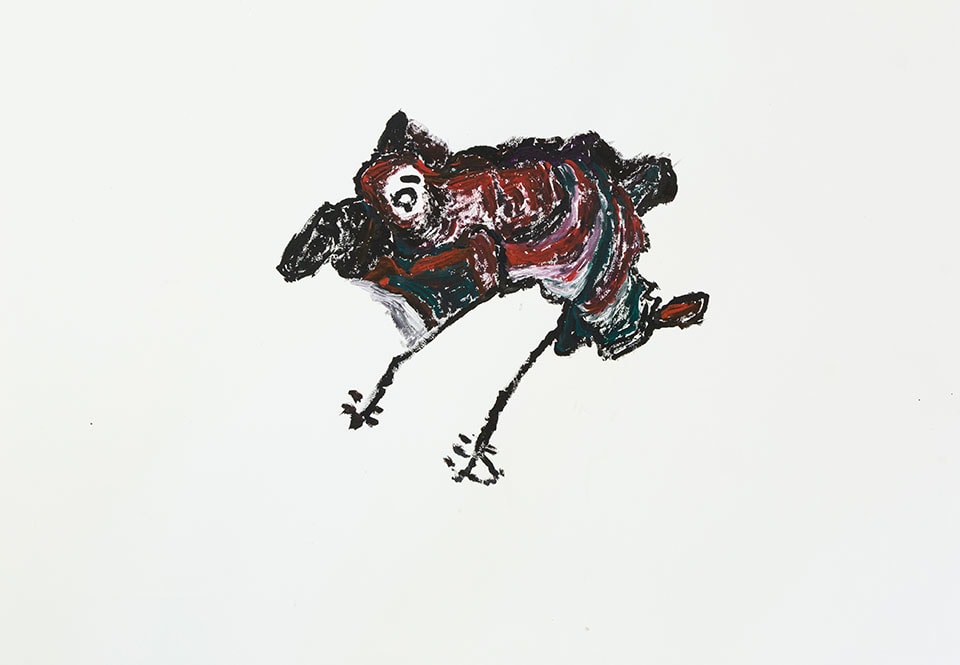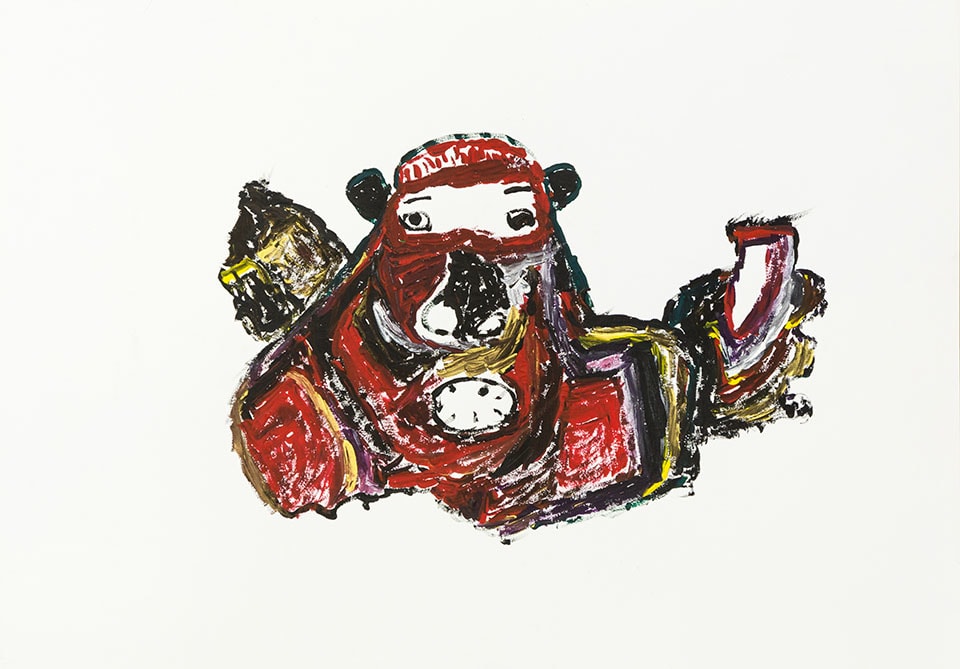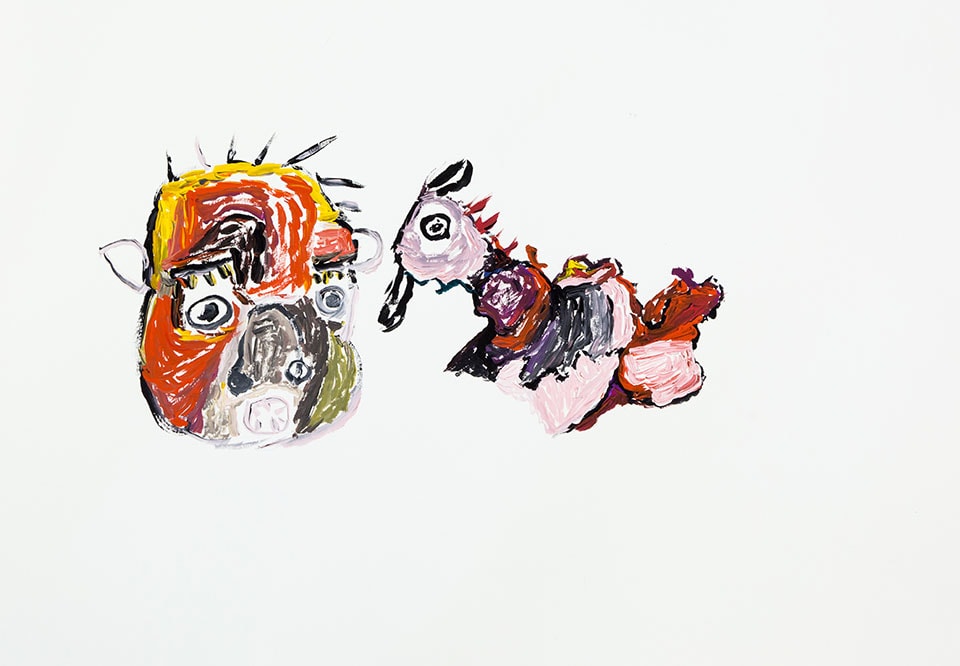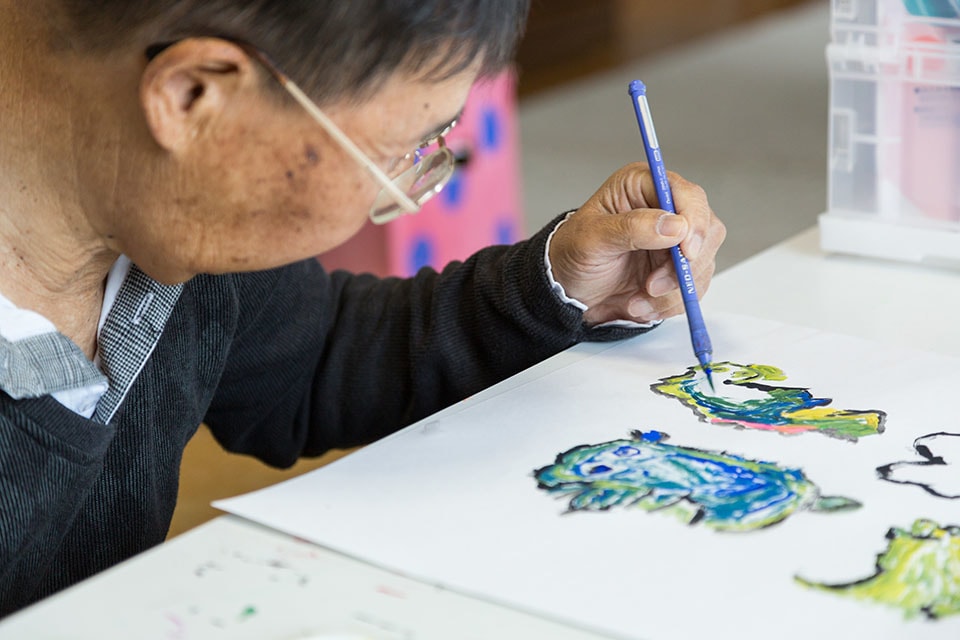 First, Matsumoto prepares several sheets of drawing paper and paints the outline of a creature on each in black acrylic paint. Next, he enters the coloring phase, using each color of paint in turn. At first, the increased speed meant that his brushwork was slightly rougher, but recently both the volume and pace of his production have settled down to several paintings per month.
Matsumoto paints about once a month. He spends the rest of his time watching the world outside through a two-meter-high window. 'In the mornings, the Eurasian red squirrel goes walking,' he says, pointing at a distant tree branch. From spring to autumn, he roams the hills in search of snake dens. He fears and dislikes snakes, he explains, but that's exactly why he wants to know where they are.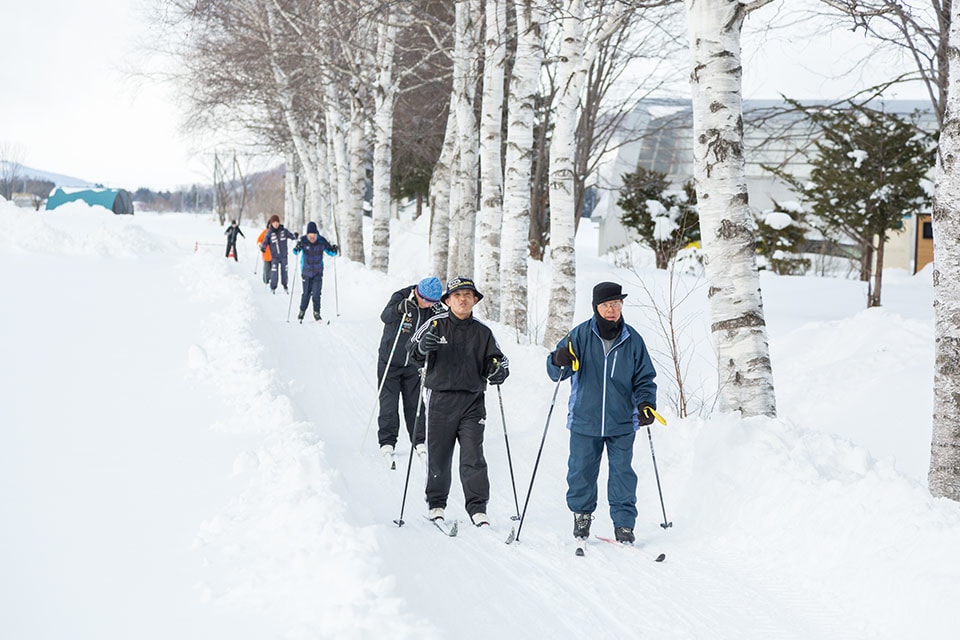 ---