A black and white world of Buddhas with bold details finely drawn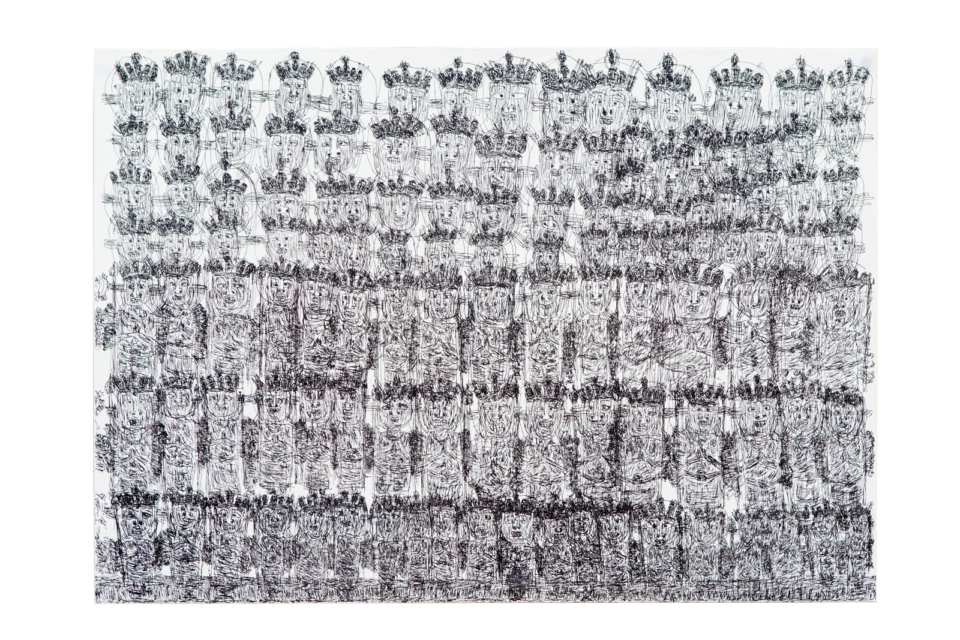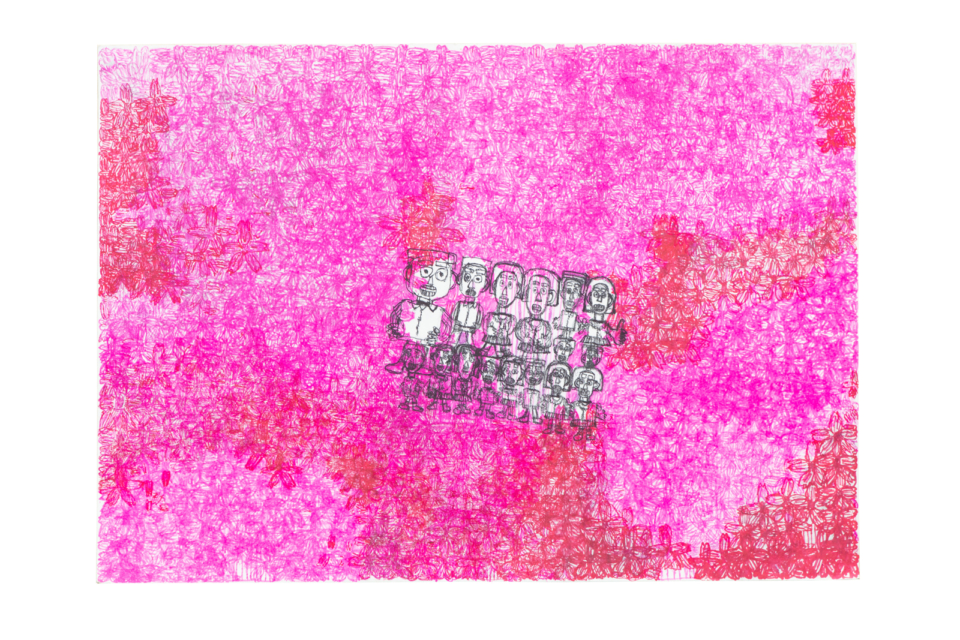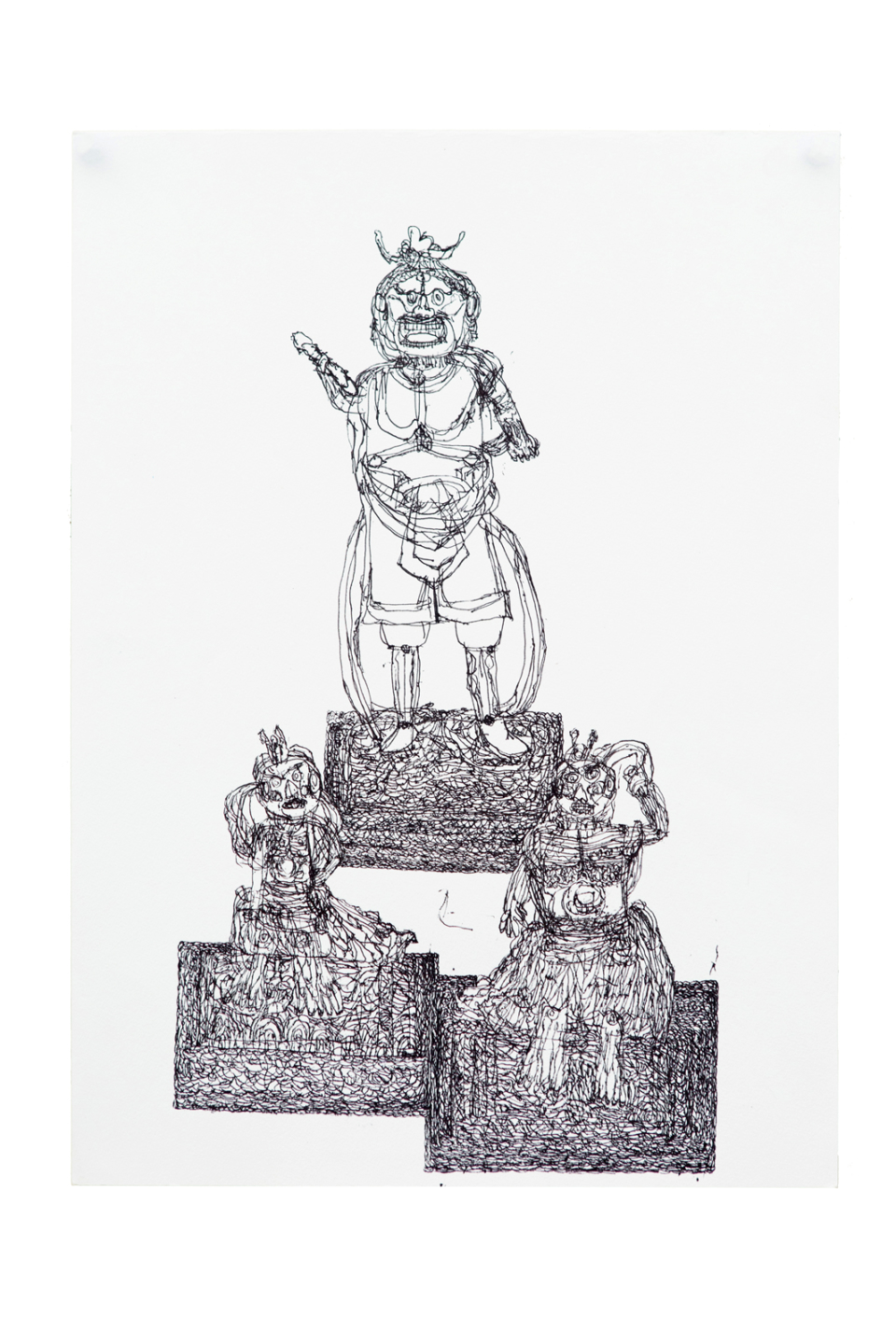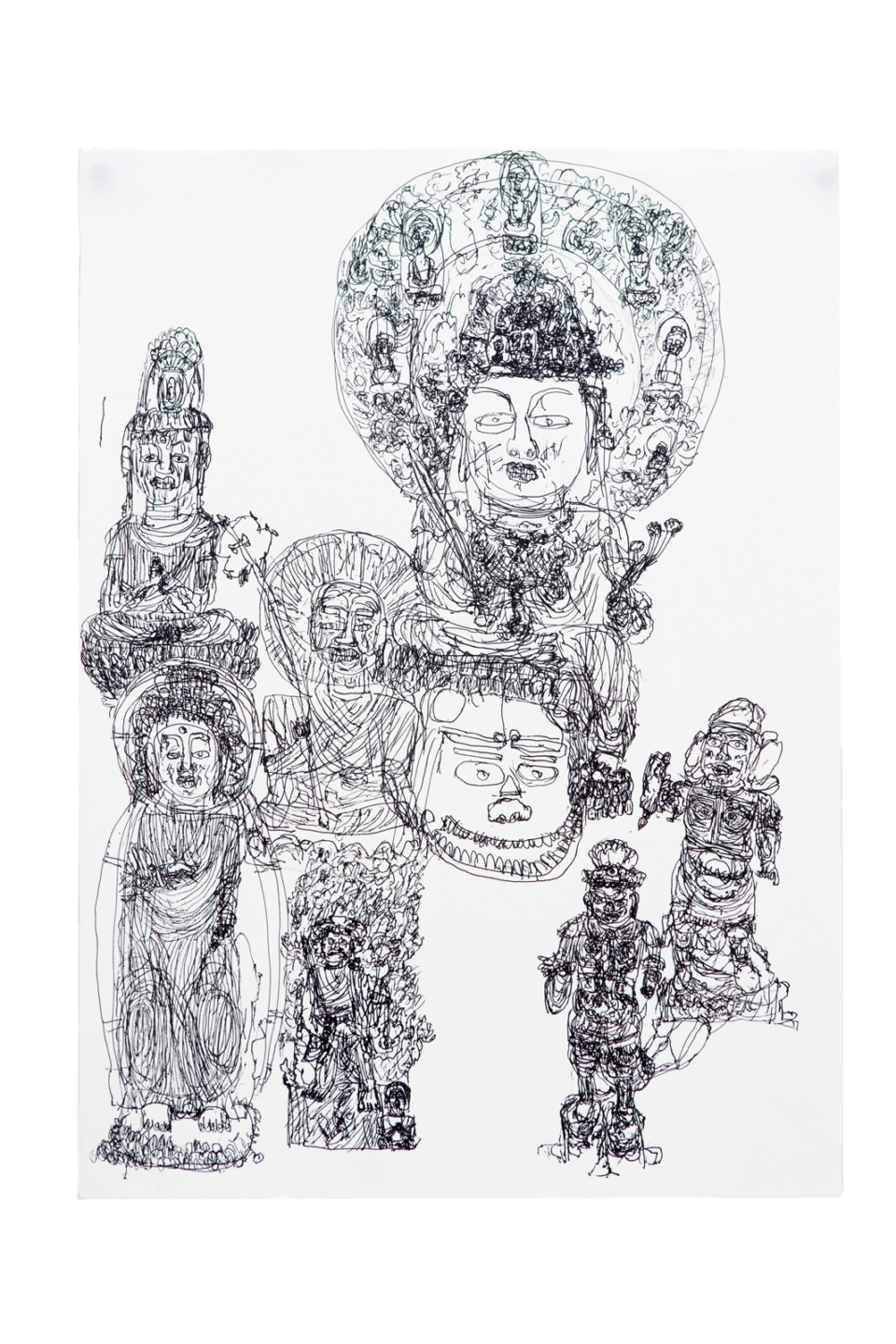 He draws without any hesitation on plain paper while staring at an image of Buddha by his side. All he uses is one black pen. As he looked frequently at the photograph and drew lines over and over again, bold images of expressive Amitabha and Jizo statues filled up the piece of paper.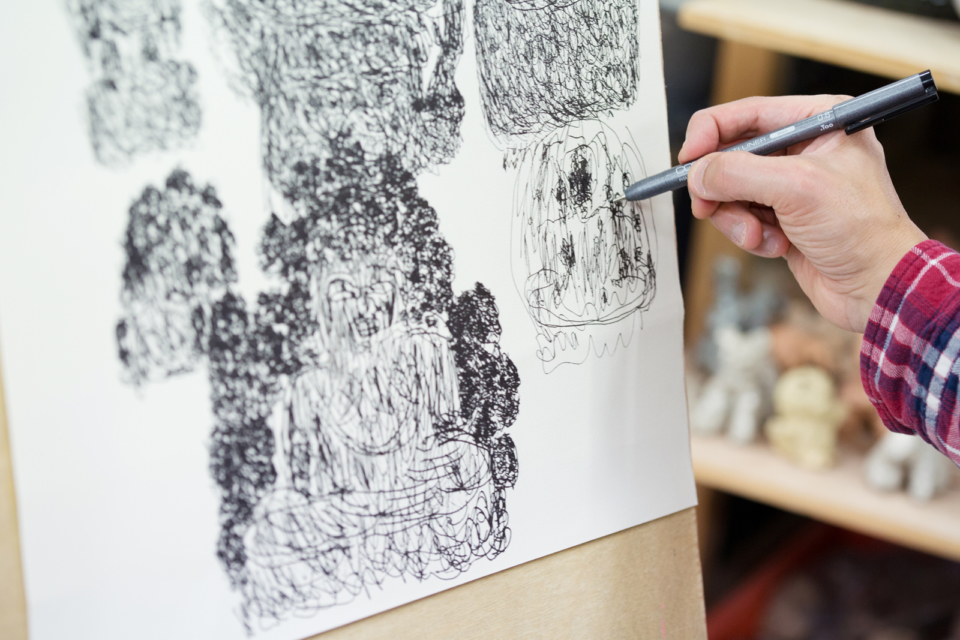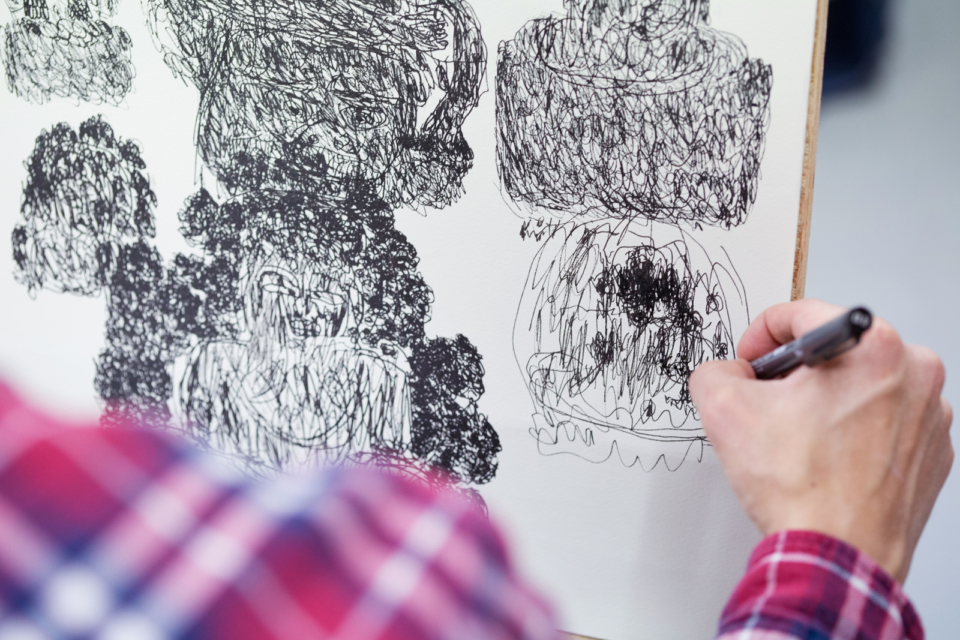 Kurihara belongs to a craft group which create paintings and pottery at a support facility for people with disabilities called 〈Tateshina Home〉. He has been continually engaged in creative activities for a long time but has focused on painting of images of Buddhas and pottery creations for the past two years.
ONO Michiyoshi, a staff member at the facility says, "He was inspired by a picture book of Buddhas. As he was looking intently at the picture book from among the materials provided as motifs for pictures, I asked him if he wanted to draw. He replied, 'I want to draw, draw'. And Kurihara drew a picture that freely combined his favorite Buddhas."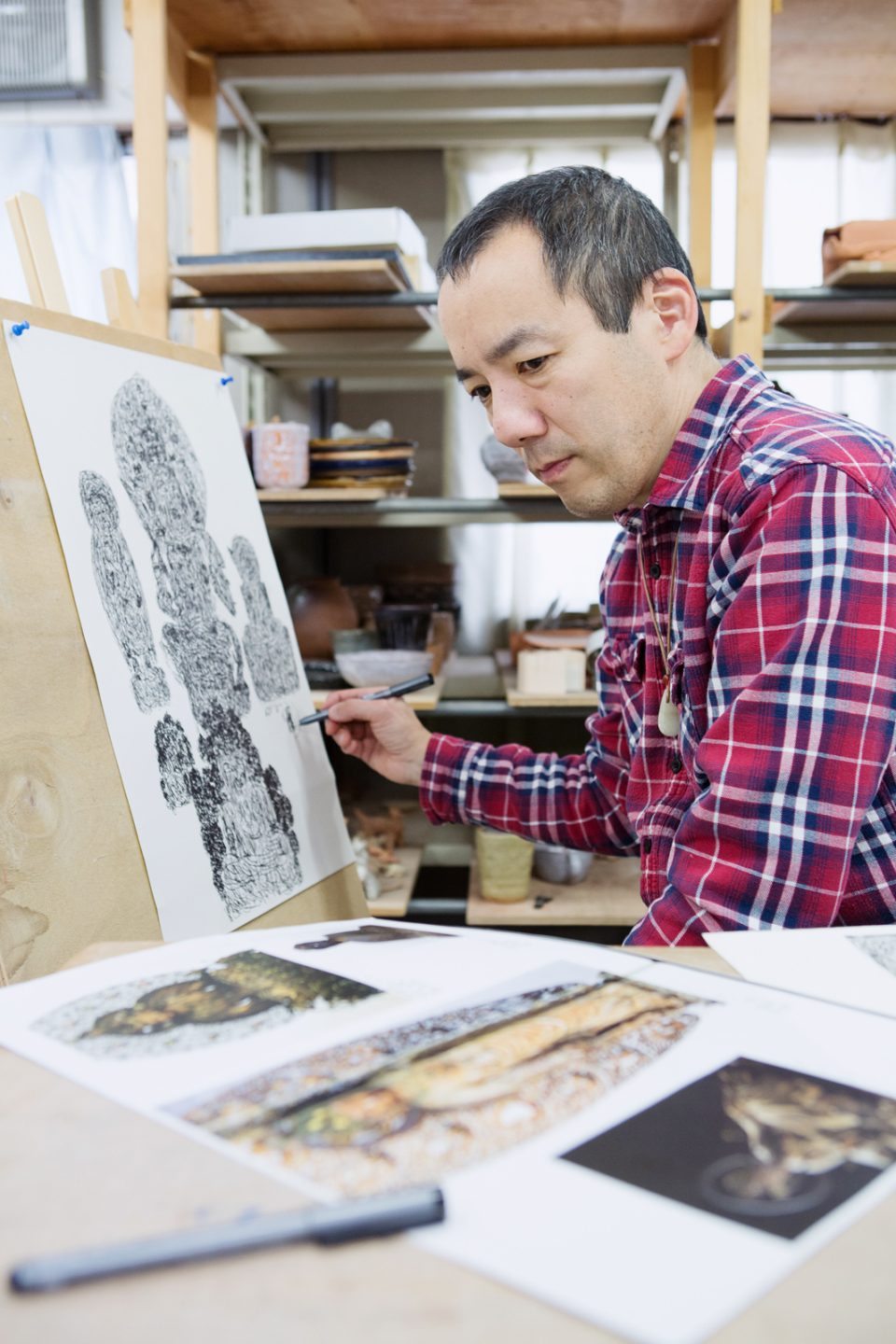 Ono, who also works as a ceramic artist, is a person who understands and supports Kurihara's work as a partner.
For example, in the selection of art materials, Kurihara initially drew the Buddhas with the Mackie permanent markers, which he was accustomed to using. However, he couldn't draw the unique details of the Buddhas with them, so he often stopped and expressed his confusion. Therefore, Ono provided a thin pen, and his current style, which involves observing a photograph more carefully than before and drawing the details, was created. The overlapping of random lines is precise yet dynamic, so you see all the details.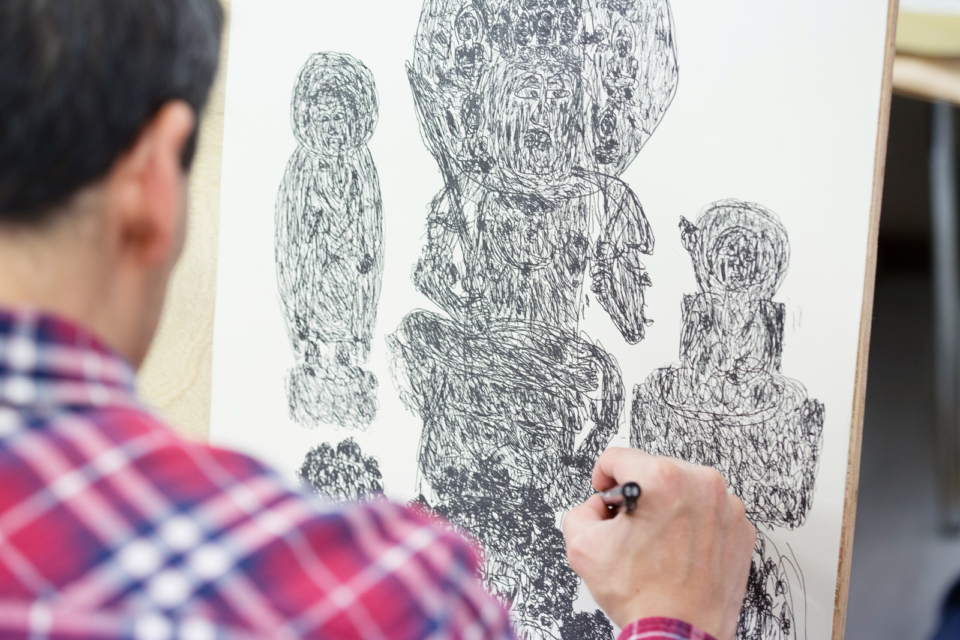 "I give him a pen with a 0.3-mm or 0.1-mm nib when he draws a Buddha with a detailed design and one with a 0.7-mm or 1-mm nib for a large Buddha. Initially he drew on the back of calendars and things like that but now I provide him with watercolor paper. I don't give any directions about his work; however, I just try to provide the environment in order to maximize his talent."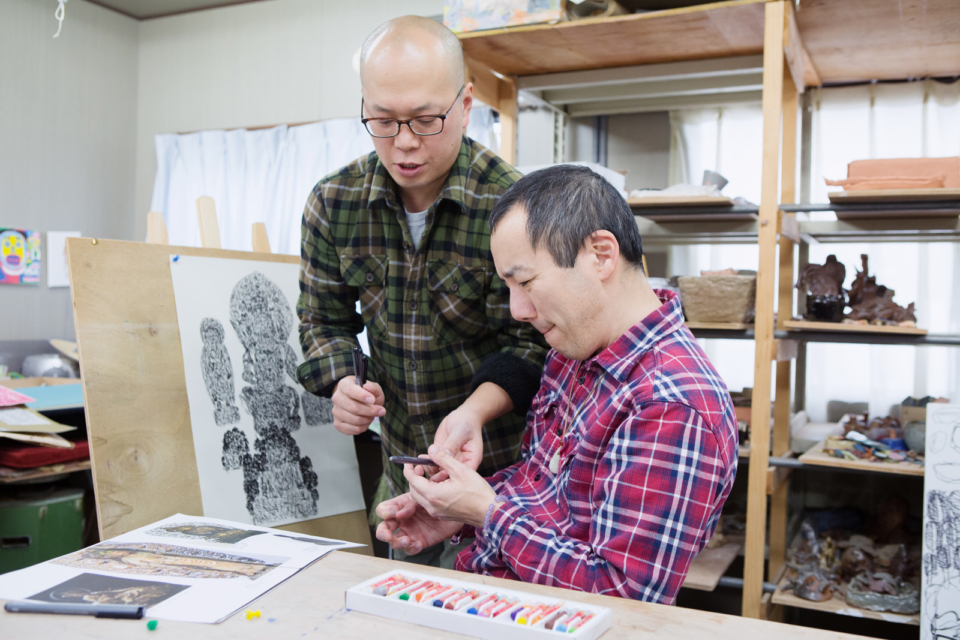 On seeing Kurihara's work for the first time, Ono felt strongly that he wanted many people to see it. He is promoting Kurihara's work through participation in exhibitions and creation of works to display at the facility and local government offices. Thanks to his efforts, the work won awards at 'Zawameki Art 2016' and 'The Nippon Foundation DIVERSITY IN THE ARTS The 2nd Open-call Exhibition'.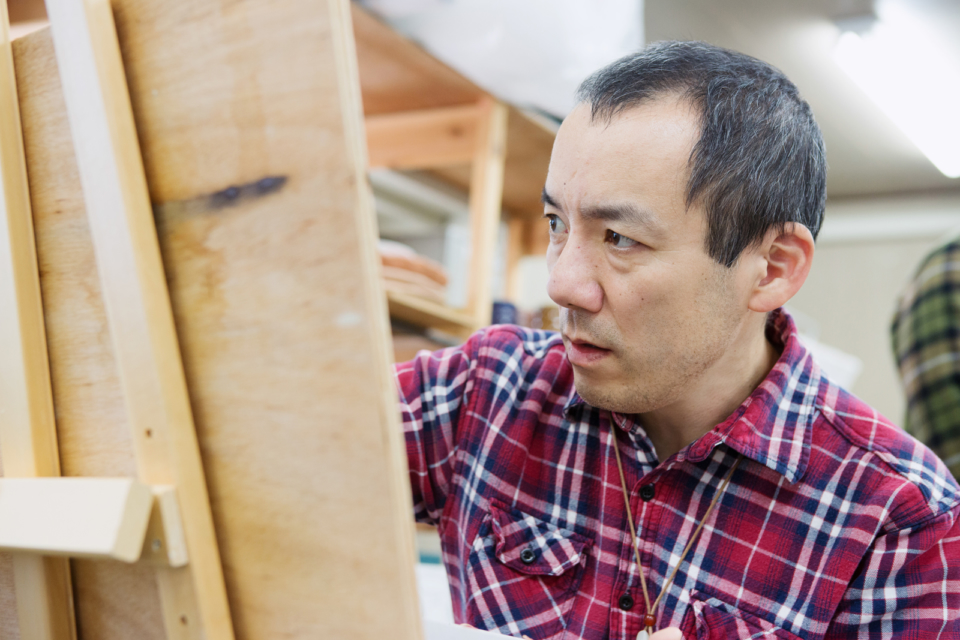 "Since he started drawing Buddhas, the people around him have been surprised by works they've never seen before. His father is also very pleased that he won the awards. Personally, I want Mr. Kurihara to find something where he can do his best. Being recognized by others is nice after all."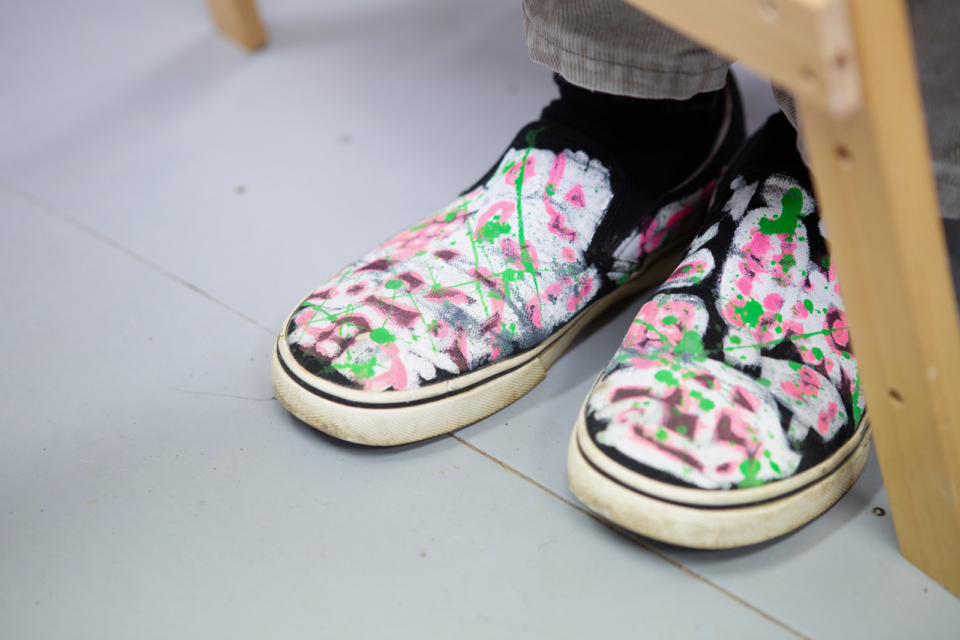 Once he begins drawing, he doesn't stop moving his hands and concentrates intently. As he cannot stop by himself, Ono calls out to him when the lines are gradually starting to get out of control, and then the work is completed. He also creates 3D works of Buddhas in pottery, but Ono is in charge of applying the glaze and firing the works in a kiln. They are perfectly attuned to each another.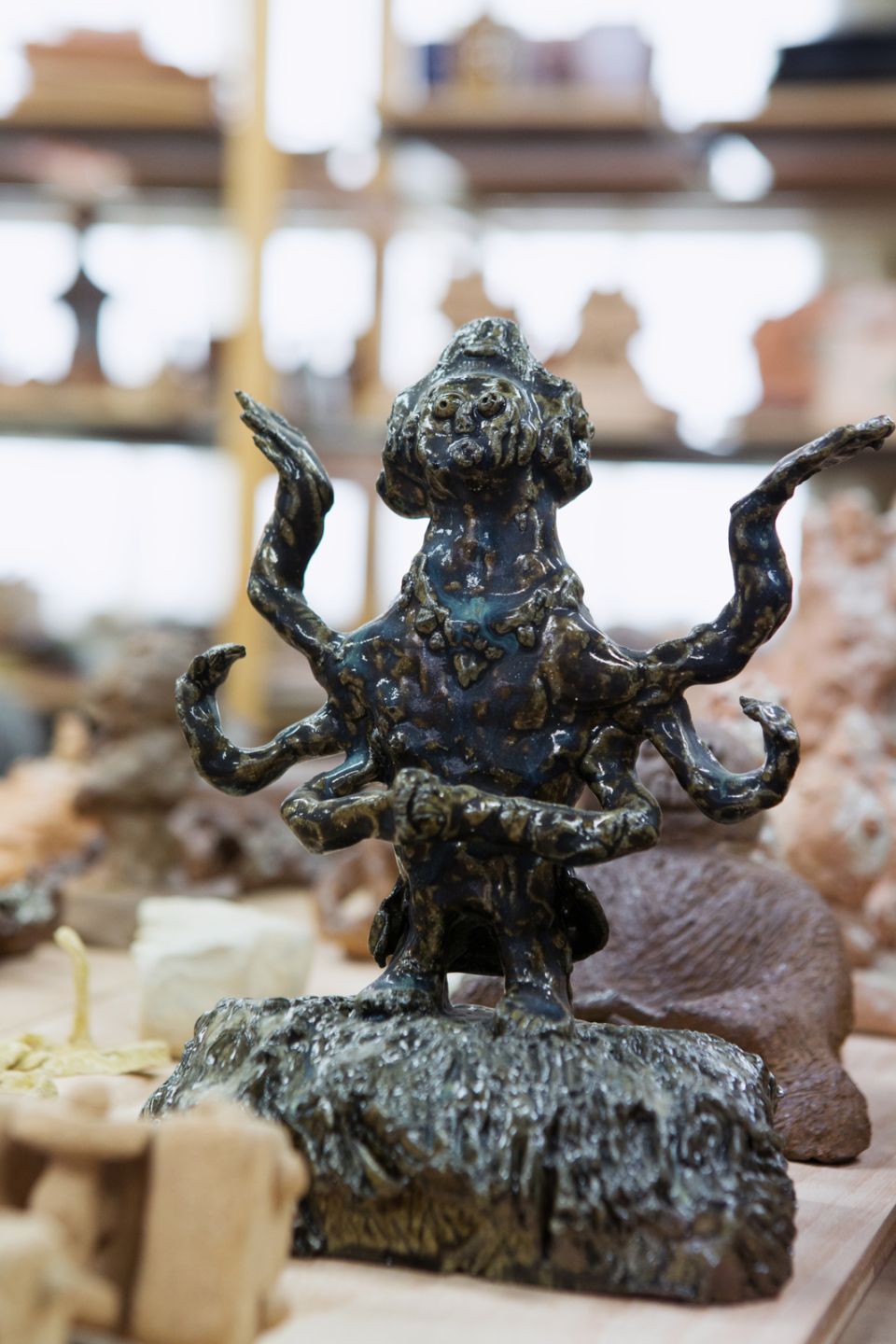 "I keep on suggesting new ideas as Mr. Kurihara can do anything. A plan we are currently working on is a scroll work using a roll of washi(Japanese paper) covered with Mr. Kurihara's paintings. He could produce a masterpiece if he makes the best use of his characteristic pursuit of the fine details."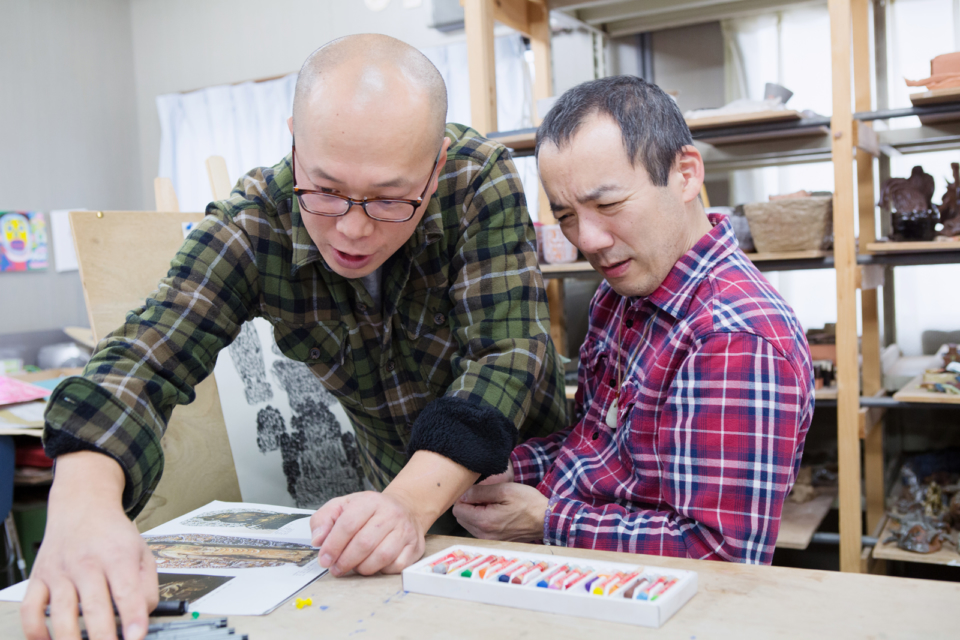 Kurihara, who was always quiet and even seemed slightly nervous about our interview team, works perfectly with Ono. Just as Vincent van Gogh's creation was supported by his younger brother, Theo who understood him the most, the presence of Ono has been expanding Kurihara's creative potential and pleasure. Thinking of it like that warmed my heart.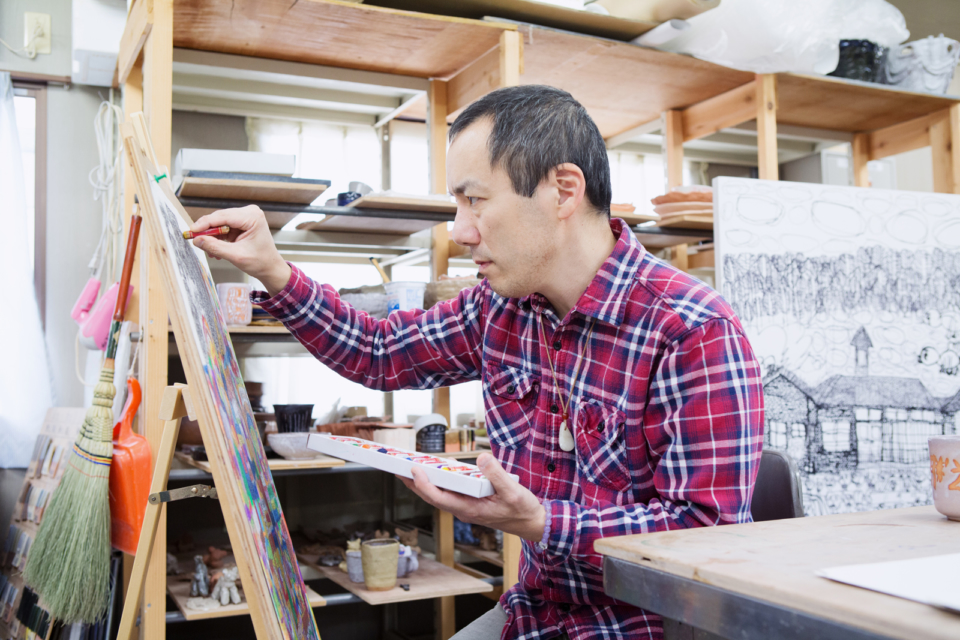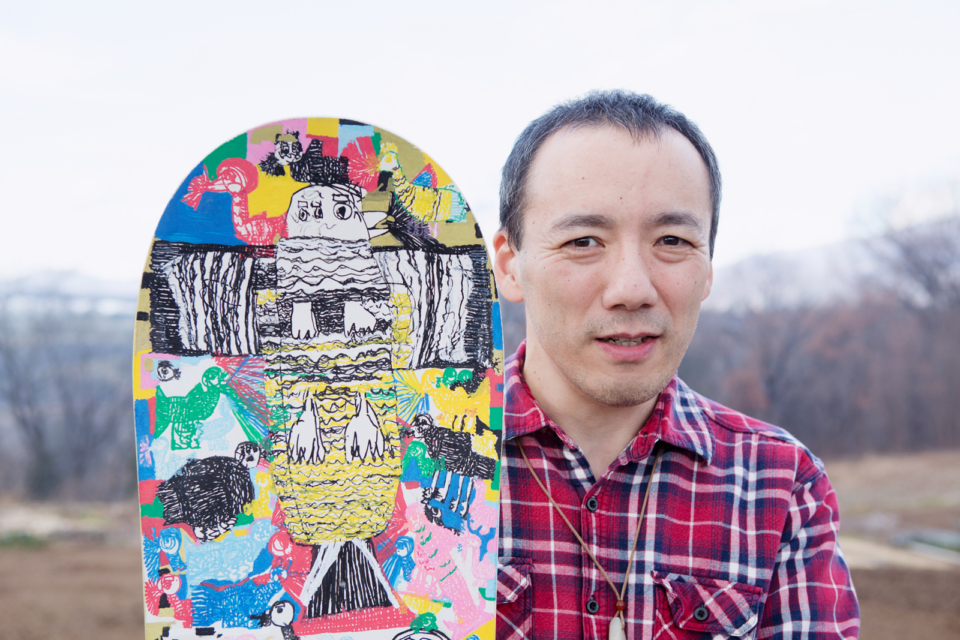 ---