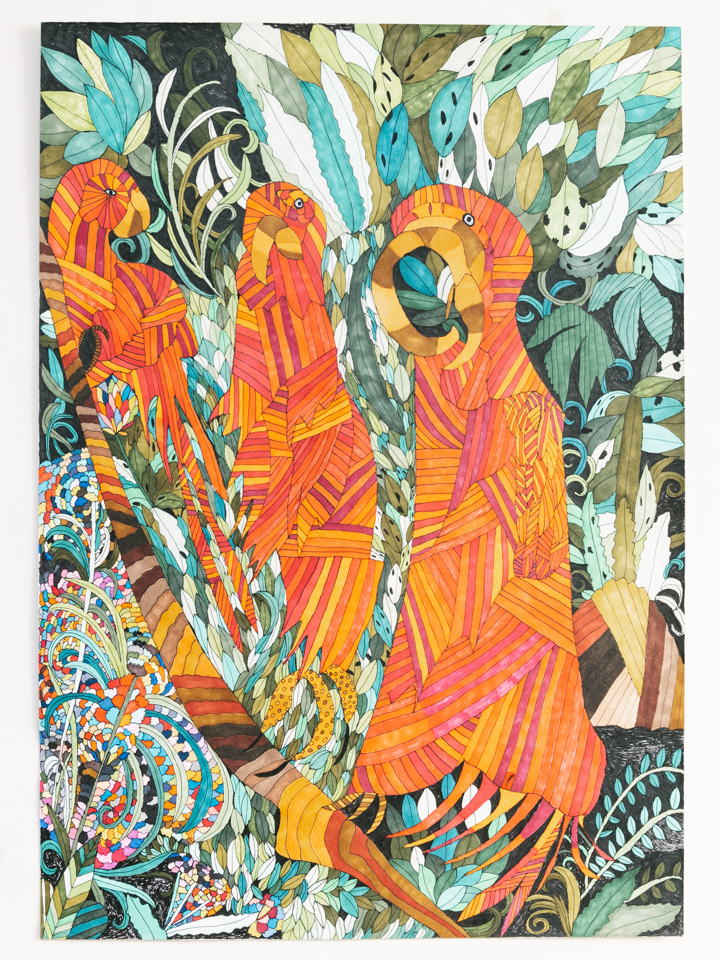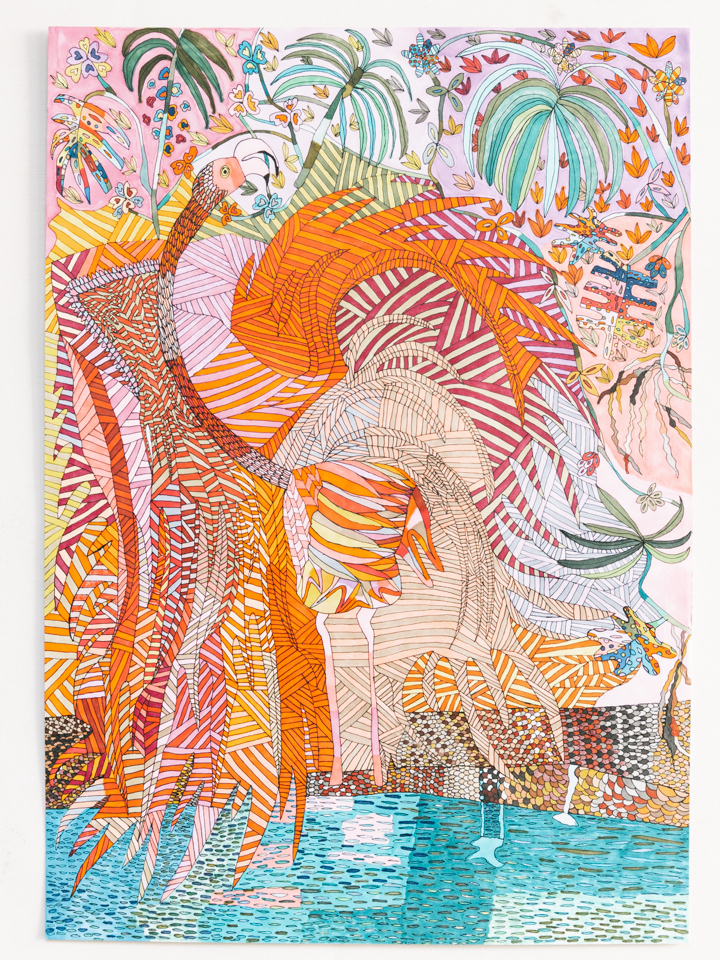 Even while chatting, she brings her artwork to life in detailed and exuberant color
YAMADA Keiko is an artist at the maru studio in Taga, Fukuoka City, Fukuoka Prefecture. She is a through-and-through "people person" who loves talking to people and welcoming them to the studio with coffee.
Part of her creative process often involves talking with the studio staff to decide on the motifs for her artwork. Staff member TAKEDA Raku tells us that when Yamada chooses an animal as her main motif, she sometimes watches videos of that animal to deepen her understanding of its way of life.
"What do peacocks sound like?"
"They're surprisingly scary sounding."
"I heard that bicolor parrotfish have very strong teeth and eat coral."
"Do they also eat pig's feet, you think?"
Yamada's imagination expands in the midst of conversations like this, and the image in her mind grows livelier and more interesting. She then forms a work of art by combining multiple photographs into one composition.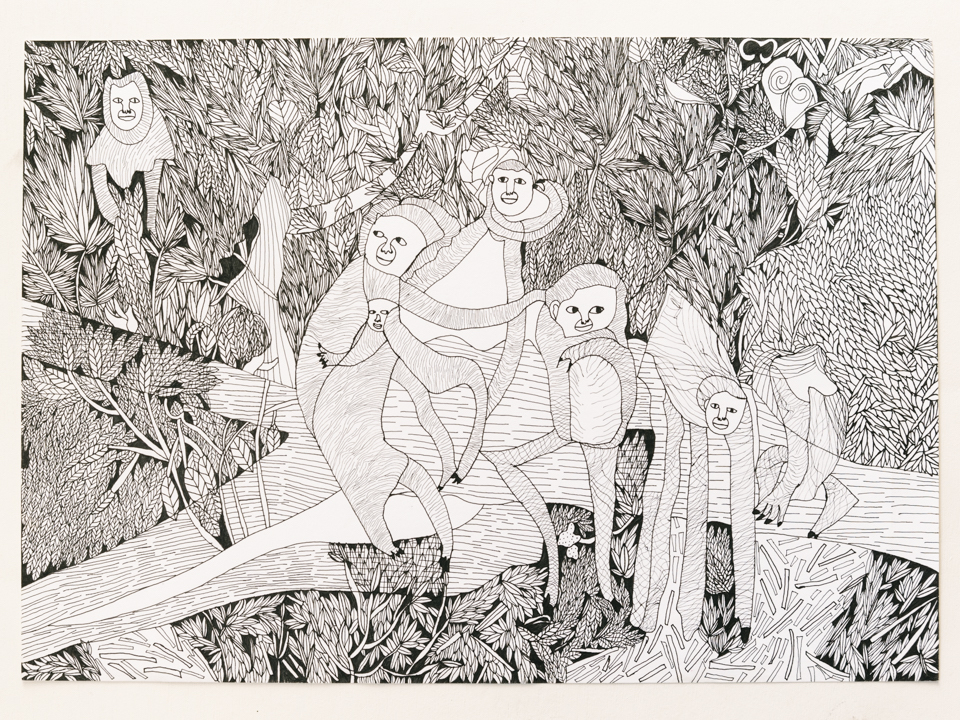 When she tries to draw an animal from a picture with many animals in it, she struggles to depict the overlapping shapes of the animals. IKENAGA Kensuke, who has been watching over Yamada since she began coming to maru studio in 2010, explains:
"Whenever she tries to depict the overlapping part, she inevitably gets confused by the lines. But Yamada-san herself is ambitious. She never gives up and has the ability to follow through to the end. That's why the resulting lines are so interesting."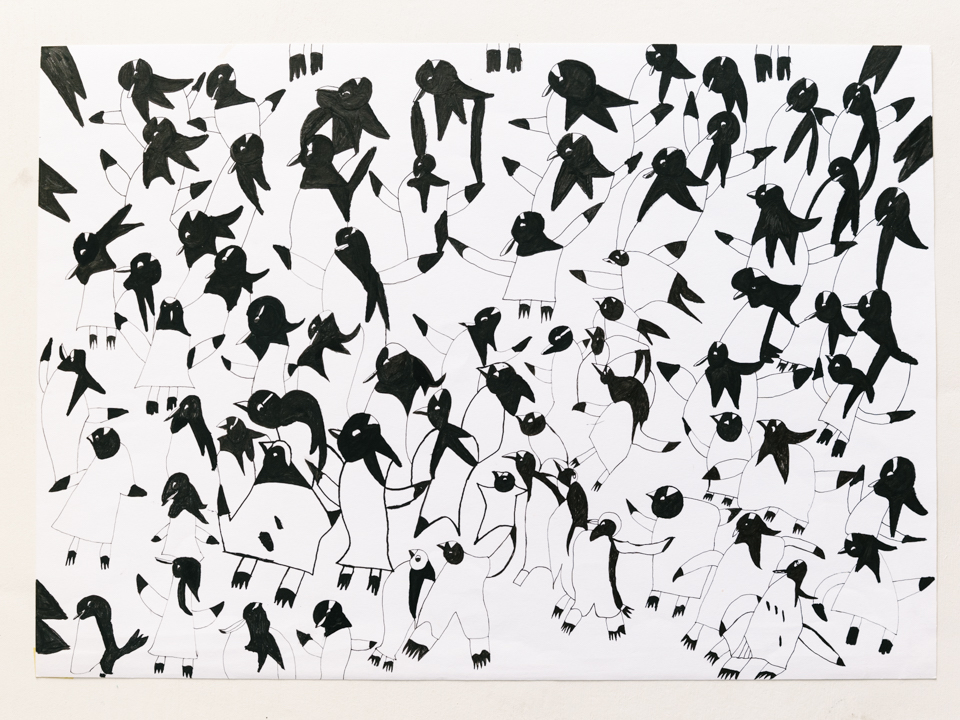 While creating visual chaos, Yamada eventually manages to settle on a shape. The unique and distorted forms of animals whose outlines do not always match up are fascinating in their own way. The contrast between the dense details and blank spaces she creates generates a bold sense of rhythm.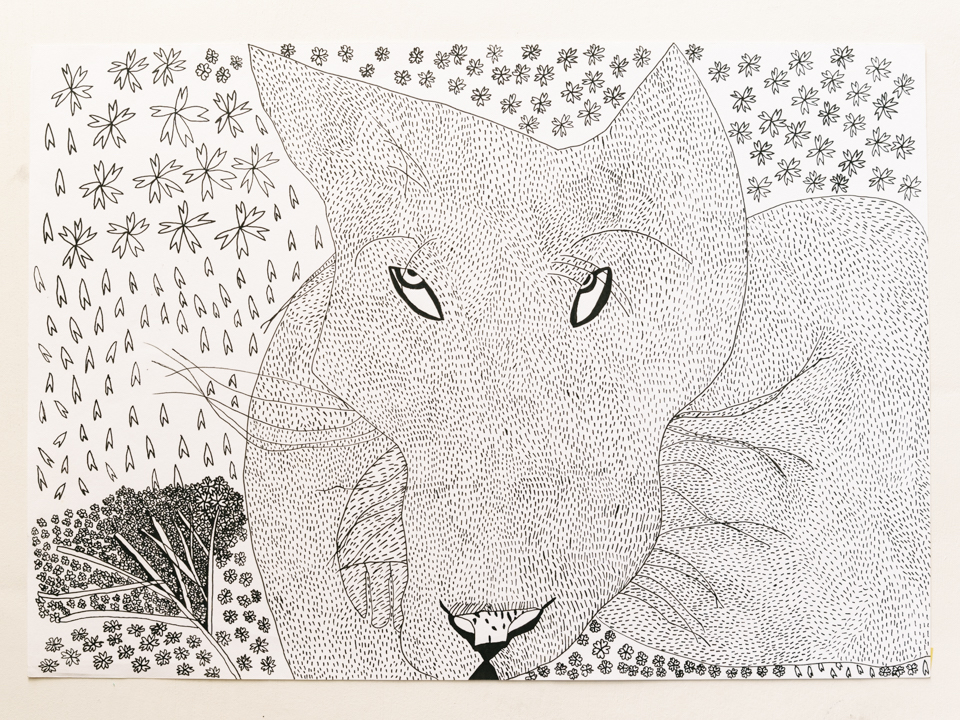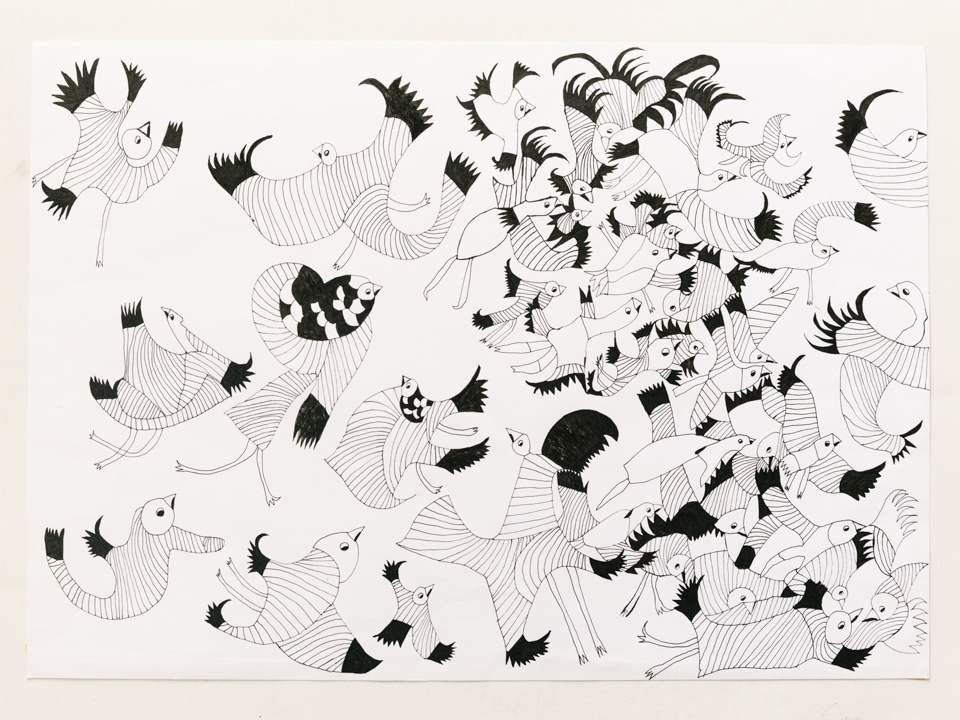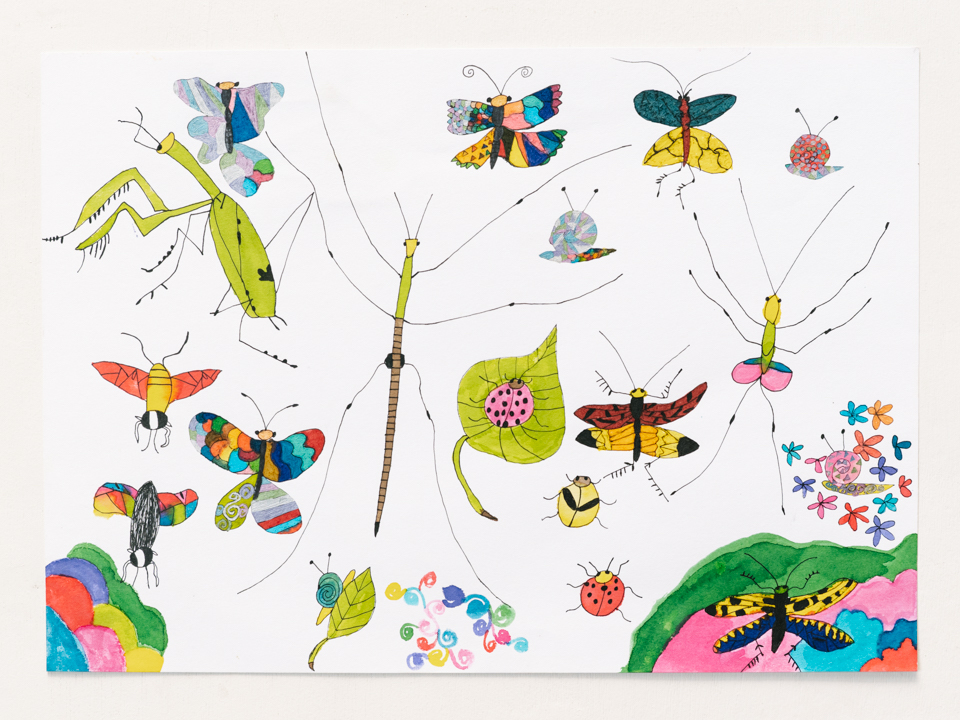 When Yamada first started commuting to maru studio, she often used crayons to draw people. She had always liked drawing, having attended art classes when she was in junior high school.
Noticing the graceful forms in Yamada's drawings, Ikenaga and the staff recommended that she use other drawing tools such as Copic markers, which produce vivid colors, and watercolors, to preserve the flow of her lines. From there, Yamada's drawings have evolved into her current style, in which she colorfully depicts motifs of plants and animals using polka dots, stripes, and unique lines.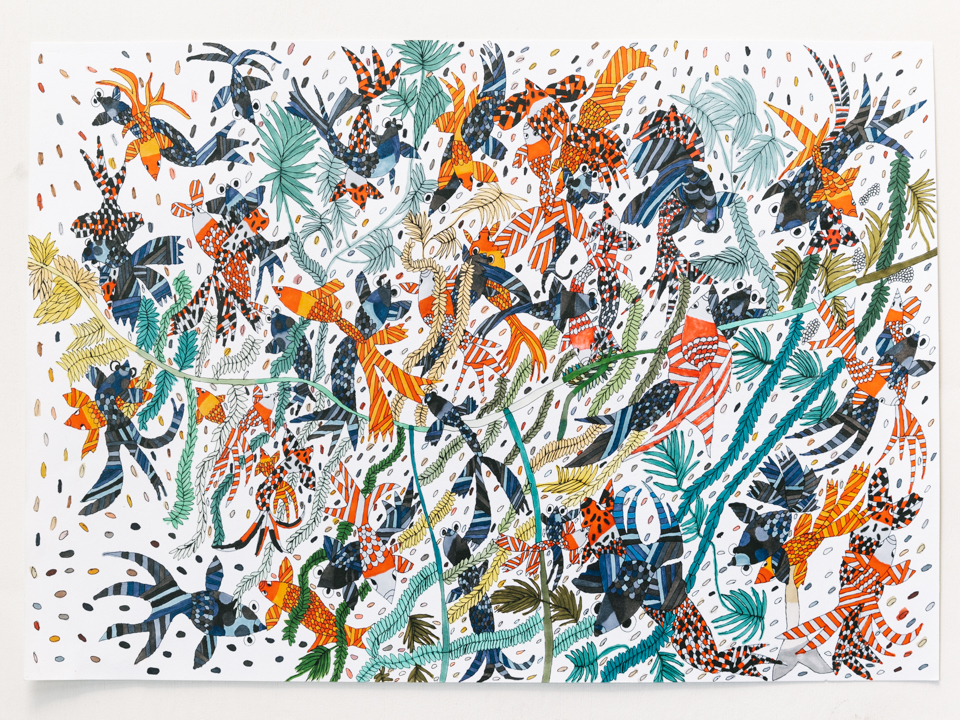 "Yamada-san is an honest person who excels with praise. Around the time she was establishing her own style and completed 《Peacock on Parade》, all of the staff members discussed the idea of holding a solo exhibition of her work. We felt that it really expressed Yamada's own buoyant mood as she created the piece."
Ikenaga opens a folder containing Yamada's artworks as he says this.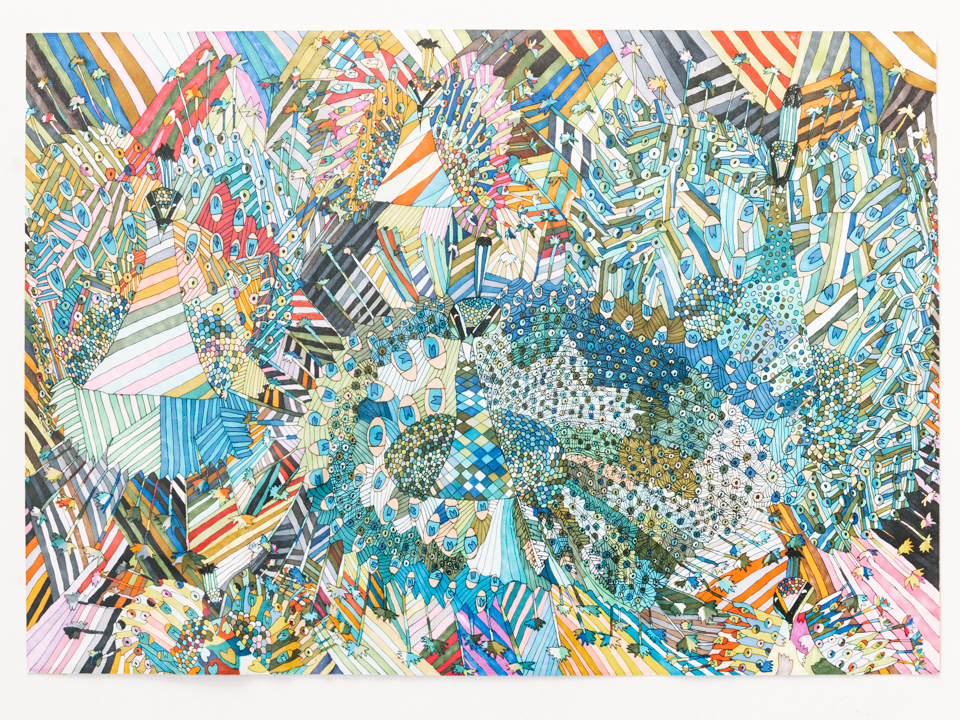 In 2021, her first solo exhibition became a reality at a gallery in Fukuoka City. Yamada herself was just as happy about the fact that various people came to see her works every day.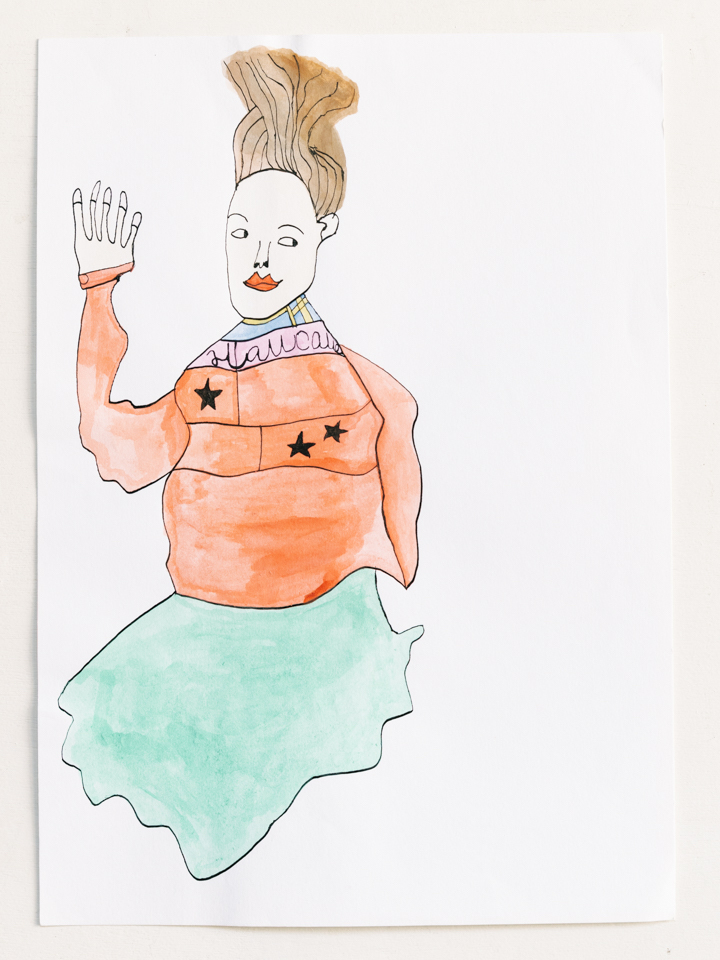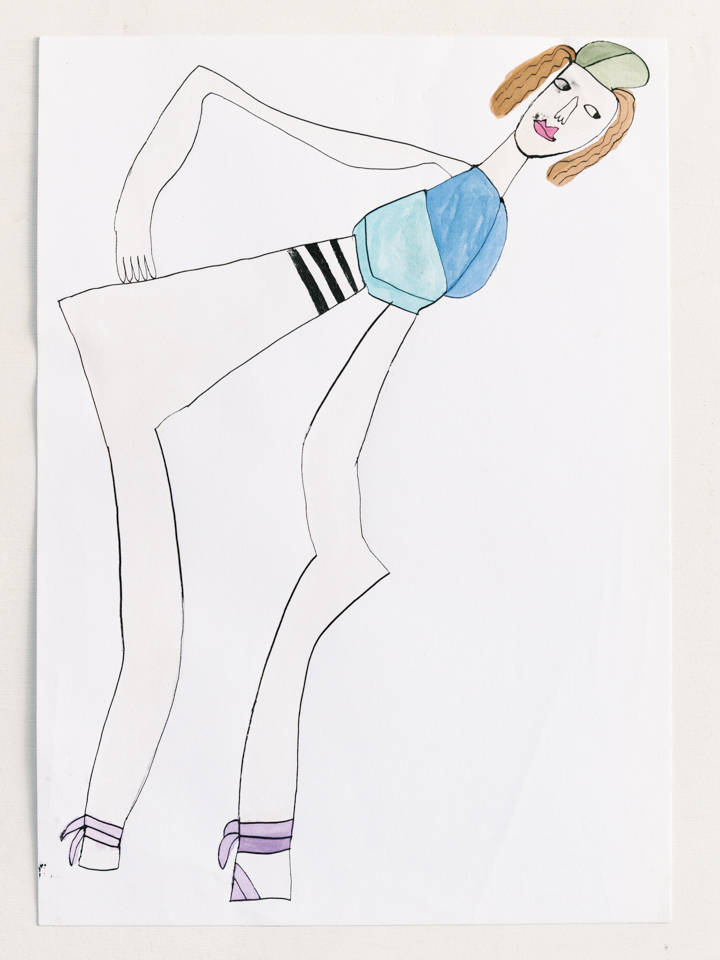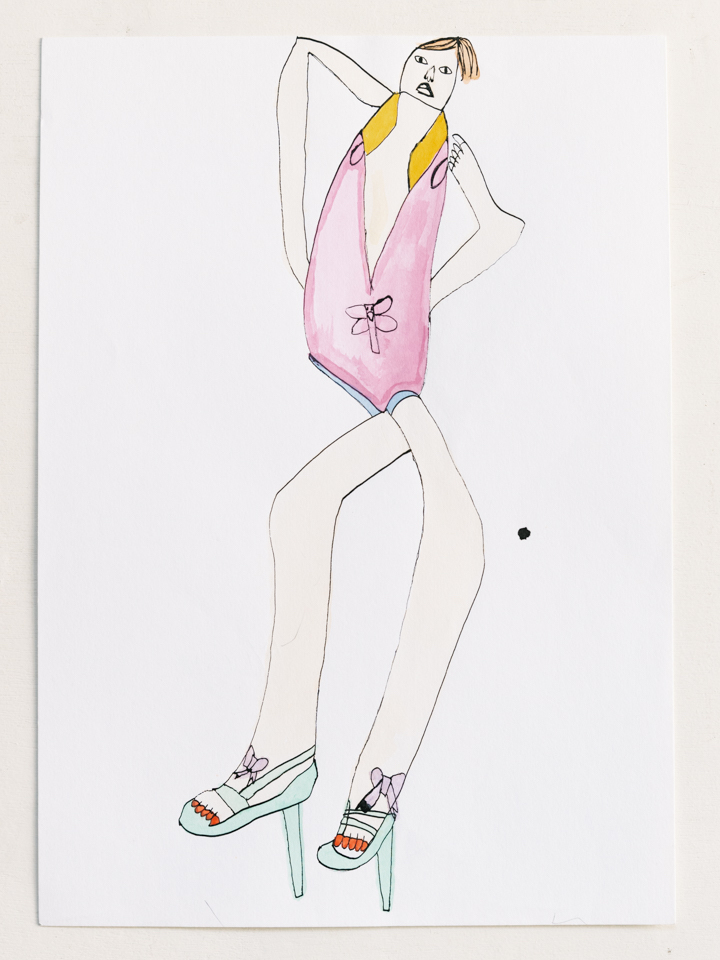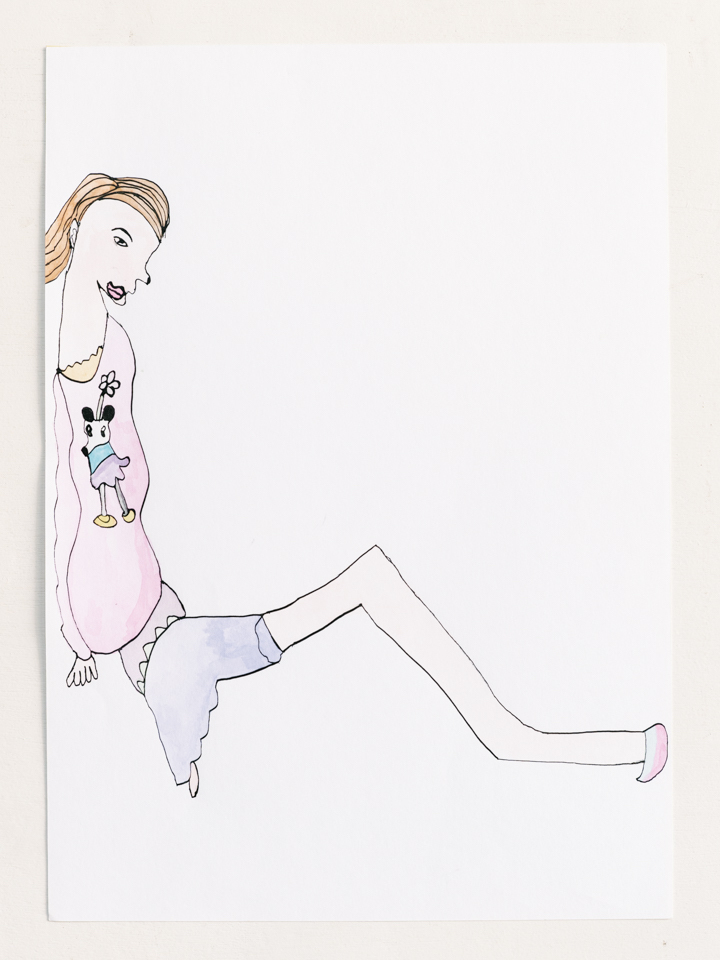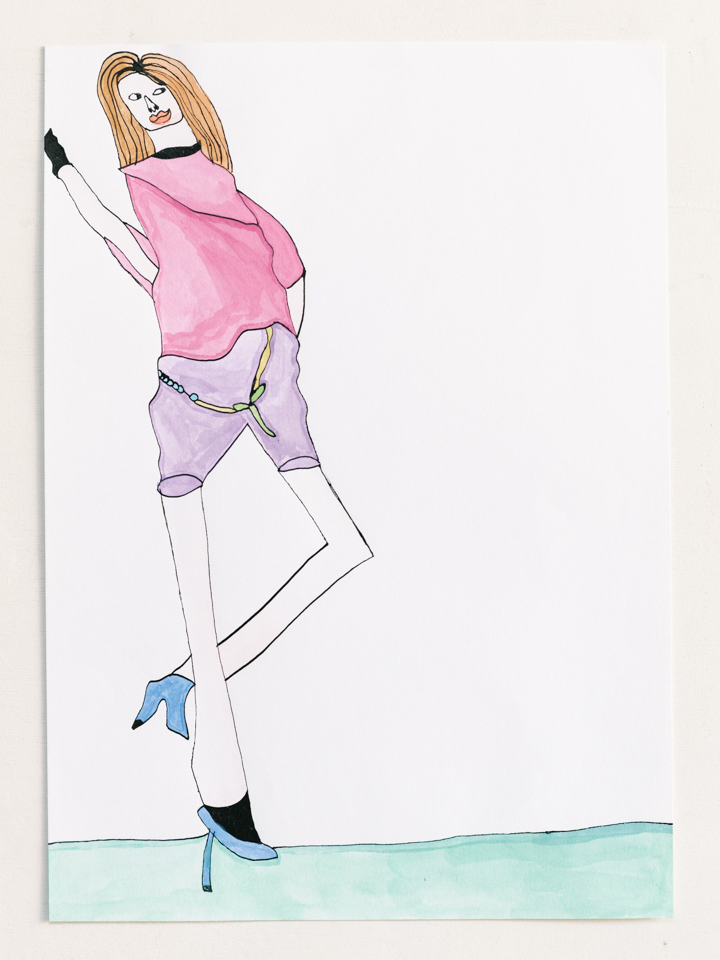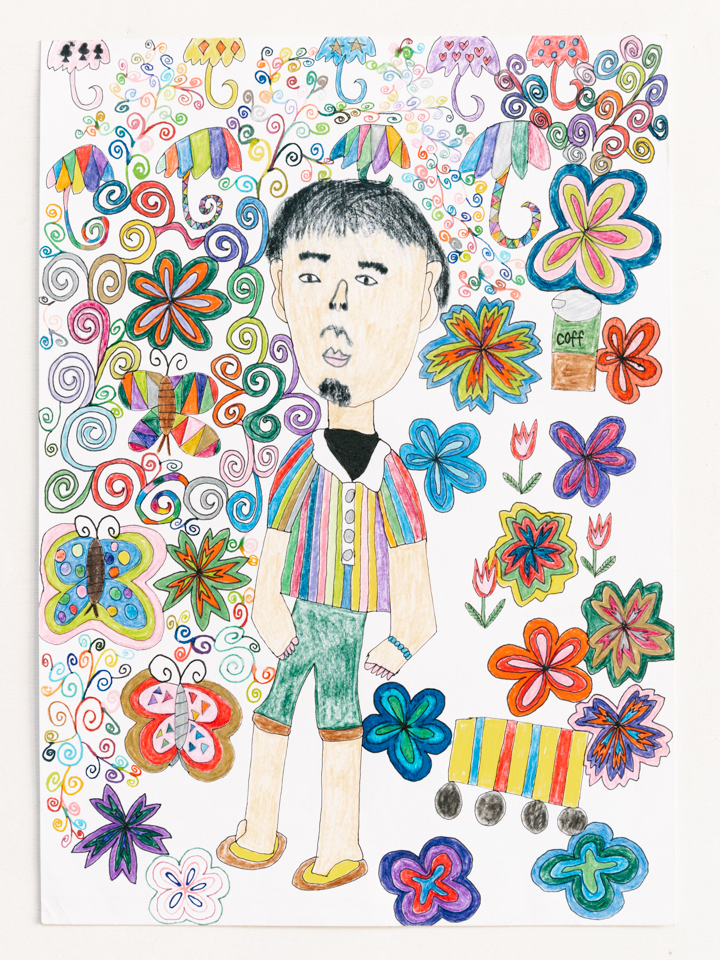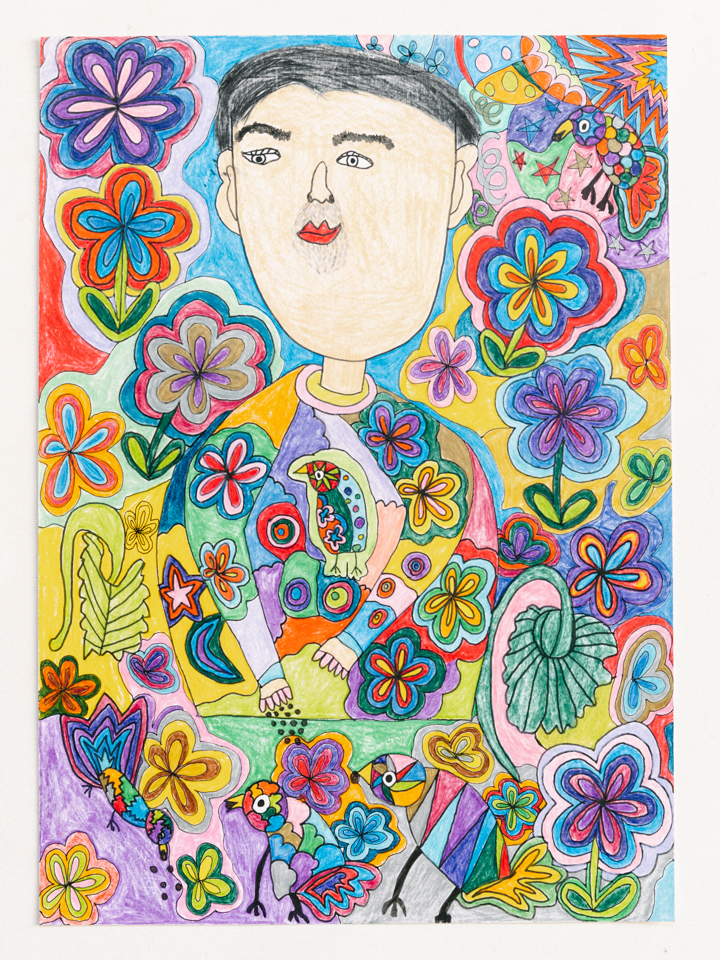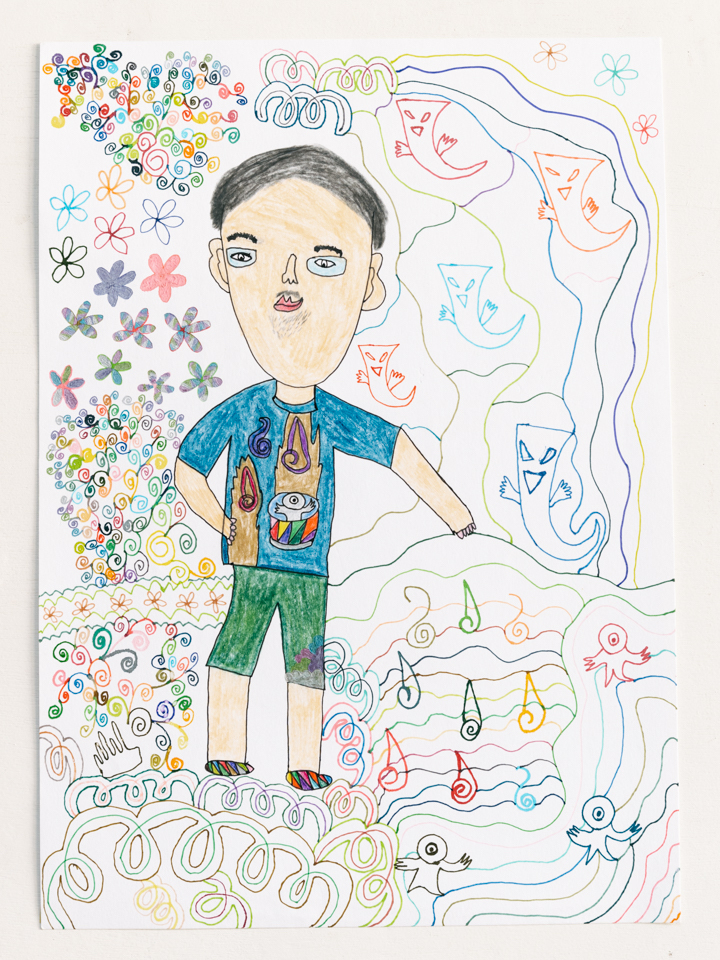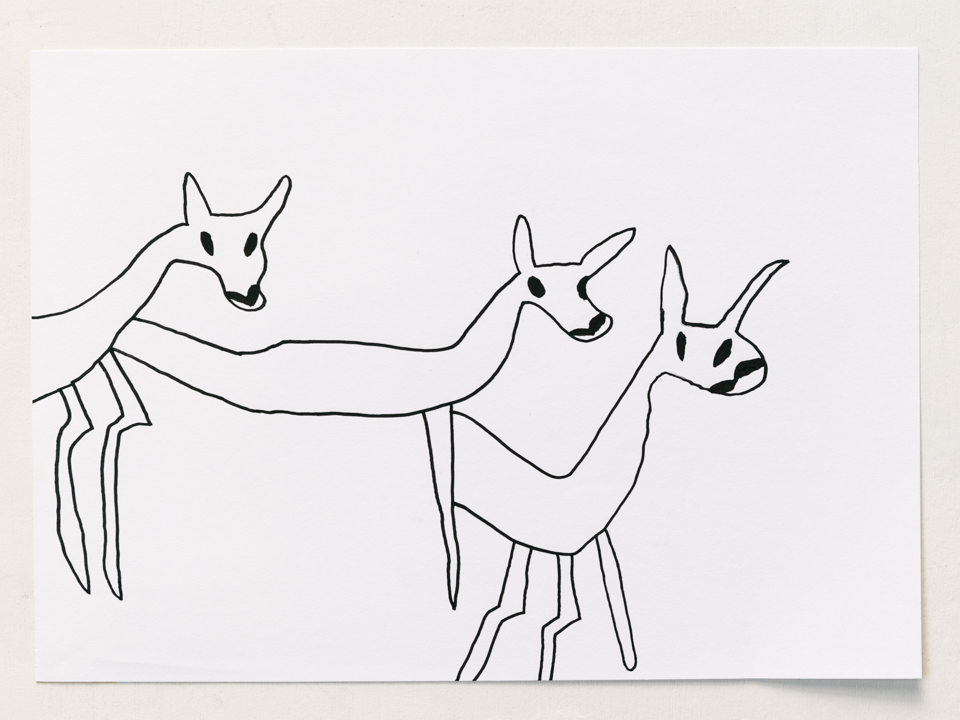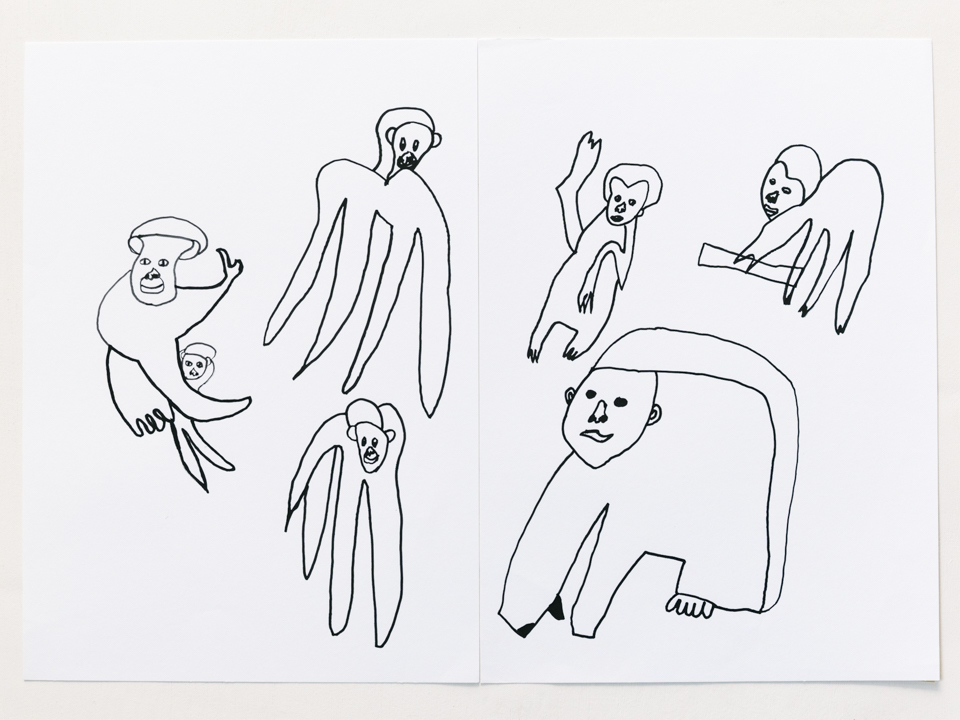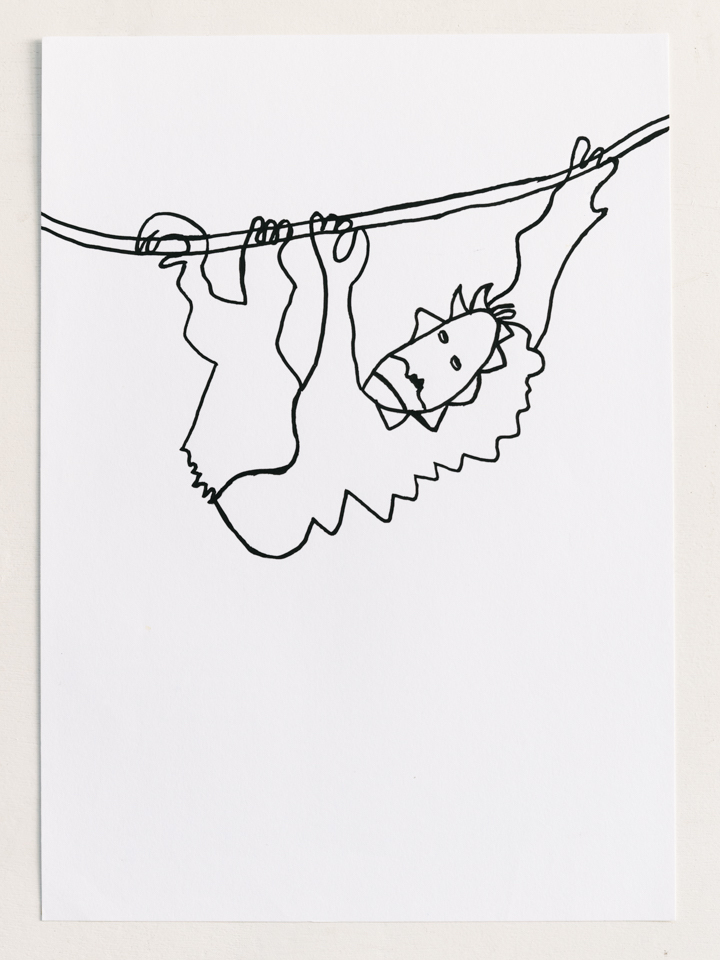 I like people, so even if I fail, I can try again
On the day of our visit, Yamada was drawing a rose. Her reference was a photo of pink roses that she had taken herself with her cell phone camera. Despite this, the roses that she drew were not only pink, but also light blue, yellow, vermillion, and azure. The petals were decorated with fine polka dots and stripes, exploding with Yamada's unique style.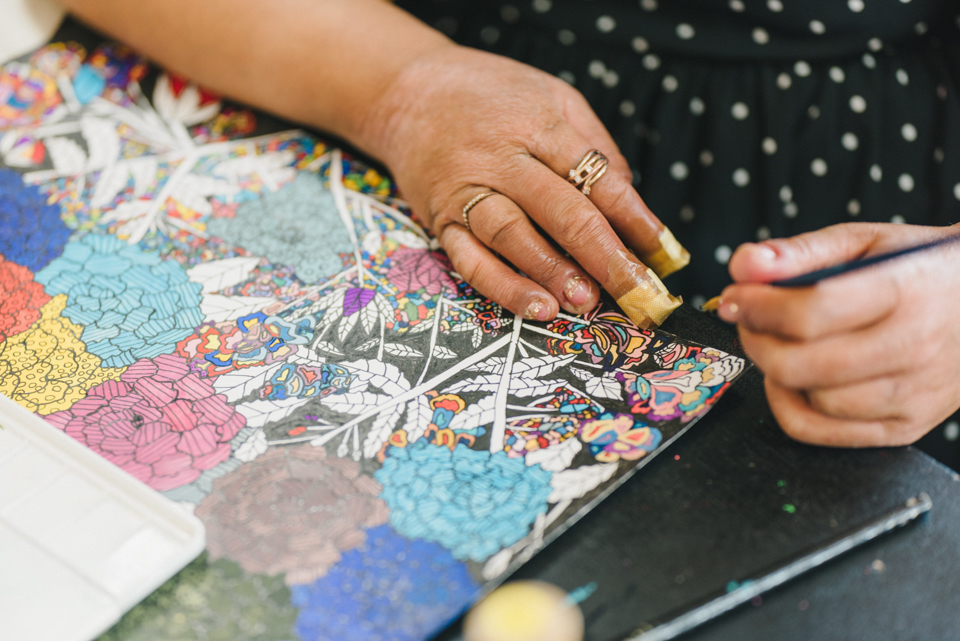 "The original is just one color, but I think it would be more beautiful if it were colorful instead. I want people who look at this drawing to say that it looks great with so many beautiful colors. I love colorful things and polka dots."
Sometimes the outlines disappear as Yamada layers the colors on top of each other, so she traces the outlines again after applying the colors. Following this delicate process, it takes about a month for her to complete a work of art on a 1/4 (393×545 mm) and 1/8 (272×393mm) cut sized paper.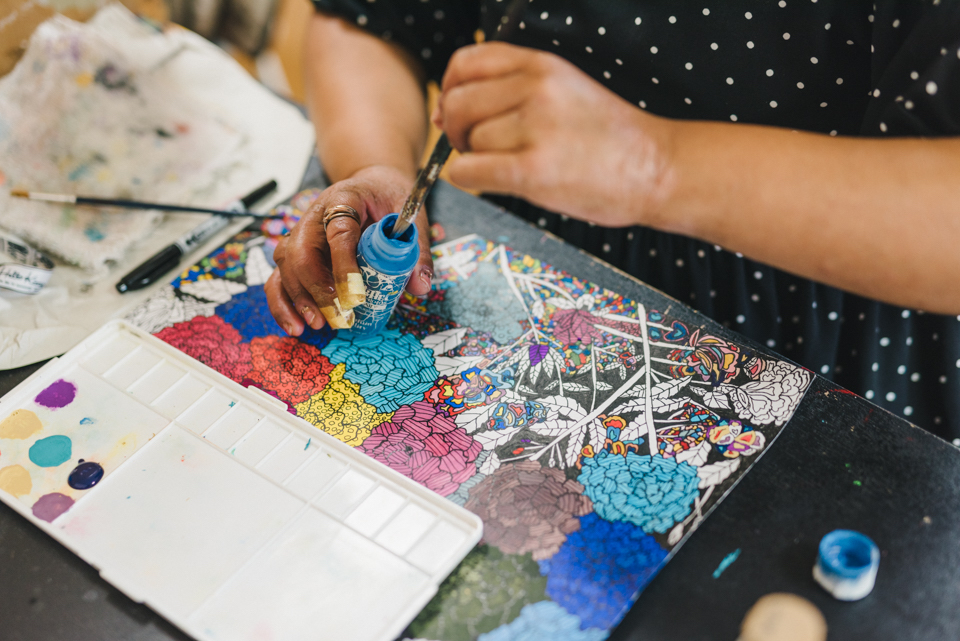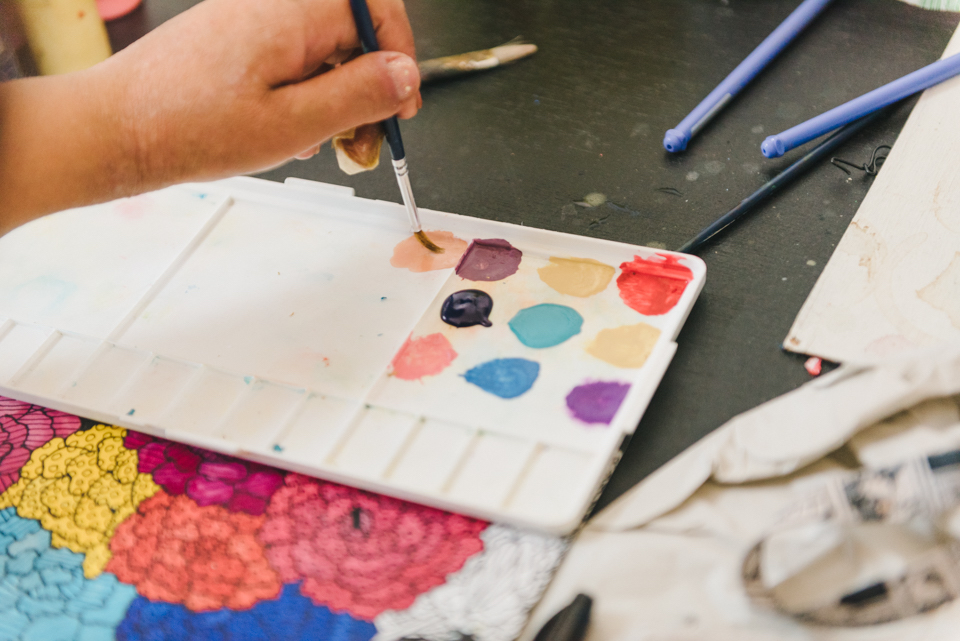 Yamada also practices contemporary dance with the studio's club and performed on stage at the Fukuoka Asian Art Museum in the summer of 2022. We visited her while she was rehearsing right before the performance. She told us that she planned to express herself in numerous ways on stage, including acting, singing, and in the fashion show.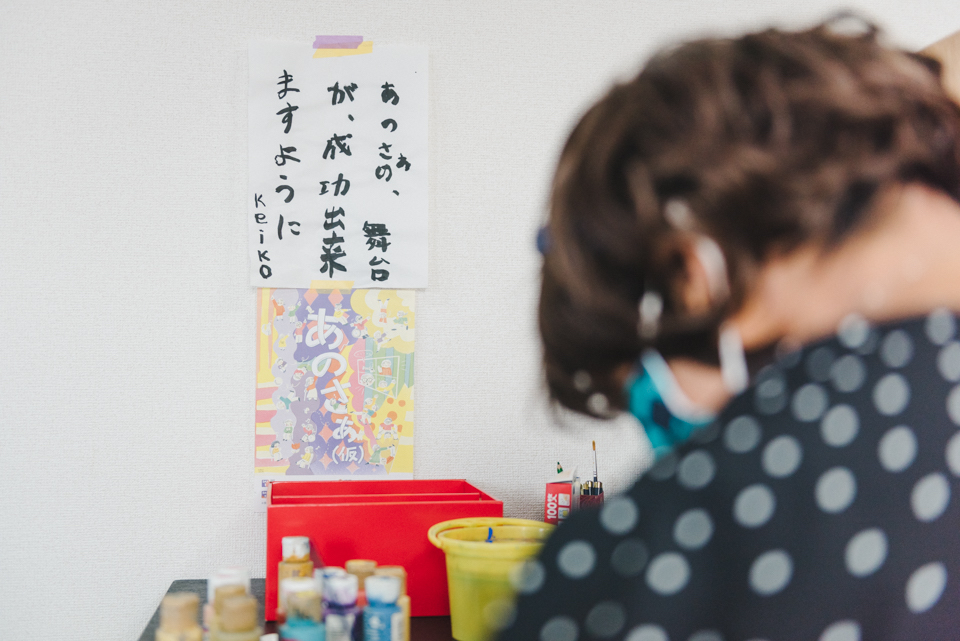 In order to make her stage appearance a reality, Yamada auditioned for a role many times. We asked her where she gets the strength to keep trying over and over again.
"When I feel down, the people around me also lose hope. That's why I think to myself, 'For their sake, I'll do my best next time.'"
The driving force behind Yamada's expressivity is the desire to connect with people no matter what, and her sense of hospitality.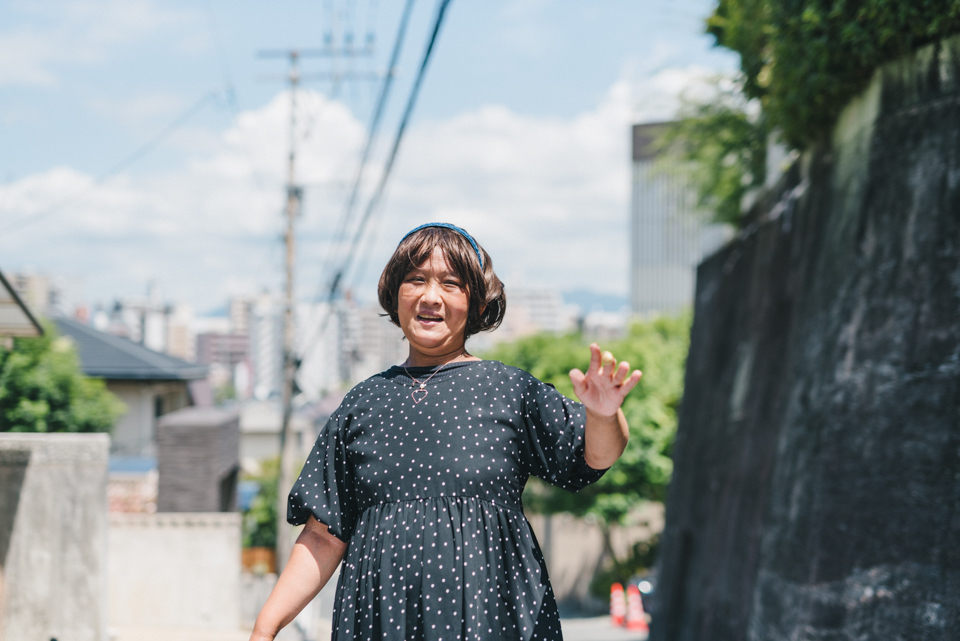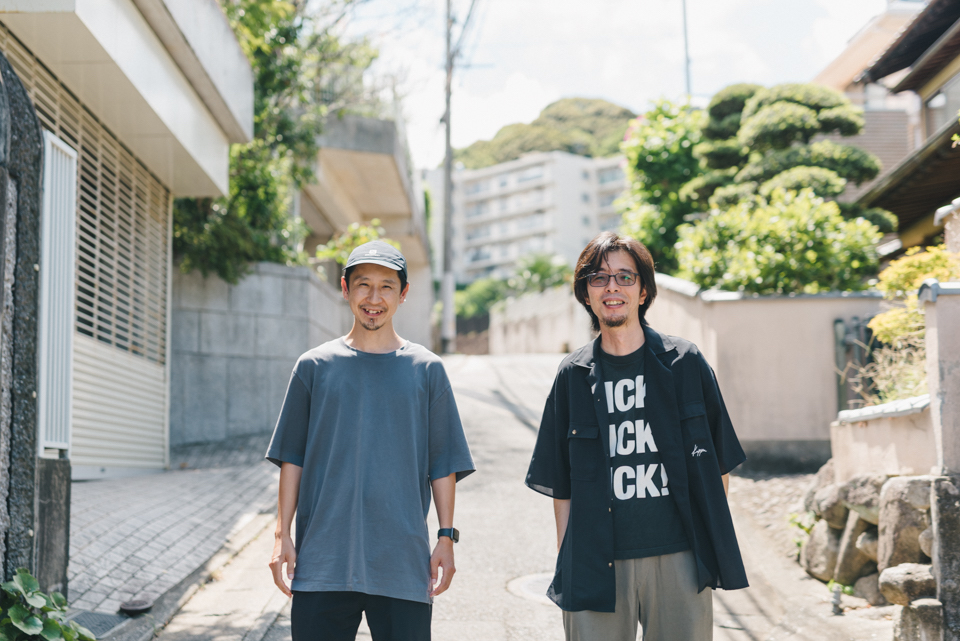 ---