Content
What is The Nippon Foundation DIVERSITY IN THE ARTS International Art Exhibition?
The Nippon Foundation DIVERSITY IN THE ARTS conducted by The Nippon Foundation is the project aims to realize an inclusive society in which everyone can participate through the support for the realm of artistic activities of people with disabilities.
We have been conducting various projects such as exhibitions and projects that are not bounded by existing models, offering proactive and cross-sectional information to convey the significance and value of diversity to a wider audience in society.
The Nippon Foundation DIVERSITY IN THE ARTS International Art Exhibition is a part of this project.
This project leverages the power of art to encourage interaction among all people, with or without disabilities, share the excitement and joy, and help people with disabilities discover their potential. To that end, the project is committed to providing opportunities for people with disabilities to engage in artistic activities, unearthing artistic talent, and supporting and showcasing activities of these artists.
---
Application form can be downloaded from here
Please check the requirements from here.(2021 Call for Entries.PDF)
The application form can be downloaded from here. (PDF/Word)
【NOTICE】
There was a mistake in the English version of the application requirements (PDF file titled "4th_Call-for-Entries0402.pdf ")published on this website from April 2 to April 7, 2021. The revised information is as follows.
Please accept our sincere apology for your inconvenience
<Correction>
Page 2 Specifications – Categories
Mistake: There are no restrictions on media and subjects.
Correction: There are no restrictions on materials and subjects.
---
Outlines for Overseas Entries
Regulations
Artworks produced by people with disabilities inside or outside of Japan.Artworks that have previously won awards are not eligible for entry.
Eligible applicants

Artist responsible for creating the artwork
Person with the parental responsibilities and rights for the artist (if the artist is a minor)
Artist's legal guardian
Juridical person entrusted with the right to use the entered artwork.
Number of entries
Up to three works per artist
Specifications
<Categories>
Painting, illustration, graphic design, calligraphy, photography, three-dimensional artworks, etc. There are no restrictions on materials and subjects.
Unacceptable entries include:
Works that have won any kind of awards previously
Perishable materials (e.g. natural flowers)
Hazardous materials (e.g. explosives, poison)
Fragile materials not suitable to be kept and displayed
Infringement of any kind of rights: privacy, publicity, copyright, trademarks of third parties
*Please ask the relevant rights holders for the permission if you use materials protected by copyright before submitting your application.
*The Nippon Foundation DIVERSITY IN THE ARTS (hereinafter referred to as "the organizer") is not responsible for any damage or loss caused by the infringement.
Entries will be cancelled if :

Your application arrives not during the application period.
Any sections in application form are blank.
No photos of the artwork attached to the application form.
The submitted artwork is not eligible for entry.
The submitted artwork does not meet the requirements given on the guidelines
<Framing>
Do not frame any artworks.  Frames can be very fragile, and besides, you will have to pay relatively high shipping cost.

<Size and Weight>

Due to limited exhibition space, please follow the size requirements below.
2D 
Portrait: Maximum height 200 cm × Maximum width 120cm
Landscape :Maximum height 120 cm × Maximum width 200cm
3D
Maximum height 200cm × Maximum width 150cm × Maximum depth 150cm
Maximum weight 50kg
*Length of a longer side must be within 200 cm. Sum of two sides must be within 320 cm.
*Photography artwork must be larger than
yotsu-giri
(254 x 305 mm) size. The method of printing is also considered an aspect of the work.
Application period
From July 1 (Thu) to July 15 (Thu), 2021
Email Application Deadline
5 p.m. on July 15 (Thu), 2021 in Japan Standard Time
*Applications arrived not during the application period will not be accepted.
Application fee
Free(The applicants have to pay shipping cost for submitting artworks.)
Application conditions
By entering this competition, you must agree to:
Lend the winning works (Award-winning Works / Overseas Works Award / Winning Works / Honorable Mentions) to the organizer for up to one year.
Allow the winning works for following purposes:
Being displayed at the Exhibition of Selected Works and publicity.
Being published in the catalog of Selected Works.
Being used in records of this project by the organizer.
Being published in the website and SNS of the organizer, and other media.

Confirm and agree on the regulation, specifications and conditions.

Selection method
Primary screening (Document screening)
Screening based on submitted application form in A3 size (297mm x 420mm).
*Photographs or any documents not attached to the prescribed application form will not be accepted.

Final selection (Selection by original artworks)
Selection based on original artworks.
Application method
Complete the application form, with photos of the artwork attached, and send it by postal mail or email.
An application form is required for each artwork entered.
Photocopy the completed application form and keep it at hand. Application materials and attached photos are non-returnable.
Do not resize the application form when you use a photocopy to fill in. The application form must be in one sheet of A3 size (297mm x 420mm) or in two separate sheets of A4 (297mm x 210mm).
Letters in "Details of Artist" and "Details of Artwork" must be legible if you paste printed document in the form.
If you are submitting two or more artworks, fill out one application form per one artwork and send the application forms in one delivery. The number of the artworks has to be specified by writing it down on the backside of the envelope or in the email.
Original artworks arrived before the primary screening will be returned by cash on delivery.
---
AKIMOTO Yuji
Director of Nerima Art Museum
Born in Tokyo in 1955. Upon graduation from the Department of Painting, Faculty of Fine Arts, Tokyo University of the Arts, he worked for the Benesse Art Site Naoshima project in 1991 and thereafter. He was appointed to the posts of Director of the Chichu Art Museum and Artistic Director of Benesse Art Site Naoshima in 2004. During his service as Director of the 21st Century Museum of Contemporary Art, Kanazawa from 2007 to March 2017, he was responsible for organizing, among others, Kanazawa Art Platform 2008, International Triennale of Kogei in Kanazawa, Art Crafting Towards the Future and INOUE Yuichi Centennial Exhibition. He was the Director, Professor of The University Art Museum, Tokyo University of the Arts from April 2015 until March 2021. Since 2017, The Tokyo Organising Committee of the Olympic and Paralympic Games, Culture Education commission. Since April 2018, he has been Nerima Art Museum director.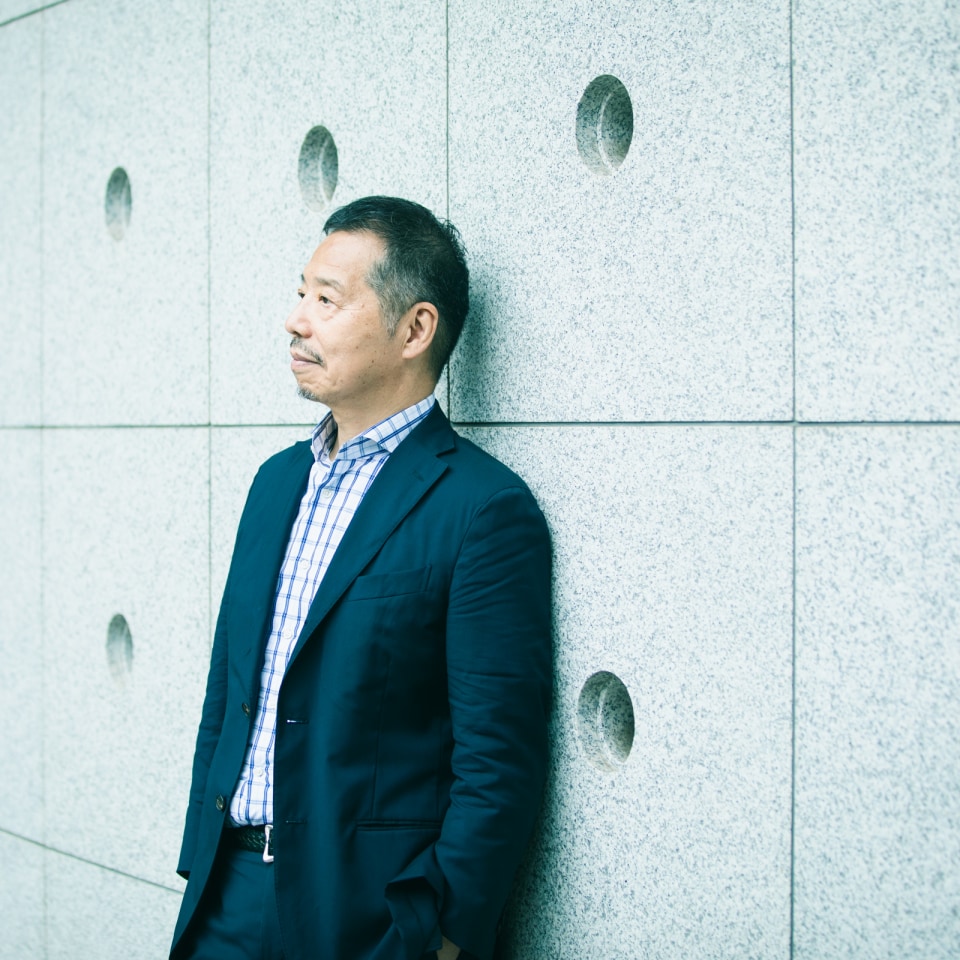 ---
UEDA Baron
Founder of FR/LAME MONGER / Illustrator
Baron Ueda is born to a family whose grandfather was an artisan of Nishijin-Ori [Traditional textile produced in Kyoto].Since 2000, he has created character illustrations with unique eyes branded as "Baron-Eye" in solid bold lines by making full use of digital tools. His works are popular for the composition where one can perceive aggressive depth and space while with flat expressions, and for pop & cartoonish style. His works appeared in various advertisements and publications, games, media, and large wall paintings throughout the world. He also designed characters for Gentosha's interactive psychology game series "JIN-ROH" [Werewolf]. He created works using traditional Japanese techniques, foil and digital expression including huge silkscreen print "HACHI" at a tea ceremony house in Kyoto,Fujin Raijin-Zu [Wind God and Thunder God], and golden Maiko [apprentice geisha in Kyoto]. He ranked 3rd in the LIMITS Digital Art Battle World Grand Prix 2017. His first anthology EYES was released by Genkosha.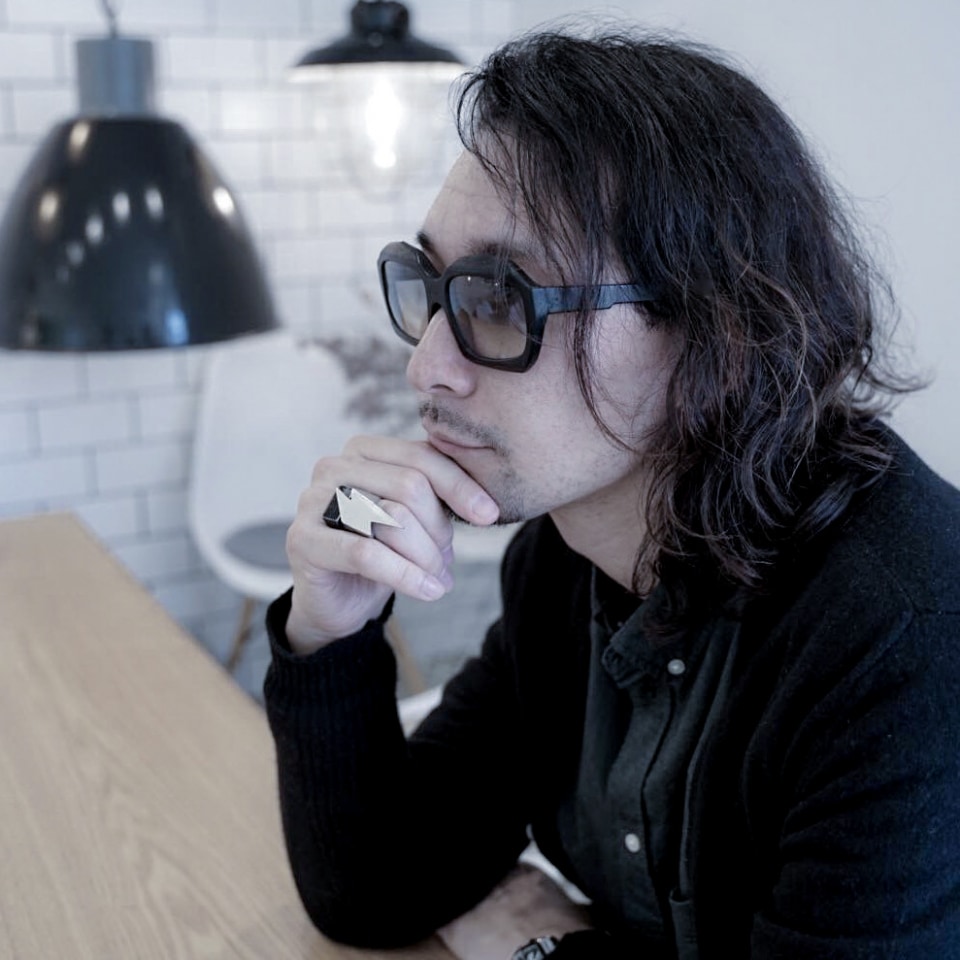 ---
Edward M. Gómez
Senior Editor of RAW VISION
Edward M. Gómez is an arts journalist, critic, curator, and graphic designer. He is the senior editor of the London-based outsider-art magazine RAW VISION and a writer for the American magazine Hyperallergic. He has written and provided photography for The New York Times, Art + Auction, Metropolis (U.S.A.) Folk Art Magazine, The Japan Times (Tokyo), Reforma (Mexico City), Jamaica Observer(Kingston) and many other publications. His new film about the artist Valton Tyler was released in 2017. He is based in New York and Tokyo. Member of the Advisory Council of the Collection de l'Art Brut in Lausanne, Switzerland.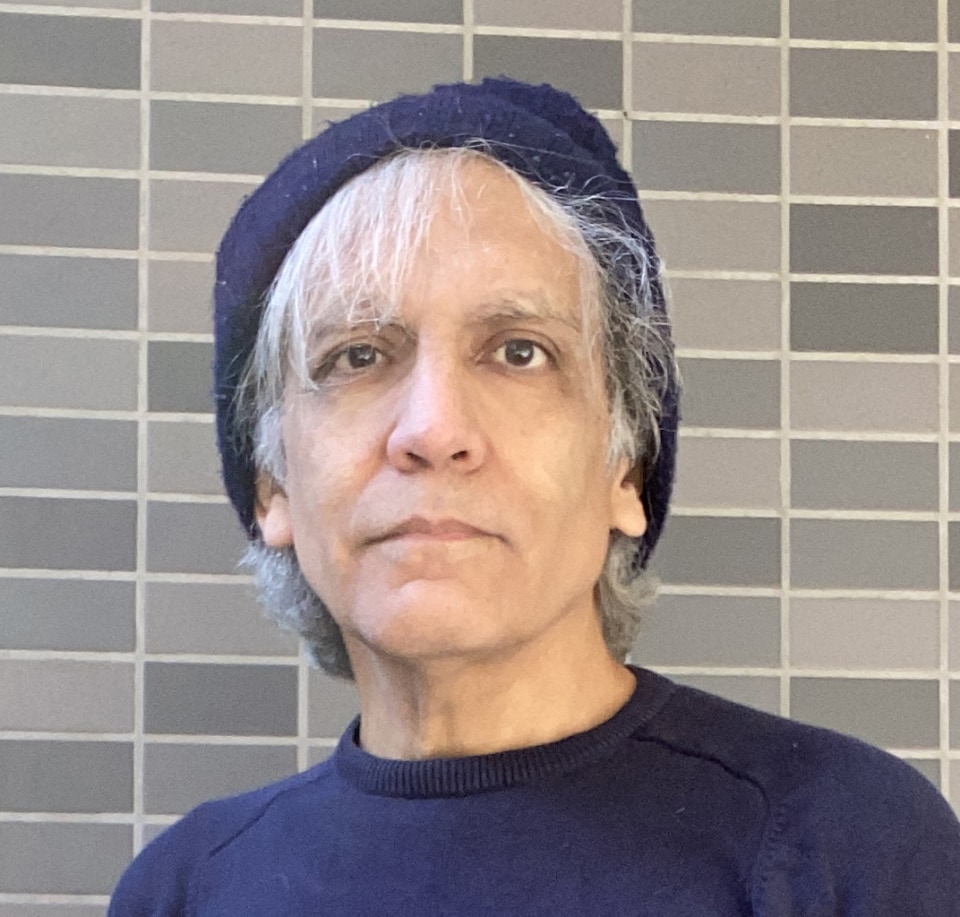 ---
NAKATSUGAWA Hiroaki
Artist / Art Director
Besides his creative activities as an artist, Nakatsugawa engages in efforts that question the relationship between art and society in a wide range of fields. Through initiatives such as expression activity workshops, barrier-free art studios, art history workshops, and lectures, he conveys the meaning and importance of human expression. He has been involved in art studio direction and exhibition planning, production, and curation—including serving as curator for the Taro Okamoto et L'Art Brut at Taro Okamoto Museum of Art in Kawasaki and art director for the BiG-i Art Project Selected Works Exhibition. He currently holds the positions of president of Hyogenkatsudo lab Lascaux, president of Art InterMix, director of Get in touch, director of Art de Vivre, and director of Able Art Japan.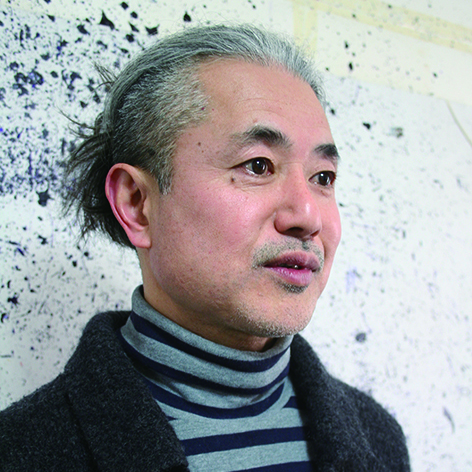 ---
NAGANO Ikko
Photographer
Member of Japanese Professional Photographers Society (JPS). Representative for Kyoto Yomiuri Photo Club. Judge of photo contests, etc. Born in Kyoto in 1945. Became a freelance photographer after working in the planning department of a printing company. Based in Kyoto and has provided photographs of fine arts and antiques, architecture, food, traditional crafts, and people for numerous publications and magazines.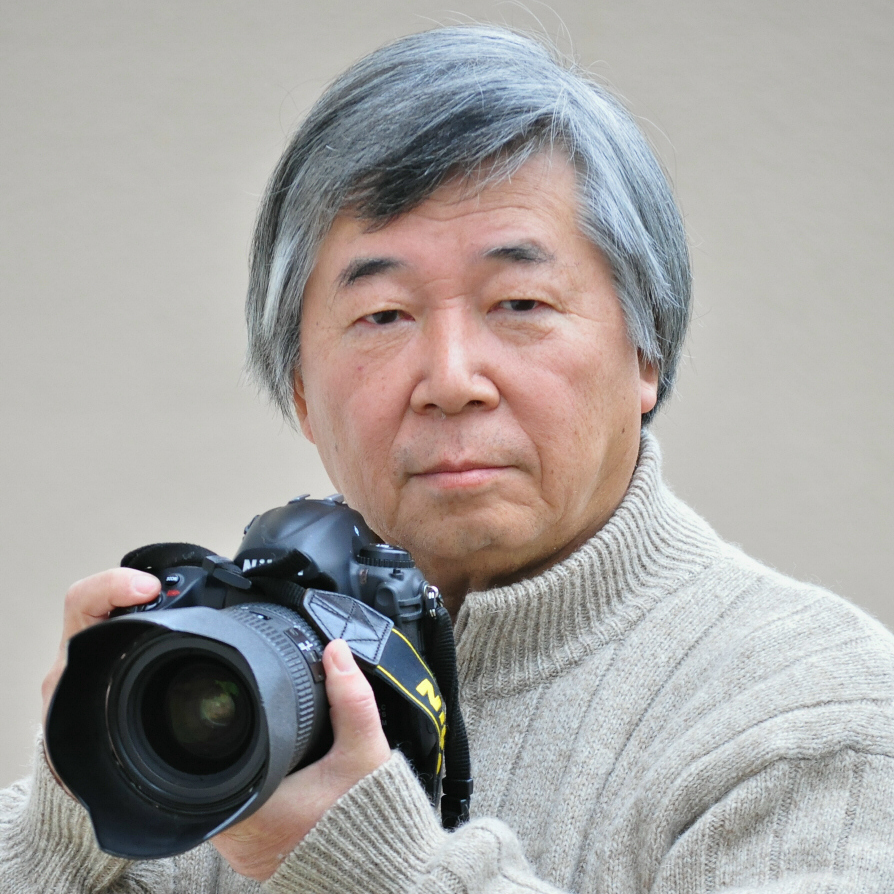 ---
MOCHIZUKI Kyoshu
Calligrapher
Born in Himeji City in 1949 and graduated from Department of calligraphy, Faculty of Education, Niigata University. Currently, he is a lecturer at Himeji Municipal Koko Gakuen College and serves as executive committee member of the Kansai Exhibition of the Mainichi Shodo Exhibition.  He took this position after serving as an administrative committee member and Grand Prize selection committee member of the Mainichi Shodo Exhibition. He also serves as General Manager of Kinki Region of the Kinki branch of Dokuritsu Shojindan Foundation, administrative committee member of Himeji Bijutsu Kyokai, and chair of Kyoshu Shohokai. His Awards include the Mainichi Shodo Exhibition Grand Prize and Dokuritsu Shojindan Foundation Member Award. As a calligraphy artist and commentator, Mochizuki lectures extensively on rinsho as well as creative calligraphy and continues to develop his unique calligraphy theory through research compilation, etc. He has authored books such as Kotsu ga wakareba daredemo kakeru.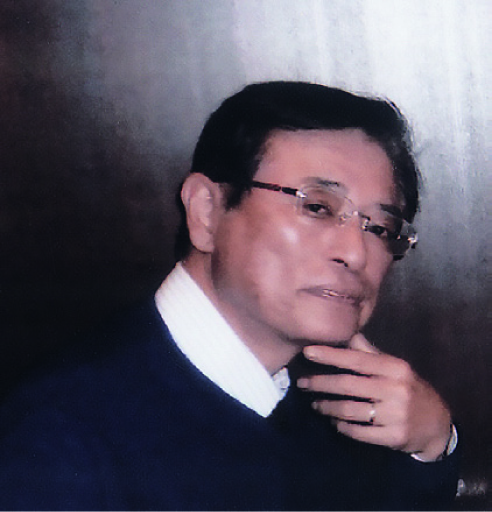 ---